Your local garden centres and DIY outlets are full of all kinds of composts, but what do they contain and are they fit for purpose? They are often cheap but will they provide the results that the professional nurserymen can achieve with the blends available to them that provide optimal conditions for the plants? Often they may have been sitting around on pallets in the car park for months and essential nutrients have leached out.
It is for these reasons that we at Gardenforpleasure.co.uk wanted to find a compost that we could recommend to our visitors to provide the same results that the professional can achieve, and we feel we have found a compost to provide exactly those results. This compost is not available to the consumer from your local garden centre or DIY outlet, but it can be delivered direct to your door. This compost is a blend usually only available to the professional nurseryman.  It is a superior blend that achieves great results in your garden consistently.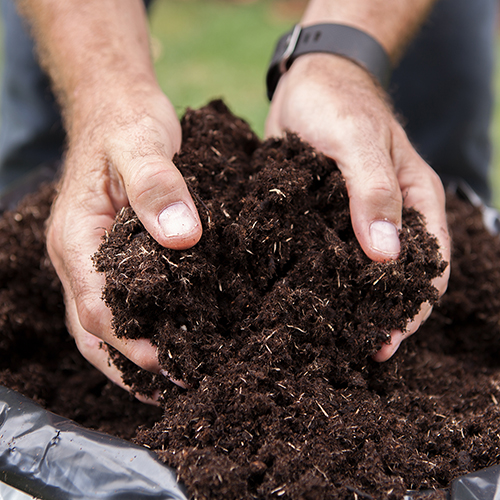 Below are some of the benefits of using this premium professional compost blend:-
Not available for you to buy locally but can be delivered  to you, avoiding physical effort and wear and tear on your vehicle.
A premium blend giving professional results.  Made to an exacting recipe from one of Europe's leading blenders. It contains 20% composted wood fibre, to open the mix up and get air in to the roots, and a precise blend of 3 different grades of peats to balance drainage and water holding. With added Lime, it is pH balanced to give the optimum growing conditions and with starter fertiliser and a wetting agent, to ensure even water distribution in pots and containers, it will get your plants off to a head-start.
On top of that it contains a 6 Month Controlled Release Fertiliser – meaning whatever you grow will get a slow and steady stream of nutrients for 6 Months.
Available in 40 or 80 litre bags depending on how big a bag you are able to handle once delivered.
Formulation is trialled, tested and scientifically proven to encourage plants to grow.
Light and fluffy unlike cheap, low grade peat alternatives.
Freshly made batches bursting with nutrients.
Pictured below are some of the results we think you will be able to achieve with this compost:-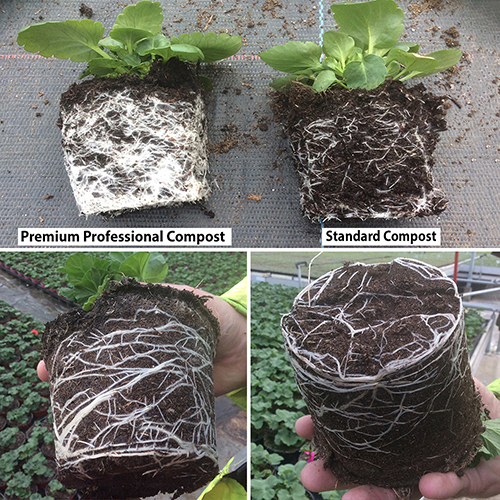 80 litres of the compost is approximately enough to fill six average hanging baskets or six 30cm containers. We here at Gardenforpleasure.co.uk truly believe that this professional blend is the best available on the market, and we thoroughly recommend it to our visitors.
80 litre bag -to view at Yougarden.com click here
40 litre bag – to view at Yougarden.com click here
2x 40 litre bag – to view at Yougarden.com click here
Please note: As this is a heavy/bulky item, each must be delivered separately by courier. Bag volume correct when packed.
All images copyright Yougarden.com