The summer school holidays are coming up fast, which means the playgrounds will be packed and the streets and gardens will be chock-full of playful, rollicking children, burning off their energy and keeping their bodies active.
Or perhaps not.
With children's ever-increasing screen time, it's more likely that there'll be a curious quietness around. If you listen carefully, you may even hear the enthusiastic tapping of fingers on tablets.
According to a 2018 report by Ofcom*, half (53%) of 3-4 year olds are now online, as are 79% of 5-7 year olds and 94% of 8-11 year olds. Shockingly, 99% of 12-15 year olds are also online, which means many children's time doing something other than watching screens is inevitably compromised. With the WHO recognising gaming disorder last year**, and the NHS suggesting that limiting screen time may improve children's mental abilities***, there are plenty of reasons to get children off their mobiles and into the outdoors. Not to mention that it'll help get them moving and improve their physical health.
If you want them to put their phones away and enjoy the outdoors, leading high street retailer Robert Dyas has ideas aplenty. Their great value garden games and high quality children's play equipment (from as little as £2.99 to £899.99) will keep them entertained for hours. They're even great for increasing family time – something many parents would surely welcome, given that 74% feel they lack quality time with their children.****
"It's easy for kids to sit down all day watching screens but there's so much they're missing out on by not spending more time outdoors – not to mention the health benefits they could reap," says Robert Dyas's Garden and Outdoor Buyer, Richard Redman. "We've got so many fun games and equipment to get them having fun outside, from inflatable garden toys to high quality in-ground trampolines, and even garden planters to help them learn about nature. They're great ways to spend more quality time together as a family too."
The Bestway Inflatable Shark Splash Boxer (Was £26.99 now £13.49) and Pineapple Water Blaster (Was £19.99 now £9.69) are ideal for hot summer days. They can be hooked up to your garden hose and provide hours of garden fun, as can the Bestway Inflatable Football Goal (Was £37.99 now £18.99) – perfect for helping your kids burn off some energy without creating a permanent installation in your garden.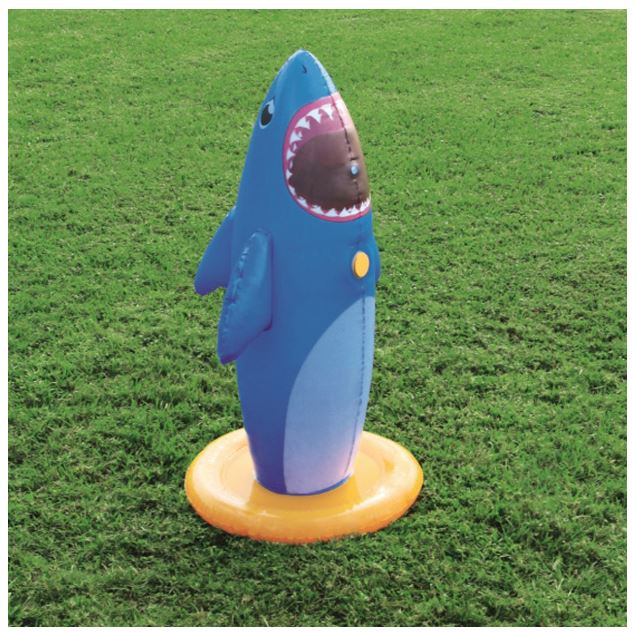 This Bestway Water Slide (£12.99) is bags of fun for the little ones, and this Giant Garden Tower Block Set (Was £29.99 now £19.99) provides lots of family entertainment. The children can practise their tennis skills with this Soft Edge Tennis Set (Was £14.99 now £7.49), and fine-tune their hand-eye coordination with this quaint Kingfisher Wooden Quoits Set (Was £7.99 now £5.29).
Helping them learn how plants grow is another great way to keep them engaged. Make them feel special by getting them their very own planter, like this Zest4Leisure Infant Planting and Potting Table (Was £49.99 now £29.99, online only). It's perfect for teaching them where their food comes from, and they can even write what they've planted on the mini blackboard. With an infant and a junior version (Was £49.99 now £29.99, online only) available, there's one for younger and older kids alike.
The Plum outdoor play range features some great quality equipment, including this Plum Premium Metal Single Swing with Glider and Mist (£179.99, online only), which you can attach your hose to on hot days for a cool misty spray! This Plum 11ft Square In-Ground Trampoline (£549.99, online only) is great for safe ground-level play and helps keep the kids fit too. For the little ones, this Plum Sandy Bay Wooden Sand Pit and Water Table (£99.99, online only) is ideal.
For picnics with a twist, this Twister Picnic Blanket (£17.99, online only) is an excellent choice. After your alfresco lunch you can sit back and relax while the children have a blast playing Twister, or join in and have fun together. There's also plenty of picnicware (£1.79 – £59.99) to choose from if you're short of a few bits and pieces.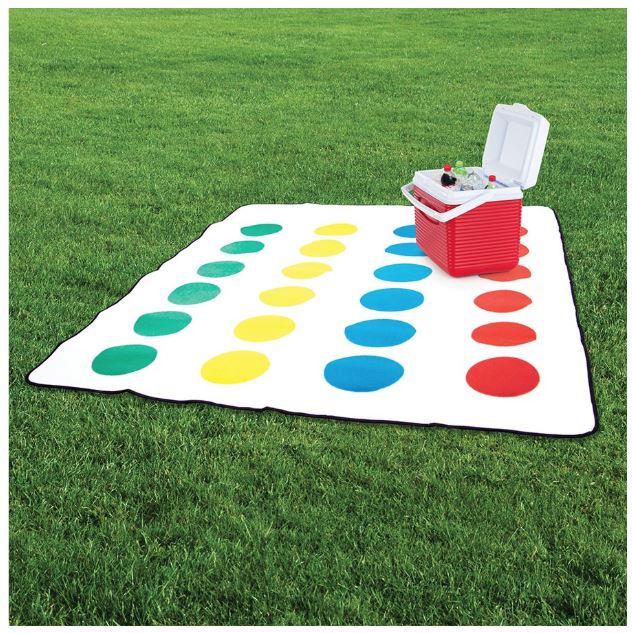 If the weather takes a turn for the worse, Robert Dyas stock lots of indoor games and puzzles (£2.99 – £21.99). They could even try making their own ice cream shapes with this Ice Cream Roller (Was £29.99 now £14.99), which comes complete with fun cutters.
Whatever the weather, with Robert Dyas's expansive and exciting range of products, you can broaden your kids' screen-shaped horizons and open up a whole new world of play.
Prices correct at time of publication
Sources:
* https://www.ofcom.org.uk/__data/assets/pdf_file/0024/134907/…
** https://www.who.int/features/qa/gaming-disorder/en/
*** https://www.nhs.uk/news/pregnancy-and-child/more-sleep-and-l…
**** https://www.thomascookgroup.com/pressrelease/details/102/933…