There are various types of Hellebores.  Here I want to talk about Helleborus x hybridus, better known as the Lenten rose.  They grace us with their nodding blooms from late January through to March, when so many of our garden plants are in their winter slumber.  They are a very hardy, tough perennial with evergreen foliage that thrive in sun and dappled shade.  The flowers come in a wide range of colours including red, pink, yellow, white and purple and many are spotted.  They provide valuable early nectar for our precious bees when food is most scarce.
Here I particularly wish to mention some brand new breeding in hellebores from the wonderful Thompson and Morgan.  Based in Ipswich in Suffolk, they have become the U.Ks most successful horticultural company dating back to 1855.  They are the U.Ks only seed and plant specialist to develop its own plant lines.  These hellebores were originally part of the breeding program of the great Elizabeth Strangman , who was the owner of Washfield nursery near Hawkhurst in Kent, and one of the most admired figures in the breeding of hellebores.  Her distinguished career ended when the nursery closed in 1999 when Elizabeth retired.  Thompson and Morgan then inherited Strangman's breeding program.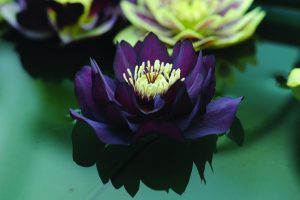 I am excited to announce two brand new and exclusive hellebore mixes from Thompson and Morgan.  These mixes are so special because of the fact that they are 100% true to type, which is a unique achievement.  Stock is only available from Thompson and Morgan and is understandably limited, but you can order from the website now for delivery next spring.  Their height and spread is up to 40cm (16in).
Firstly there is the Anemone flowered mix which have a central ruff of small petals, pleated like a ballerina's tutu.  The exquisite blooms appear delicate but are in fact incredibly weather resistant.  The mix includes six different varieties, each one with unique colouring and markings. This mix comprises varieties Aurora, Juno, Ceres, Diana, Discordia and Juventus, and is available from £14.99 if  you click here.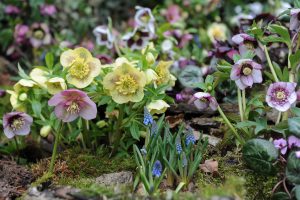 Secondly Thompson and Morgan are offering the Double flowered mix.  Each of the six stunning varieties is 100% double across the mix and are uniquely coloured and patterned. This mix comprises varieties Selene, Athena, Demeter, Artemis, Eris and Hebe and is available from £14.99 if you click here.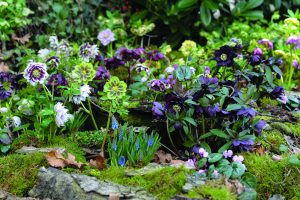 You will not be disappointed by these long flowering, robust perennials which are my personal favourite of the winter flowering plants.
Mark Snelling