Itoh or intersectional Peonies are thought by many to be the best Peonies available.  They are produced by crossing herbaceous garden Peonies with Tree Peonies.  The initial reason for doing this was to create herbaceous Peonies with pure yellow flowers which were previously only found in Tree Peonies.  It was once thought to be  an impossible cross due to the genetic barriers between the two. However the cross was eventually made, and not only were the yellow peonies created, but also the crosses turned out to have the best qualities of both the herbaceous and the Tree Peonies. One of the most successful breeders of these hybrids was an amateur gardener by the name of Mr. Toichi Itoh in the late 1940s, and so they are often called Itoh Peonies.  Other hybridisers have continued the work of making these crosses and this type of peony has become increasingly popular, such as Peony Border Charm pictured at the top of the article (Image copyright Thompson & Morgan).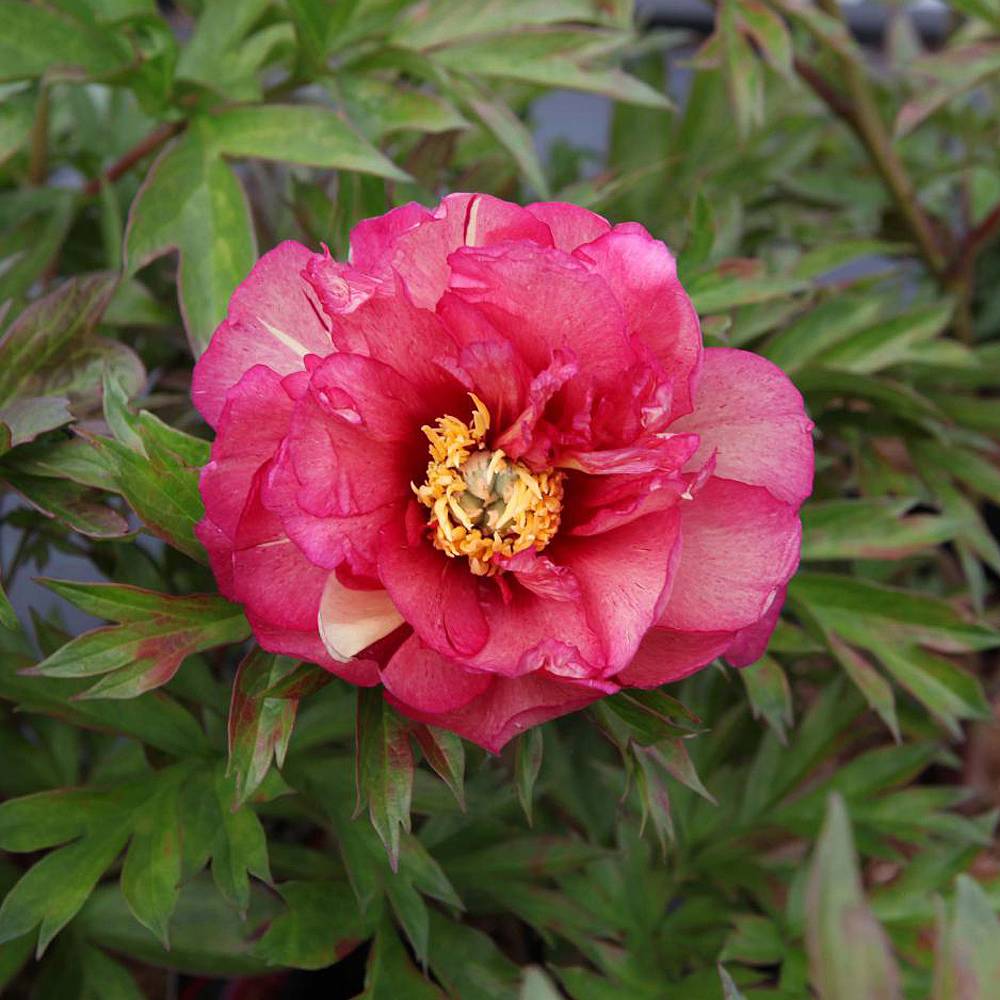 Itoh Peony Julia Rose (image copyright Thompson & Morgan)
Initially these hybrids could command extremely high sums of money from collectors as the original seedlings could take up to 10 years before flowering, and they then had to be propagated from the slow method of dividing the plants.  Some success was then found by grafting, and now many of the plants are propagated by micro-propagation in laboratories, making them more affordable.  However they can still be reasonably expensive as it takes four to five years for a micro-propagated plant to produce flowers.
The Itoh Peonies, like the Tree Peonies, have very large blooms in colours that have previously not been seen in the herbaceous Peonies. They also flower for longer  than the herbaceous peonies, which are well known to have a short flowering period. The increased length of flowering is due to the fact that new blooms are opening one after another as additional blooms are produced on side shoots. The fact that they have more than one bud per stem leads to at least a month of flowering, with mature plants producing thirty to fifty blooms in a season. Some are lightly fragrant.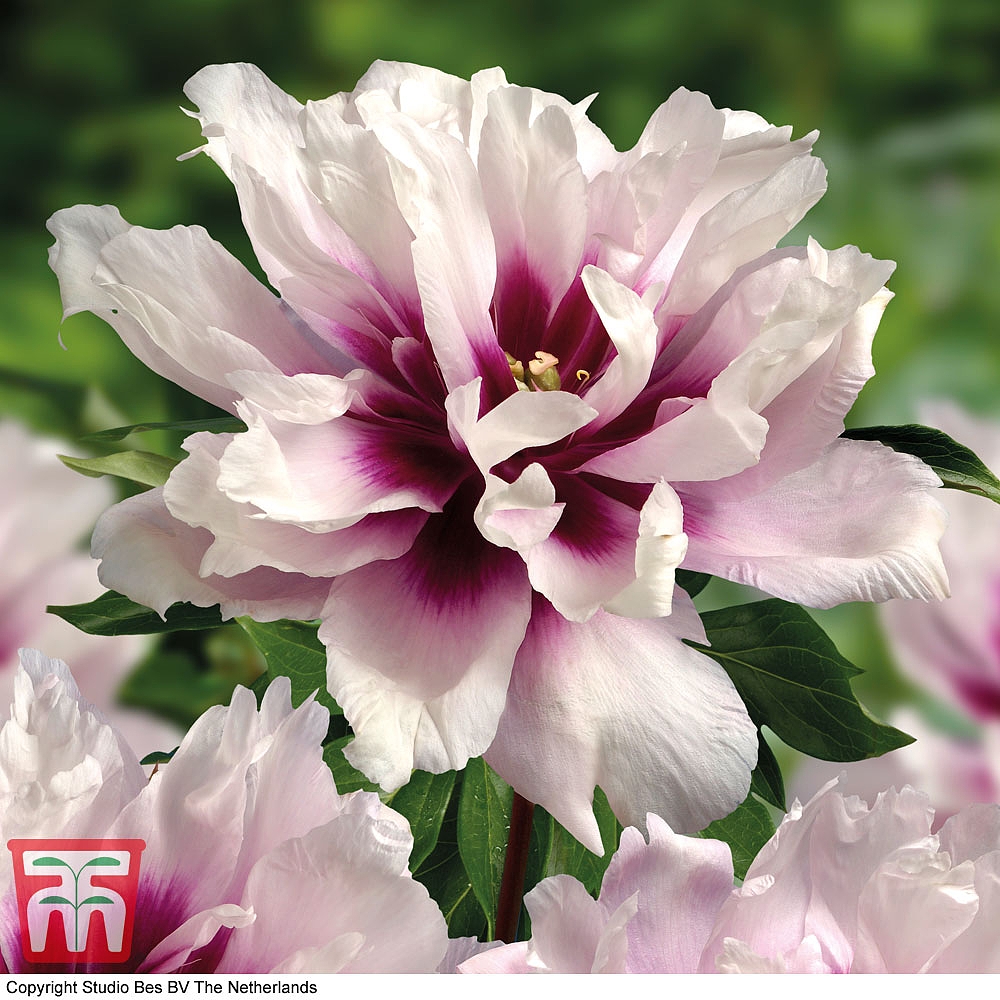 Itoh Peony Cora Louise
These intersectional Peonies also have the benefit of having healthy, herbaceous foliage similar to Tree Peonies, but more robust than the herbaceous Peonies.  This negates the need for staking.  The strong stems also mean that flowers are held upright, even after heavy rain.  Unlike the Tree Peonies the foliage will die back to ground level in winter.
Although I still adore the herbaceous Peonies and the exotic looking Tree Peonies, perhaps these crosses will become the future of Peonies that will be the norm to see in our gardens.  There are still relatively few varieties available compared to the herbaceous Peonies.  Below are some of the varieties available to buy from some of the U.Ks top suppliers.
Mark Snelling