I have written in my previous article on tulip mixes about my great admiration for writer and broadcaster Sarah Raven and the way she mixes colours.  I may have neglected to mention that I also admire her aptitude as a plantswoman and her ability to offer from her mail order website a mouth watering array of the best plants.  These plants have often been tried and tested in her own garden at Perch Hill in East Sussex and have had to prove their worth in the U.K garden.  Once again she hasn't failed to enthral me with her Autumn 2017 catalogue where she  offers an amazing range of plants to delight plantaholics such as myself.  Here I pick a handful of my favourites.  Not all of the varieties are brand new to the market, but they are all worth their weight in gold to the enthusiastic gardener.
Tulip Avignon Parrot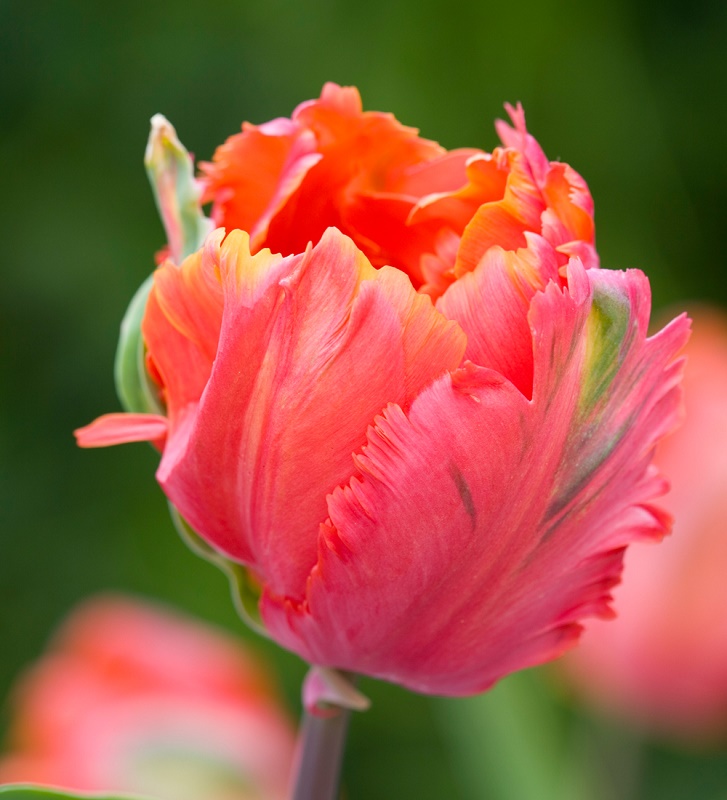 Image copyright Jonathan Buckley
This stunning variety has been tried and tested in Sarah's garden, and chosen as a replacement for Orange Favourite which she previously stocked.  Tulip Avignon Parrot has been chosen for its stronger growth and has been found in her trials to be more perennial. Its height of 50cm (20in) makes it ideal for the middle of the border. Its delicious scent is another great reason to order it ready for planting in October to December. Truly one of my favourite finds in this season's catalogue.
Tulip Sapporo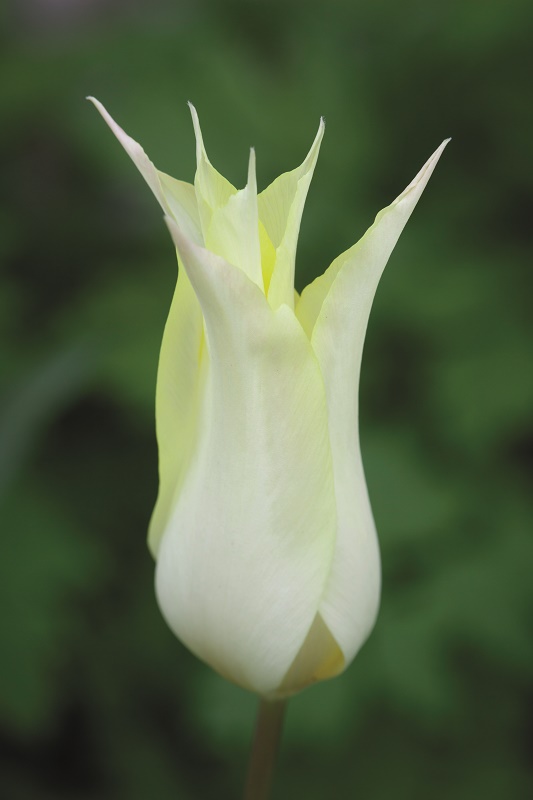 This is one of the most elegant tulips I have come across.   Tulip Sapporo is a lily flowered form which starts off buttery yellow and fades to cream.  Sarah describes it beautifully as having "the palest, softest unsalted butter coloured interior". Its mid April blooms would be an absolute picture in a vase if you can bear to cut them. Again order now to avoid disappointment, but  do not plant until the colder months as a low soil temperature will help to avoid fungal diseases such as  Tulip fire. Its height is around 45cm (18in).
Tulip Sarah Raven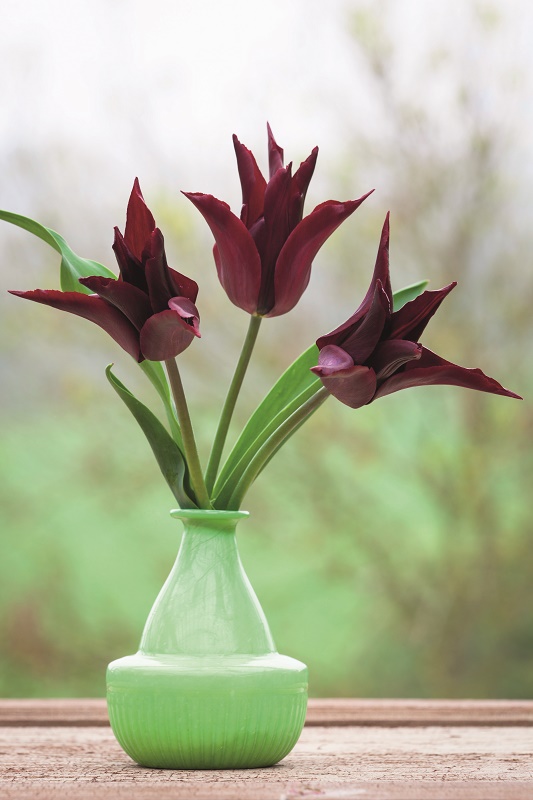 Image copyright Jonathan Buckley
Tulip Sarah Raven is an exceptional tulip which is exclusive to Sarah's catalogue. Its elegant rich crimson blooms last for weeks from early April to May.  Just the sort of colour Sarah is so expert in blending with other plants and bulbs to astounding effect, she was lucky enough to be asked by the grower if she would like it named after her. Another lily flowered form that reaches around 45cm (18in).
Tulip  Hollywood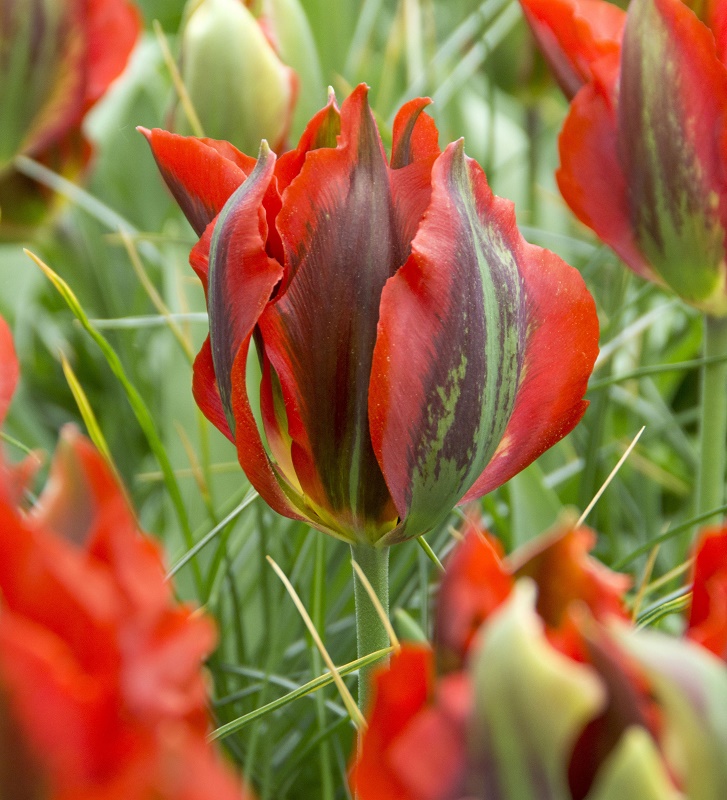 Tulip Hollywood is a viridiflora tulip. Do not be put off by  the long word, this simply means that the flower contains the colour green. Its scintillating blooms are scented and are described by Sarah as being "super perennial" so can be expected to reappear  in years to come. It will flower from April to May at a height of around 45cm (18in). It is suitable for borders or containers and, like most tulips, prefers sun or partial shade. What a stunner!
Erysimum Winter Orchid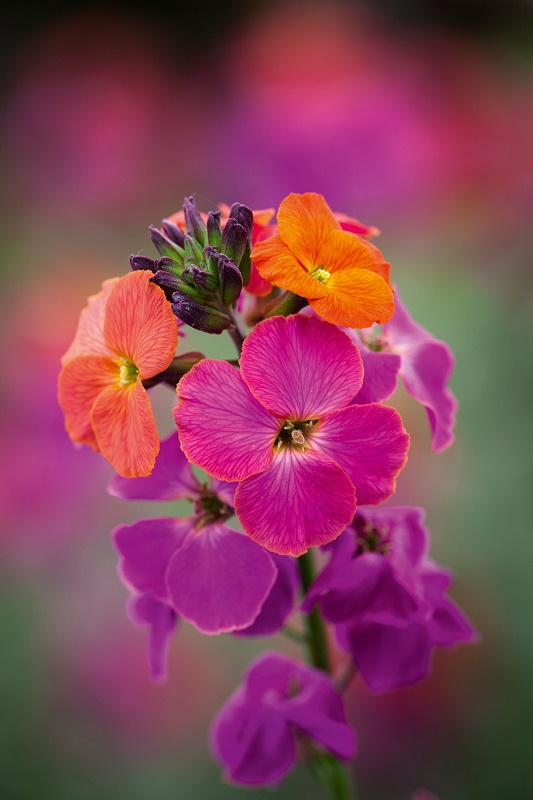 Image copyright Jonathan Buckley
I cannot recommend this delightful plant more highly.  Erysimum Winter Orchid is a short-lived perennial wallflower. It is perhaps only short-lived because it flowers itself to death! For most of the year its scented blooms are invaluable in containers and borders.  Sarah describes the flowers as "emerging as a coppery orange, turning to purple as they age". At a height of around 30cm (12in), it is suitable both for containers and borders and makes an excellent cut flower.
Omphalodes Starry Eyes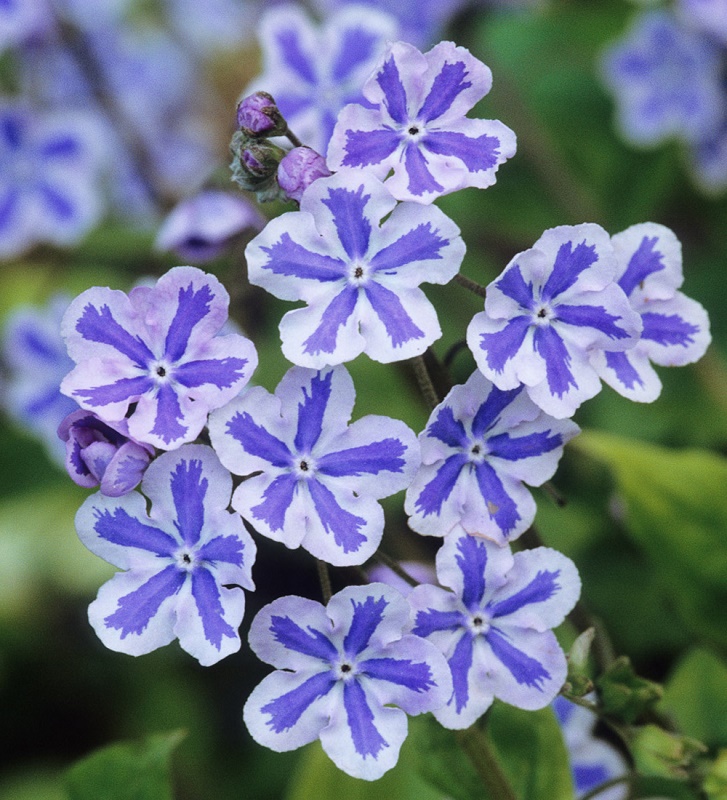 Image copyright Jonathan Buckley
I first witnessed this plant on a Sussex nursery and was instantly intrigued.  Its wonderful spring flowers are seemingly hand painted!Omphalodes Starry Eyes carpets the ground steadily and has the useful trait of being ideal for dappled shade. This hardy Navelwort  only reaches a height of 15cm (6in) and is recommended by Sarah for planting under roses.
Anemone Tiki Sensation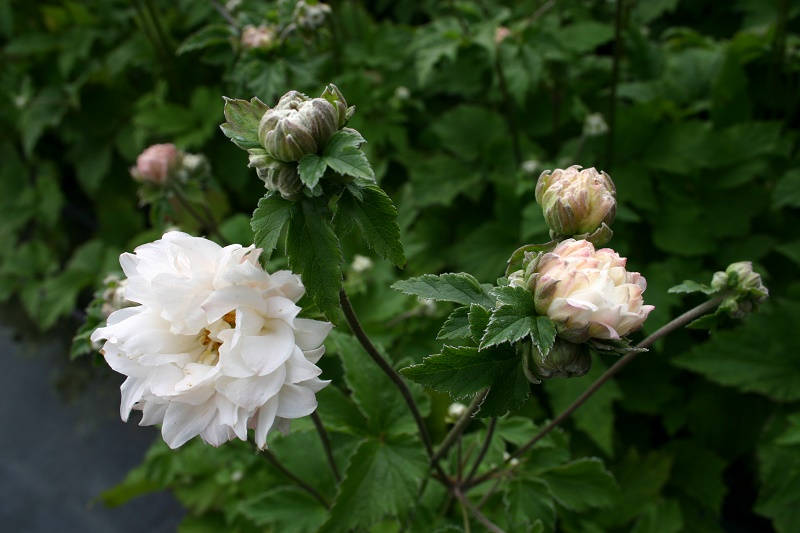 Anemone Tiki Sensation, like other Japanese Anemones,is easy, long flowering and invaluable for its late summer flowers when many other blooms have faded.  However, unlike other Anemones, this wonderful new variety has amazing double flowers like a Peony! I have seen semi-double blooms on an Anemone, but never anything like this exciting plant which will stand dappled shade. I even grow Japanese Anemones under a tree in near to full shade.This is a great find and a must for the shopping basket. It will not disappoint with its floriferous habit.
Lysimachia Beaujolais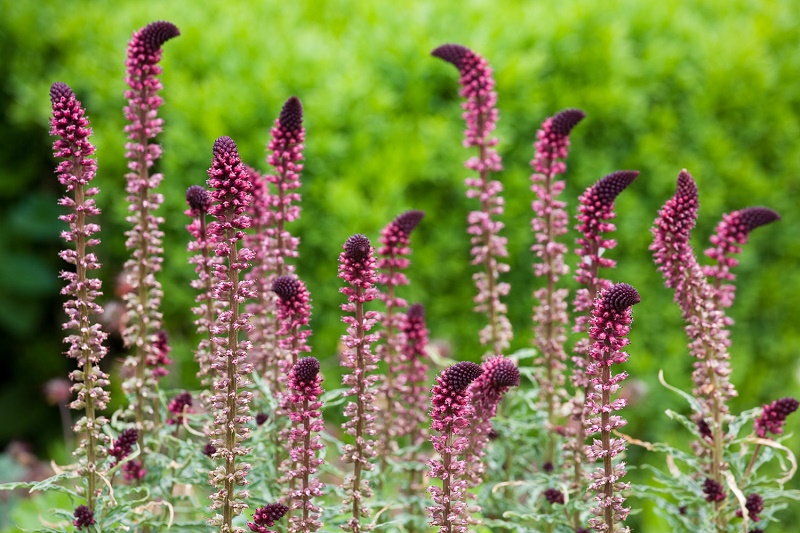 Image copyright Jonathan Buckley
This short-lived, hardy perennial is a must-have plant.  I first saw Lysimachia Beaujolais in gardens at the Chelsea flower show where it has remained ever popular with the designers.  Its wonderful crimson flower spikes are complimented beautifully by its silvery-green foliage.  Its vertical blooms are a great contrast to other round or daisy-like flowers. It reaches a height of 60cm (24in) and thrives in sun or partial shade.
Autumn is often the best time for planting as the soil is still warm but rainfall is higher and the new plants will not require constant irrigation like they do in the summer. So do not miss this excellent opportunity to revitalise your pots and borders with these exciting plants. All the plants mentioned are available from www.sarahraven.com.
Mark Snelling