Here at Gardenforpleasure.co.uk we are great fans of the renowned TV presenter and garden and food writer Sarah Raven, and advocates of her work.  Here we want to bring you the opportunity to be able to attend her Christmas demonstrations to bring a touch of pizazz to your festive displays.
Sarah says:-
"Come and have a lovely relaxing time where I'll demonstrate lots of ideas for Christmas decorating. Drawing inspiration from the garden, I will show you my style of Christmas flowers and decorations, and how to make wreaths and sumptuous yet simple arrangements for your parties and Christmas table. I'll show ideas for the Christmas door, festive table, large and twinkly vases and small delicate side table flowers, as well as giving ideas of how to make the most of forced bulbs, not just for Christmas but to cheer all our lives through the whole of winter. This will be a demonstration, not hands-on morning plus lunch".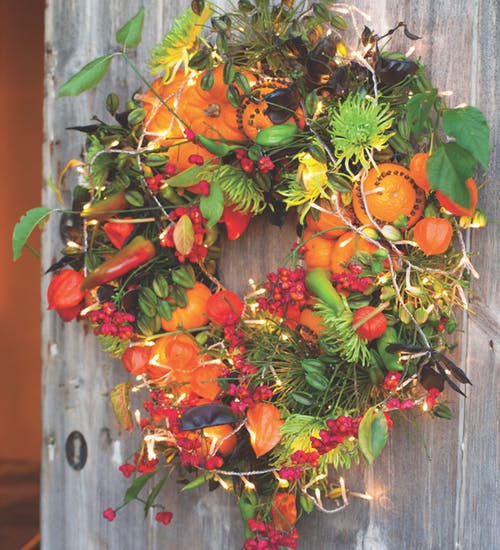 To view Christmas Flowers, Wreaths and Decorations at Oxleaze Barn, Gloucestershire on Friday 29th November 2019 click here
To view Christmas Flowers, Wreaths and Decorations at the Emma Bridgewater Factory, Stoke-on-Trent on Friday 15th November 2019 click here
Whichever demonstration suits you, book as soon as possible to avoid disappointment and enjoy the wonderful opportunity.
All images copyright Sarah Raven
All demonstrations available at time of publication