The tulip has long been a beloved favourite of mine.  Their innate beauty comes at a time of year when many of our garden plants are still dormant.  Apart from a true blue, one would be hard pushed to imagine a colour of the rainbow in which their alluring blooms are not available. Their flowers are long awaited through the wintery days and their welcome appearance heralds warmer and brighter times to come.
Up until recent years I have scoured the online catalogues with bated breath to find new and scarce varieties or proven stalwarts.  Their attraction to me bridges all forms, whether they be single, double, crinkled, fringed and even undeniably bright and multi-coloured like the parrot tulips.  It however eluded me that, rather than planting carefully chosen tulips in groups of single varieties, their beauty can be enhanced further still by planting in mixtures of complimentary varieties.
However putting together these mixtures is not such child's play as one might initially think.  You not only have to choose forms with a palette of colours which sit pleasingly together, but also varieties must be selected that will be in bloom at the same time.  This is no mean feat as, although we all know tulips flower in spring, not many of us would be able to pinpoint when in the spring each variety will flower.  There are early flowering and late flowering varieties, and it is not always obvious from the catalogue descriptions whether the various forms will choose the same week to grace us with their blooms.  Therefore this is often a job best left to the nurserymen and well informed retailers.  They have often had the privilege of having visited the bulb fields or the world famous Dutch Keukenhof gardens where millions of bulbs are planted together.  Here they can plainly see which ones go together well, both in terms of colour and form and time of flowering.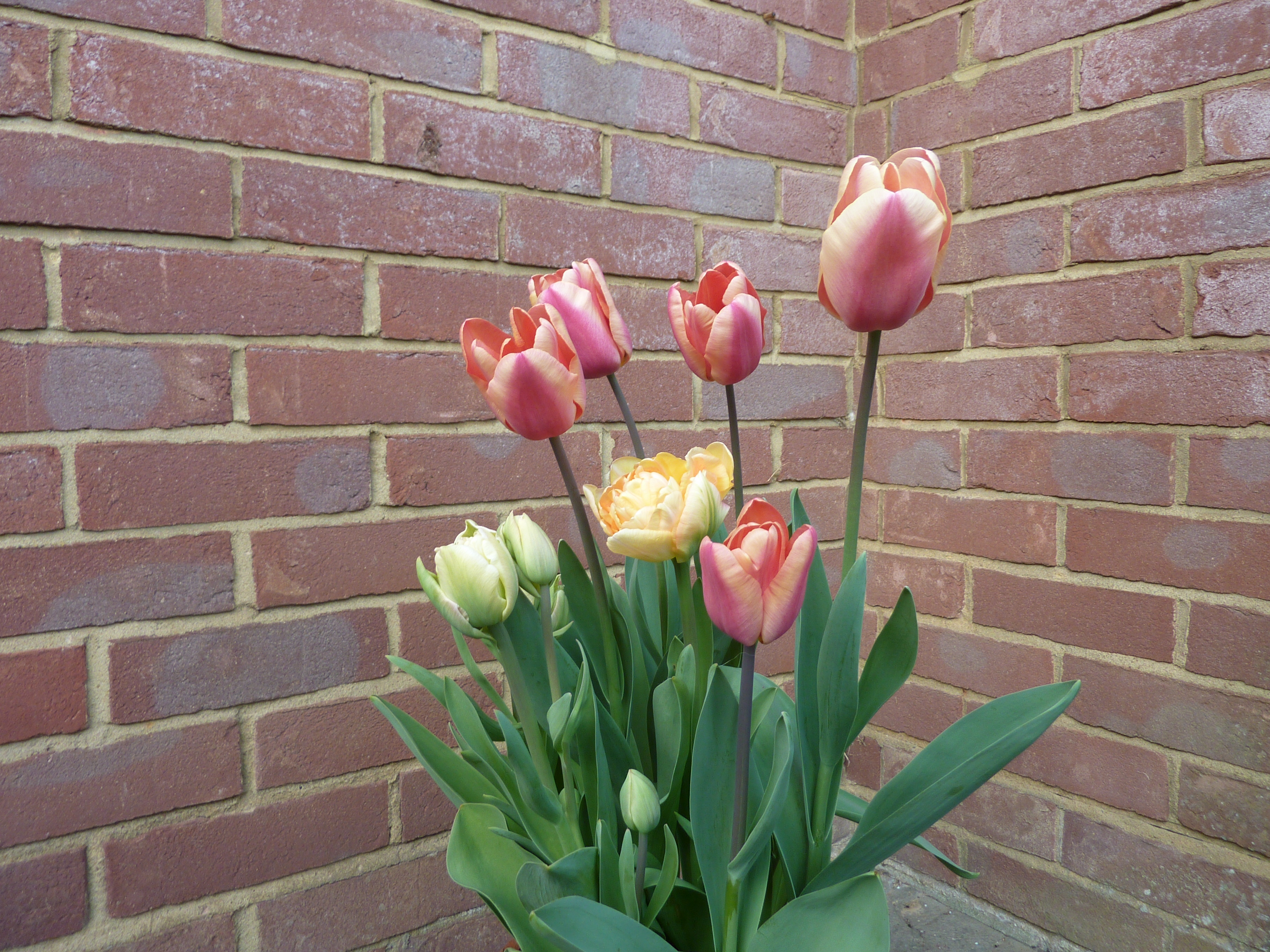 Sorbet tulip collection by Sarah Raven
I am writing in May when the tulip flowers are fresh in our minds.  It is often a good idea to make a note of your most desired tulips at this time of year.  Although they will not be available for delivery from the retailers until late summer or early autumn and are perhaps best planted as late as November,  the online catalogues will often allow early ordering ensuring you have the pick of the best varieties and mixtures and top quality and top size bulbs.
Bearing all this in mind, why not choose the perfect mixture of tulips to suit your garden's colour scheme. Most of the retailers will have an increasing number of mixtures in colours ranging from the mildest pastels to the brightest hues. Some mixtures will be supplied as mixed bulbs and some will be delivered as bags of separate varieties for the purchaser to mix. As examples here I have grown bulb mixtures from the wonderful Sarah Raven's catalogue to demonstrate their beauty and usefulness in the garden.  Writer and broadcaster Sarah dares to mix colours in a way which may have previously been frowned upon, but fills me with delight!  She has chosen to mix varieties in a fashion that others may shun through fear of criticism, but in a way that in my mind undoubtedly works. Pictured at the top of the article is Sarah Raven's belle epoque collection.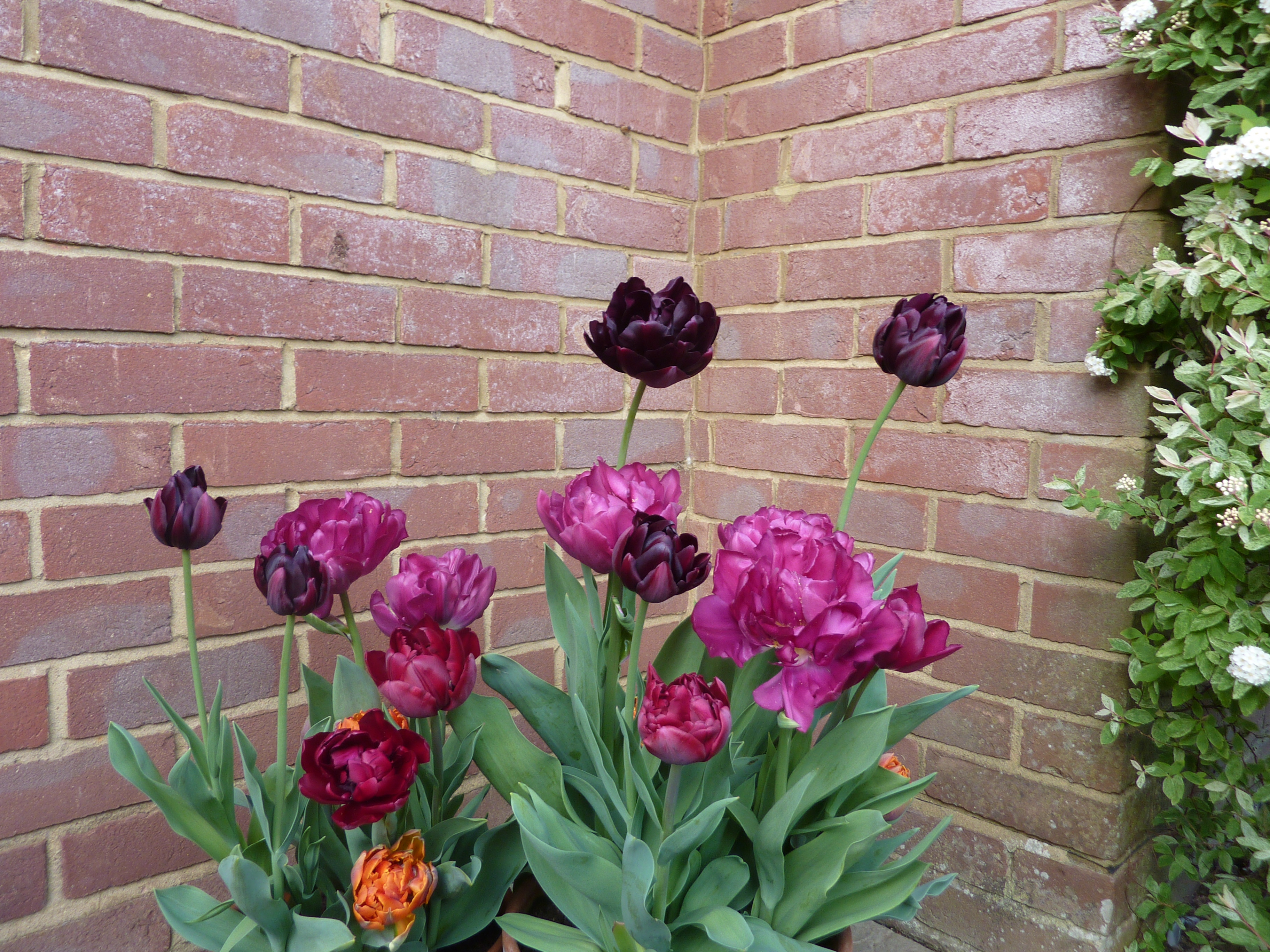 Dark peony flowered tulip collection by Sarah Raven
I have grown the mixtures in pots but they are equally if not more suited to planting in the ground.  That said, specific mixtures for pots are readily available where choosing the perfect forms has been taken into account. I hope that the article will give some of you some inspiration for a stunning display next spring.
Mark Snelling
All images copyright Gardenforpleasure.co.uk