Cornus or Dogwoods are very presentable in the spring and summer months.  They have flowers around May and June and some have variegated leaves, but it is in the autumn and winter that these wonderful plants come in to their own. In autumn the foliage turns fiery colours and when the leaves fall to the ground their naked stems glisten spectacurlarly in the winter light. The colourful stems come in shades of red, yellow, orange and even black and bring brightness to the colder, darker months. Below I have chosen some favourites to bring colour to your gardens.
Cornus sericea 'Flaviramea'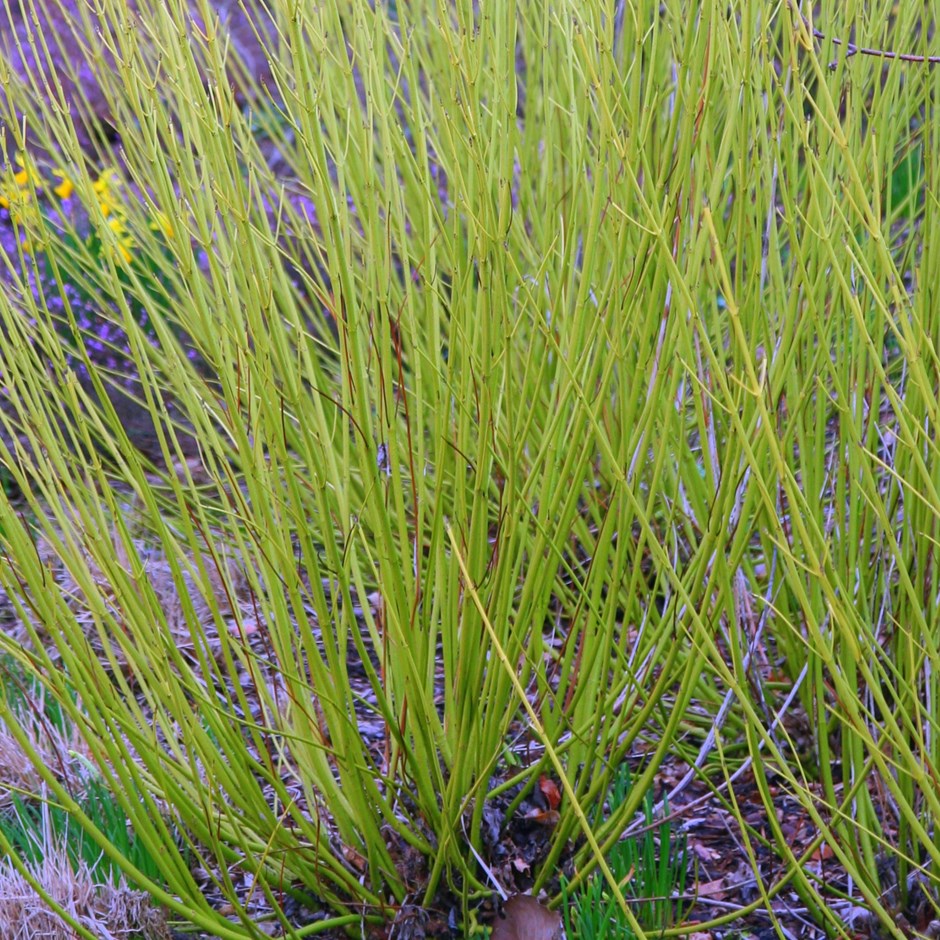 The golden twig dogwood really lives up to it's name. The spring and early summer flowers are a bonus, but in autumn the leaves begin to redden, and when these leaves fall the bright yellow-olive stems provide delightful winter colour.  These stems look even more enchanting when grown near one of the darker stemmed varieties such as red or black.
To view this plant at Waitrose Garden click here
Cornus alba 'Sibirica'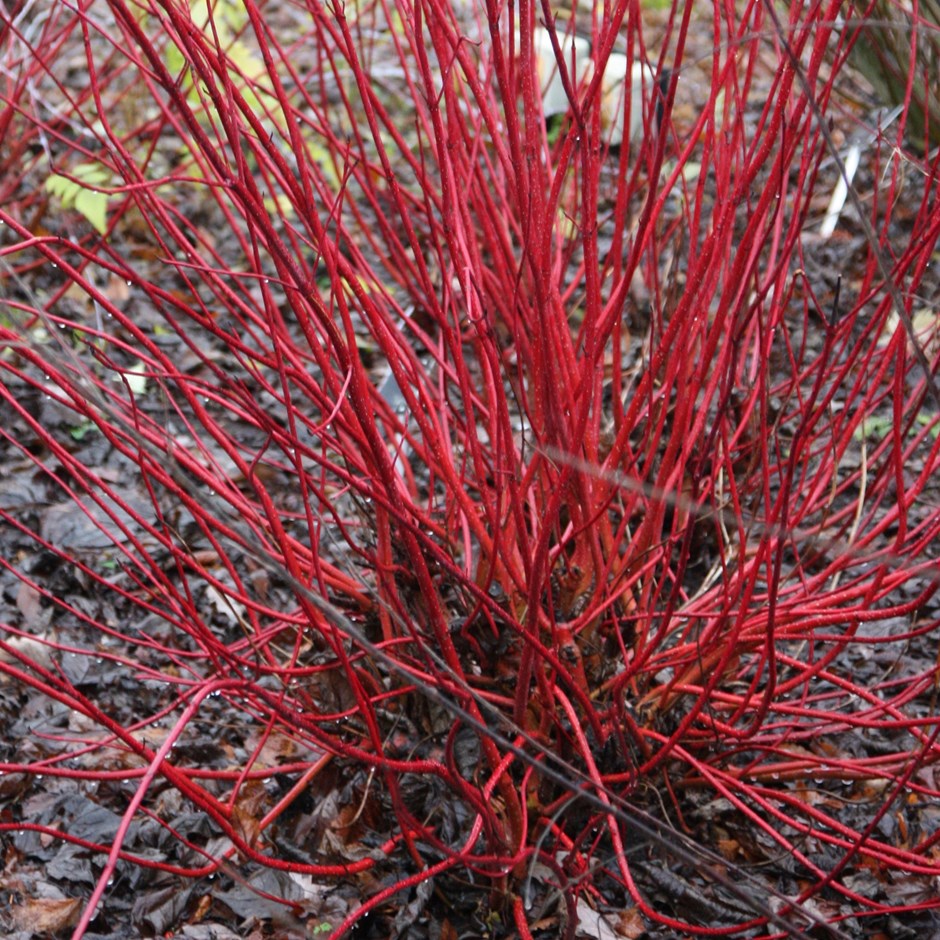 The red-barked dogwood similarly has quite attractive attributes in the summer months but is really grown for it's bright autumn colour and coral-red stems after leaf fall. Planted in groups and mixed with other coloured stems they illuminate the winter border.
To view this plant at Waitrose Garden click here
Cornus alba 'Kesselringii'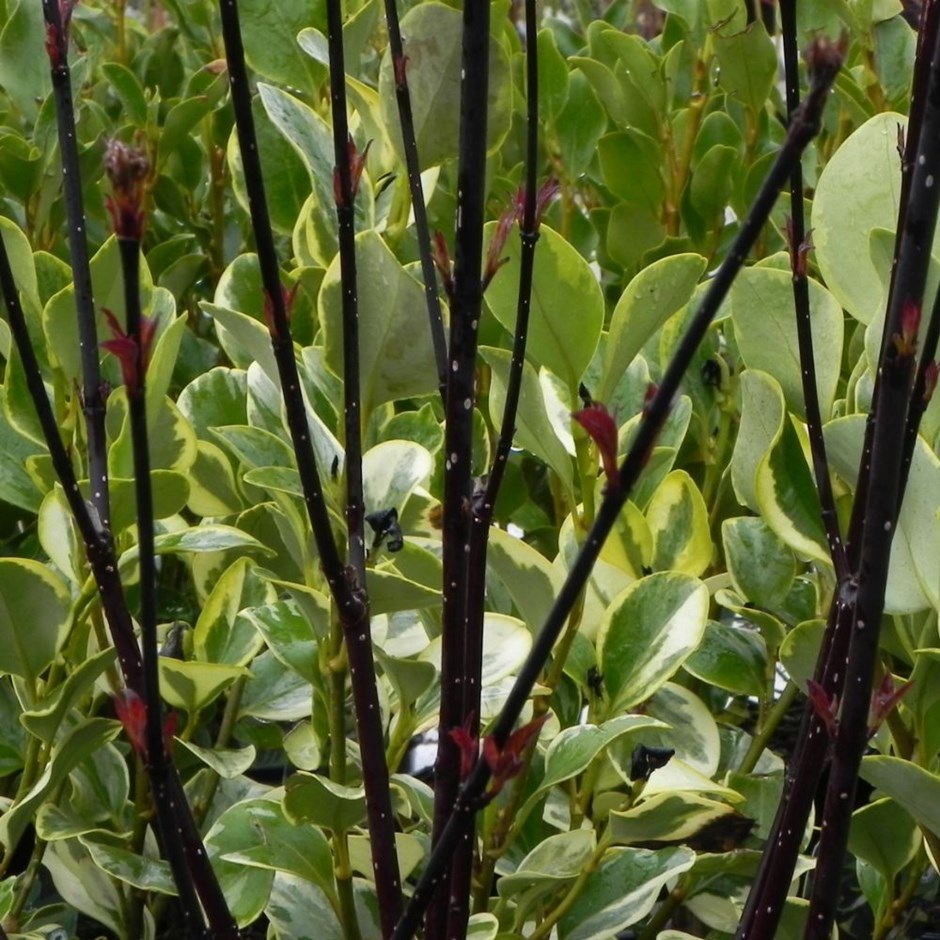 The reddish-purple autumn leaves fall to reveal deep maroon, almost black stems that provide dramatic winter effect, making an excellent focal point in our gardens. Again they make a stunning contrast to other winter dogwoods and are a pretty shrub in the warmer months.
To view this plant at Waitrose Garden click here
Cornus sanguinea 'Midwinter Fire'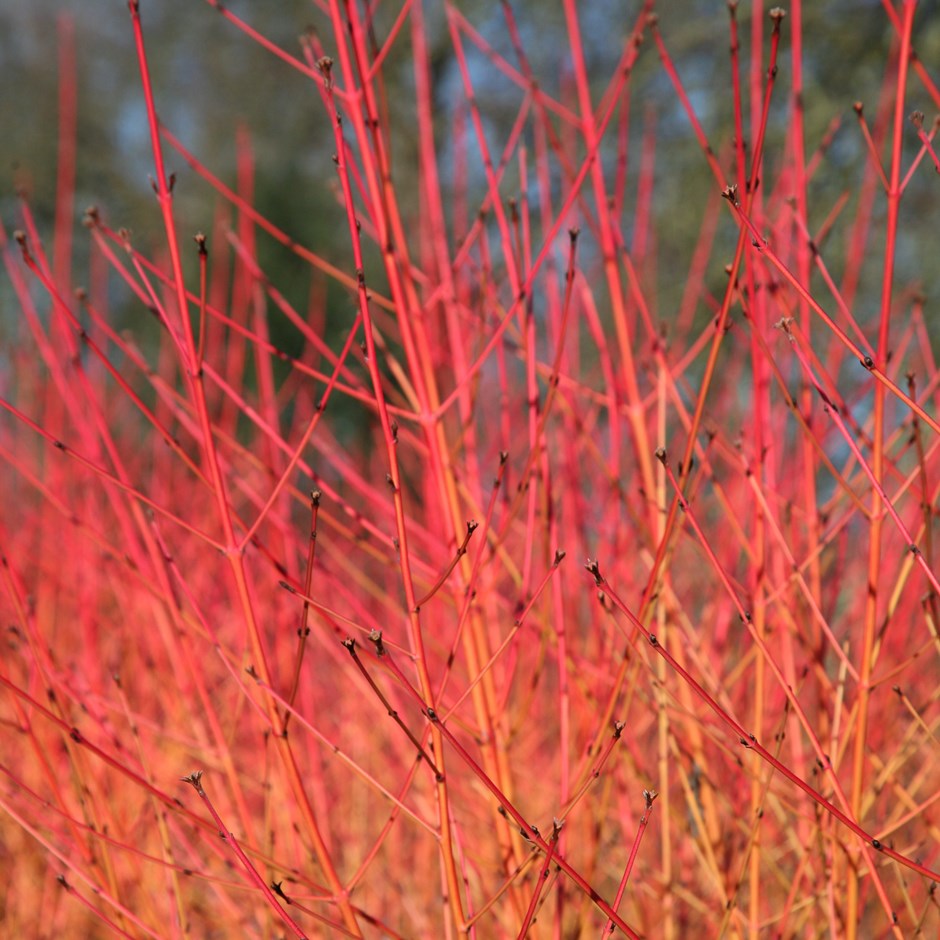 As it's name suggests, this is perhaps the brightest of all the winter dogwoods with it's brilliant flame-coloured stems revealed after the orange-yellow leaves drop in autumn.
To  view this plant at Waitrose Garden click here
To view the Cornus Collection as pictured at the top of the article at Waitrose Garden click here
These fabulous and fully hardy shrubs prefer a moist position in the garden.  They will tolerate semi-shade, but really achieve their best effect in a sunny spot.  Their heights range from around 1-2.5m (3-8ft) and a spread of around 1.5-2.5m (5-8ft). It is recommended not to prune these plants in the first year after planting.  However in successive years cut stems back hard in March to within 5-7cm (2-3in) from the ground.  If these shrubs spread more than you have space for, remove one in four stems to restrict them.
If you have enjoyed reading our blog post then why not fill in the form provided to allow us to send you our blog posts and newsletters by email.
Mark Snelling
All images copyright Waitrose Garden