As well as being a wonderful break from the hustle and bustle of life, a trip to Holland in the spring can be of great benefit to the avid gardener.  Not only can you discover new varieties of bulbs for your garden, you can also find out which bulbs compliment each other, both in colour and time of flowering.  So many ideas to bring back to  your own gardens can be found, so don't forget to take a camera to document all your discoveries.
Garden for pleasure are working in affiliation with Shearings holidays to bring you a marvellous range of tours to suit most tastes and budgets. Keukenhof is one of the world's largest flower gardens containing seven million bulbs, creating a magnificent rainbow of colours and you can see it in full bloom on a Shearings tour.
Tulips have for a long time been associated with the history of the Netherlands and its time as an economic powerhouse in the 17th century. The legacy of the plant continues at Keukenhof Gardens where this stunning plant has been blooming in the gardens of a former merchant's castle for more than 100 years.
At Shearings you can join a number of different tours to explore the gardens at Keukenhof along with great attractions and cities across the Low Countries.
Keukenhof can be reached with Shearings on coach tours and by cruise with travel, accommodation and great excursions to discover the gardens and other great destinations included.
Keukenhof
The gardens spread over a massive 32 hectares, with a huge variety of different styles of garden providing an interesting layout of the Tulips. In the English landscape garden you can wander along winding paths among the beautiful tulips. The historical garden features old types of bulb from an age when the cultivation of the flowers had just started and makes an interesting comparison to the modern bulbs you'll see elsewhere. Before you leave you can even buy some of the magnificent bulbs to take away with you!
Some Keukenhof tours coincide with the Flower Parade with flower covered floats covering a 40km route passing the gardens themselves.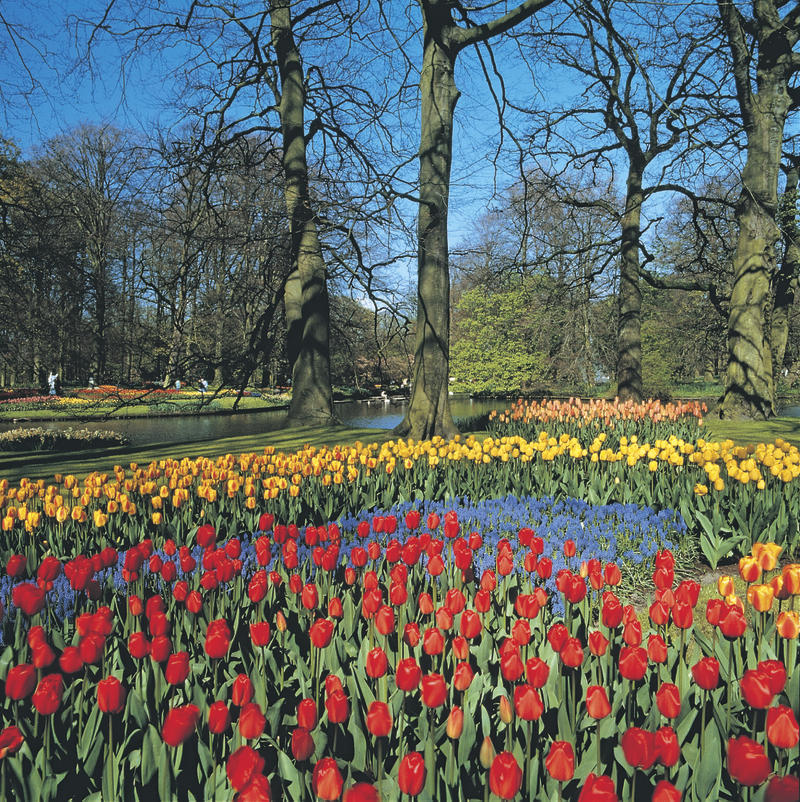 Selected tours also include a visit to Brussels and the amazing Floralia Brussels show, with more than 1 million tulip bulbs, of nearly 400 varieties on show across 14 hectares.
Tours also take in the beautiful cities including Amsterdam, Bruges and Antwerp and small towns and villages along the way.
Shearings have hundreds of pick-up points in cities, towns and villages across the UK. When they pick you up, you will usually be taken to one of their interchanges where you will change coaches to continue the journey to your holiday destination.
You can see the local joining points in your area, as well as a list of holidays that operate from your chosen joining point. When you book your holiday you'll be given an approximate joining time, that will be confirmed on your travel documents. If you prefer, you can meet them at one of their coach interchanges at Stretton, Normanton, London Gateway, Corley Services or Hythe.
To view all the available holidays from Shearings to this destination click here
Here at Garden for Pleasure we hope as many of you as possible enjoy these amazing opportunities to learn about the bulbs or simply to enjoy their immense beauty.
If you have enjoyed reading our blog post then why not fill in the form provided to allow us to send you our blog posts and newsletters by email.
All images copyright Shearings