Gardening has always been a traditional pastime with methods handed down through generations.  However maybe for some it is time to break the mould and step into the 21st century with the latest smart technology available to us.  The smart technology we talk about here is not going against the important knowledge that our predecessors learnt and passed down to us, but merely an easier and more modern method of accessing that knowledge. VegTrug have provided simpler ways of taking care of our prized gardens with their Grow Care range that can provide a plant expert in your pocket with the aid of your smart phone or tablet.
The Grow Care Garden is a smart sensor (pictured above) This can be planted into VegTrug's own products, a raised bed or outdoor container. The Grow Care Unit connects via Bluetooth to your smart device and provides you with information on soil moisture content, fertility level, temperature and light intensity making taking care of your garden that bit easier. The compact high quality sensori tells you if the plant is dry for example, and you will be given information on how much water to give it.  This is made possible by the associated VegTrug Grow Care App.  You can choose which plant to monitor and select from 6000+ plants which are currently listed in the database, enabling Grow Care to provide information to care for your plant. Within the app, you can also create a digital scrapbook of your plant's progress and share it on social media. A historical dataset of the plant's progress is captured as well. Therefore even the most inexperienced gardener can become a green fingered expert on both flowers and vegetables.
Specifications
Bluetooth connectivity
Rechargeable
Charges from a standard USB charger
USB charger cable supplied
Dedicated VegTrug Grow Care app available
Dimensions: H 30 x W 1.5 x D 4cm
To view the VegTrug Grow Care Garden product at Robert Dyas click here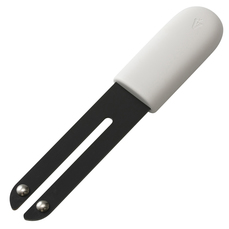 VegTrug Grow Care Home
VegTrug Grow Care have also come up with a similarly ingenious product for our indoor plants called Grow Care Home. It senses the conditions in the same way as the Grow Care Garden, but for house plants. The smaller device is perfect for smaller indoor pots. Made to the same high standards as the garden sensor and can be used to put indoor plant expertise at your fingertips.
Specifications
Dimensions: H 13.2 x W 1.3 x D 2.5cm
Battery: 1 x CR2032 (supplied)
Approx. 1 year run time from a fresh battery
Bluetooth connectivity
To view the VegTrug Grow Care Home product at Robert Dyas click here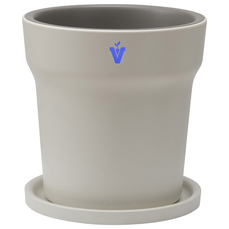 VegTrug Grow Care Pot
The experts at VegTrug Grow Care have also come up with another amazing device called the Grow Care Pot.  This is a pot into which you can put smaller house plants on your desk or windowsill that will provide expert knowledge on looking after your flower or vegetable plant. It connects in a similar way as the other products via Bluetooth to your smart device giving you specific advice on how to care for any of 6000+ different plants. The rechargeable pot also gives visual feedback using its built-in light, flashing blue if water is needed, or yellow if fertility is low.
Specifications
Rechargeable
USB charging cable supplied
Bluetooth connectivity
Dimensions: H 16 x W 17 x D 17cm
App connectivity
1-year guarantee
To view the VegTrug Grow Care Pot at Robert Dyas click here
Whilst not all of us will be ready for futuristic gardening I hope some of my readers, and I suspect it may be the younger ones, will be ready to take the leap and have all this helpful information available to you.
Mark Snelling
All images copyright Robert Dyas