Houseplants can add a touch of luxury to your bathroom.  Whether you prefer a single specimen plant, or like to escape your trials and tribulations in a steamy jungle, there is a wide range of plants for you to use.  Many varieties will adore the moist atmosphere that a bathroom provides. Also the often frosted glass of a bathroom window will prevent harsh direct sunlight from burning their vulnerable leaves, whilst our centrally heated houses provide warm, almost tropical conditions.  Below I have listed five of my favourite varieties for this purpose.
Monstera deliciosa – swiss cheese plant
This well known houseplant when in it's native rainforests will bear aerial roots that climb up into the trees above.  In our houses it can be trained up a moss pole.  Its deeply cut leaves can become huge once the plant becomes established.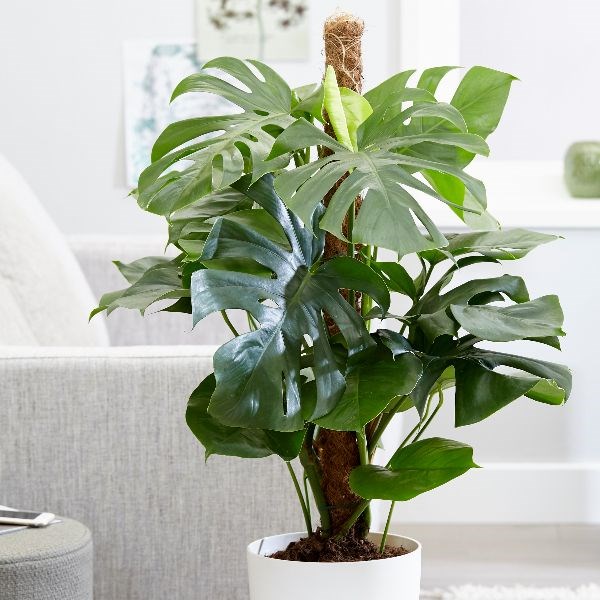 Nephrolepis exaltata – Boston fern
This easy to grow fern has been popular since Victorian times and helps to add a variety of foliage forms that add to the jungle appearance.

Phalaenopsis 'Polka Dots' – moth orchid
This gorgeous variety is one of the moth orchids which are perhaps the easiest to care for of all the orchids, and you don't have to be an expert to keep it successfully. This is the only flowering plant I have chosen for the bathroom because it loves the humid conditions and will add to the tropical effect.

Vriesea 'Era' (PBR) – flaming sword
The striped leaves of this dramatic plant set off it's spear-like raceme. Each rosette will die after flowering, but new shoots usually appear to  replace them.  Again, this plant will adore the steamy conditions that a bathroom provides.

Asplenium nidus – birds nest fern
The shiny fronds of this wonderful fern always seem to me to provide a luxurious effect, and look perfect for a tropical bathroom rainforest, adding structural interest.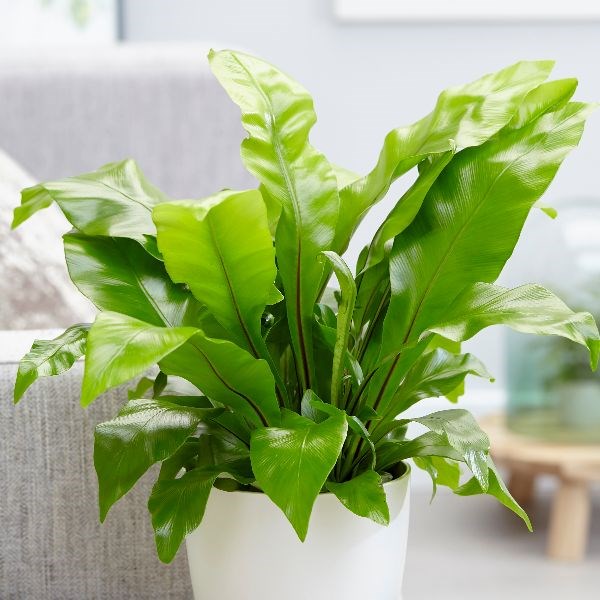 To view these houseplants and many others for bathrooms at Crocus click here
If you have enjoyed reading our blog post then why not fill in the form provided to allow us to send you our blog posts and newsletters by email.
Mark Snelling
All images Copyright Crocus.co.uk