Sweet Peas are a mainstay of the quintessential British garden, particularly held dear by the cottage gardener.  They are prized for their exquisite blooms which come in a myriad of colours, many varieties exuding a delicious fragrance.  A vase of cut Sweet Peas is something that should never be deficient from the summer home.  Most varieties are climbing annuals, although short varieties are available for hanging baskets and containers or even for groundcover.  Perennial types are also available, but tend to lack scent and do not come in such a large range of colours.
Plants are available from nurseries, garden centres and by mail order in spring.  Many people choose to sow some of the large range of seeds which are available.  Sowing these in autumn and overwintering in a cool greenhouse or cold frame can produce taller plants, earlier blooms and healthier root systems.  This is usually done in October or November.  However they can also successfully be sown in pots in March or April.  Spring sowing in the ground in their final position is also possible, but more plant losses are likely.
It used to be said that the seed's surface should be chipped with a knife to allow moisture to penetrate.  It has also been suggested that seeds should be soaked over night before sowing so they swell.  In my experience, both treatments are unnecessary and soaking can even lead to rotting of the seeds.  I think sowing in moist compost is equally effective. However some may wish to experiment with these processes.  6-8 seeds can be sown in a 5″ or 12.5cm pot in a quality multipurpose compost.  Press the seeds 1″ or 2.5cm into the compost and water with a fine rose.  Cover with polythene until germination occurs and place in a bright position.  A temperature of around 50 degrees Fahrenheit or 10 degrees centigrade is ideal for germination.  Bottom heat is not needed.  Move the plants after germination into a cool  greenhouse, cold frame or conservatory to prevent plants becoming too leggy due to excessive warmth or lack of light.
Pinch out the plants when they reach 4″ or 10cm in height to increase bushiness.  A larger number of shoots will produce more flowers.  Harden the plants off for a week or two before planting in their final position in a sunny spot in compost enriched soil or in a  large container filled with a quality multipurpose compost. This should be done when all but the lightest frosts are over.  Pots of seedlings can be divided into groups of 2 or 3 seedlings and spaced around a frame to support their climbing habit.  A wigwam of pea sticks or bamboo canes, or an obelisk is ideal.  They climb naturally with tendrils but it may be beneficial to use sweet pea rings to attach them to the support.
Keep plants well watered throughout the season as drying out too much may stop plants flowering.  Also cut the flowers around every 10 days as the more you cut them the more flowers are produced throughout late spring and summer. Regular feeding will aid a constant season long stream of blooms.  Slugs and snails can destroy plants as well as birds and mice.  Powdery mildew, aphids and leafy gall can also be a hindrance, so keep an eye on them and treat accordingly.
A selection of varieties are pictured here, but why not scour the online catalogues for a mouth watering array of beautiful hybrids.
White Frills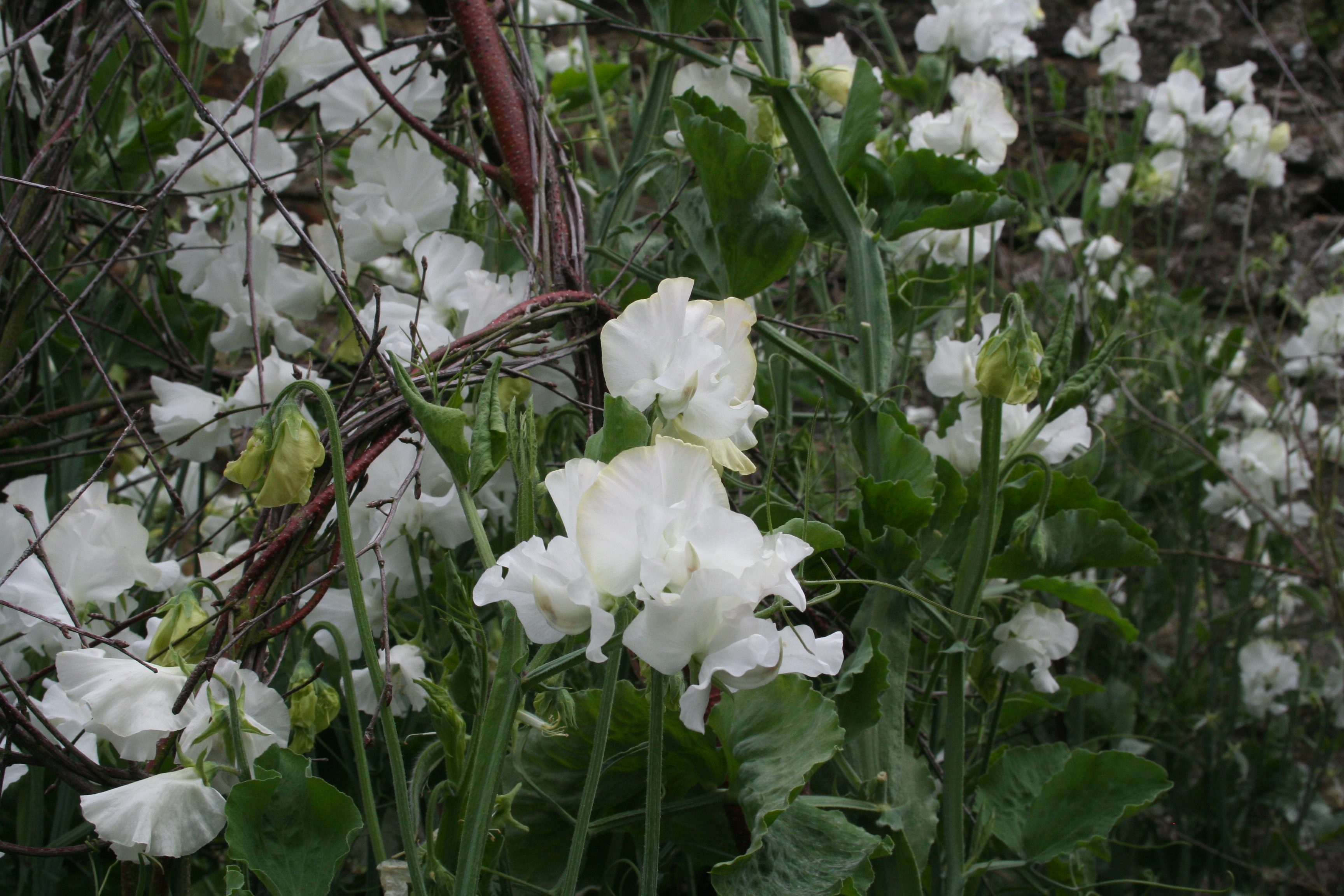 Pisces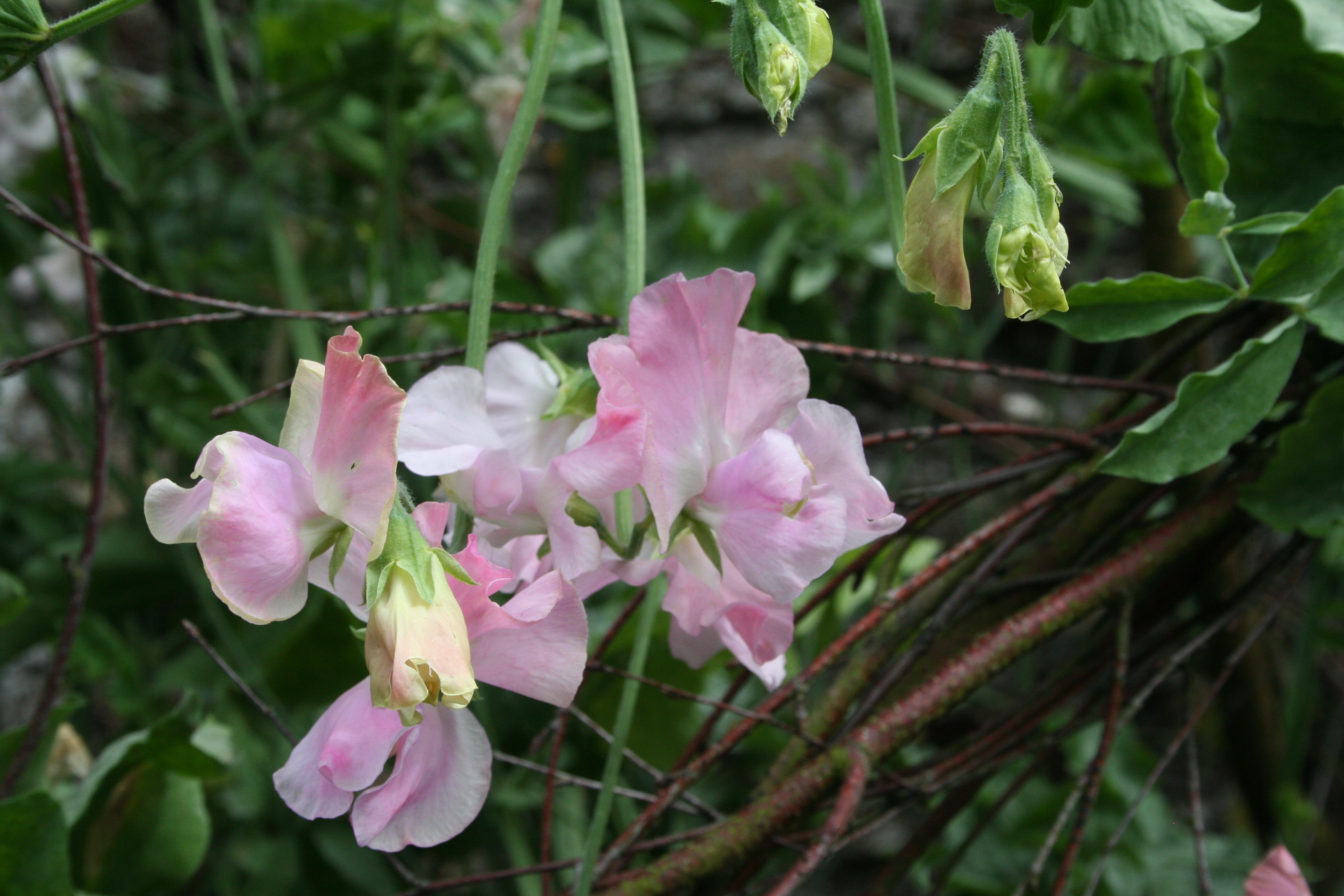 Ella Maria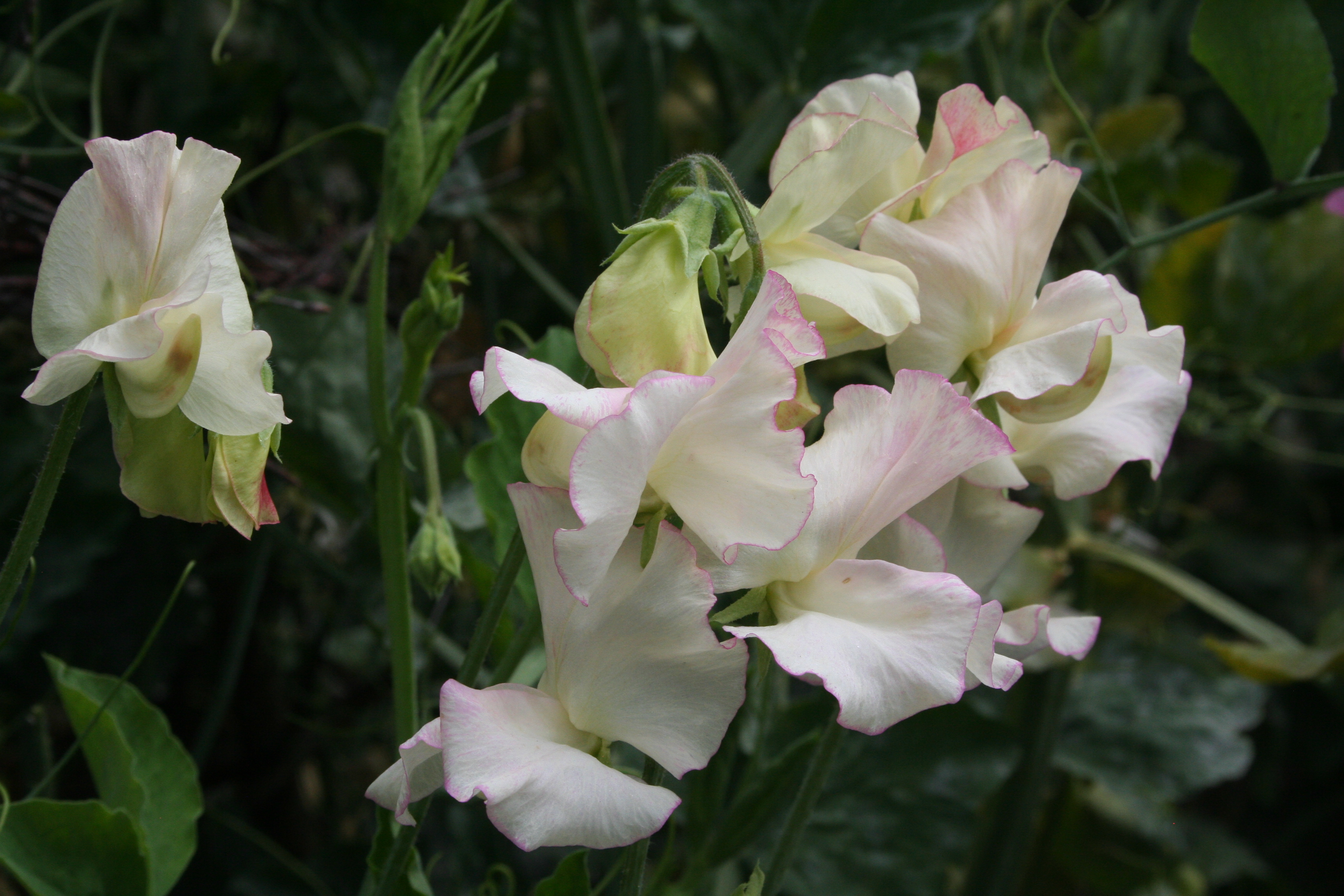 Maloy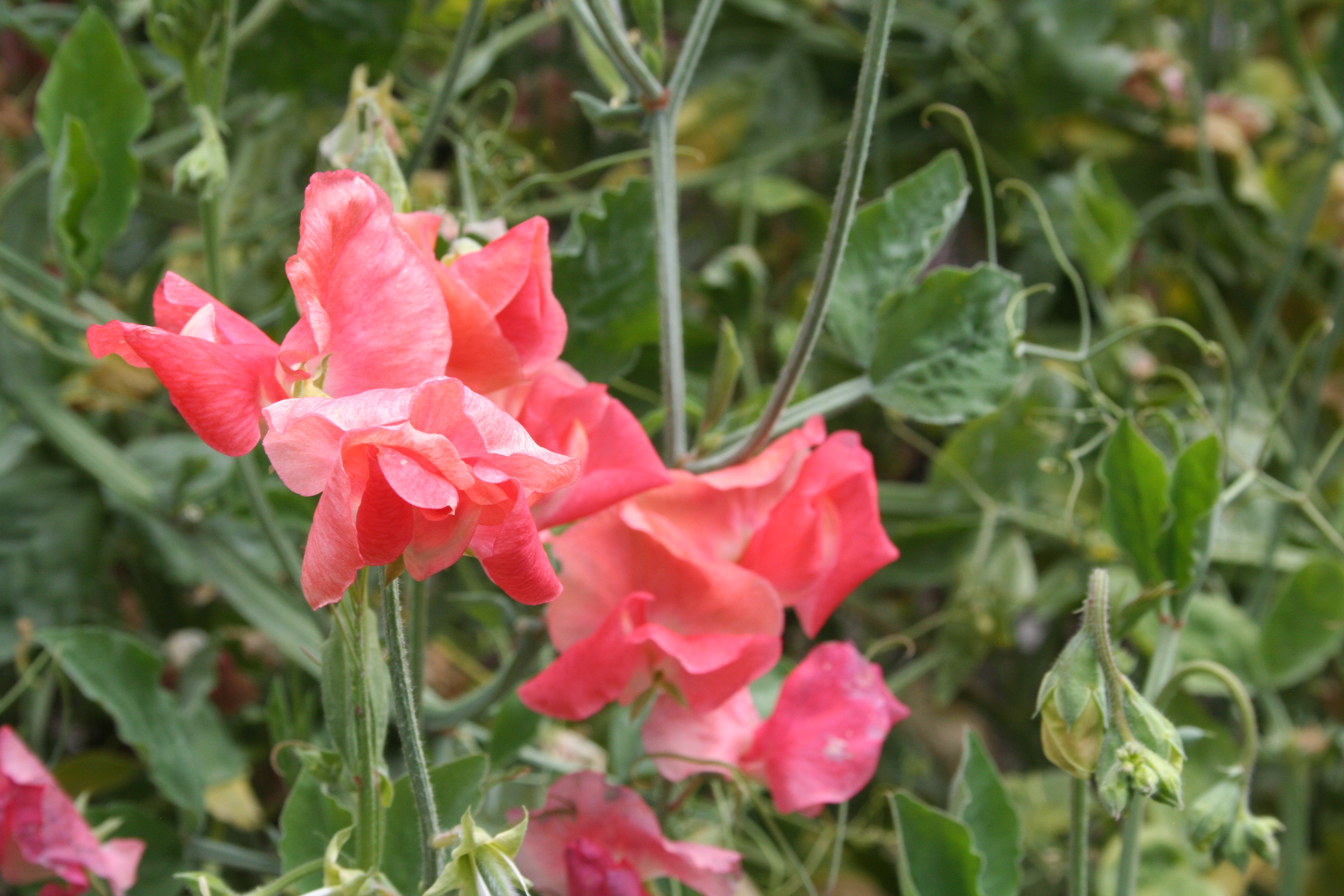 North Shore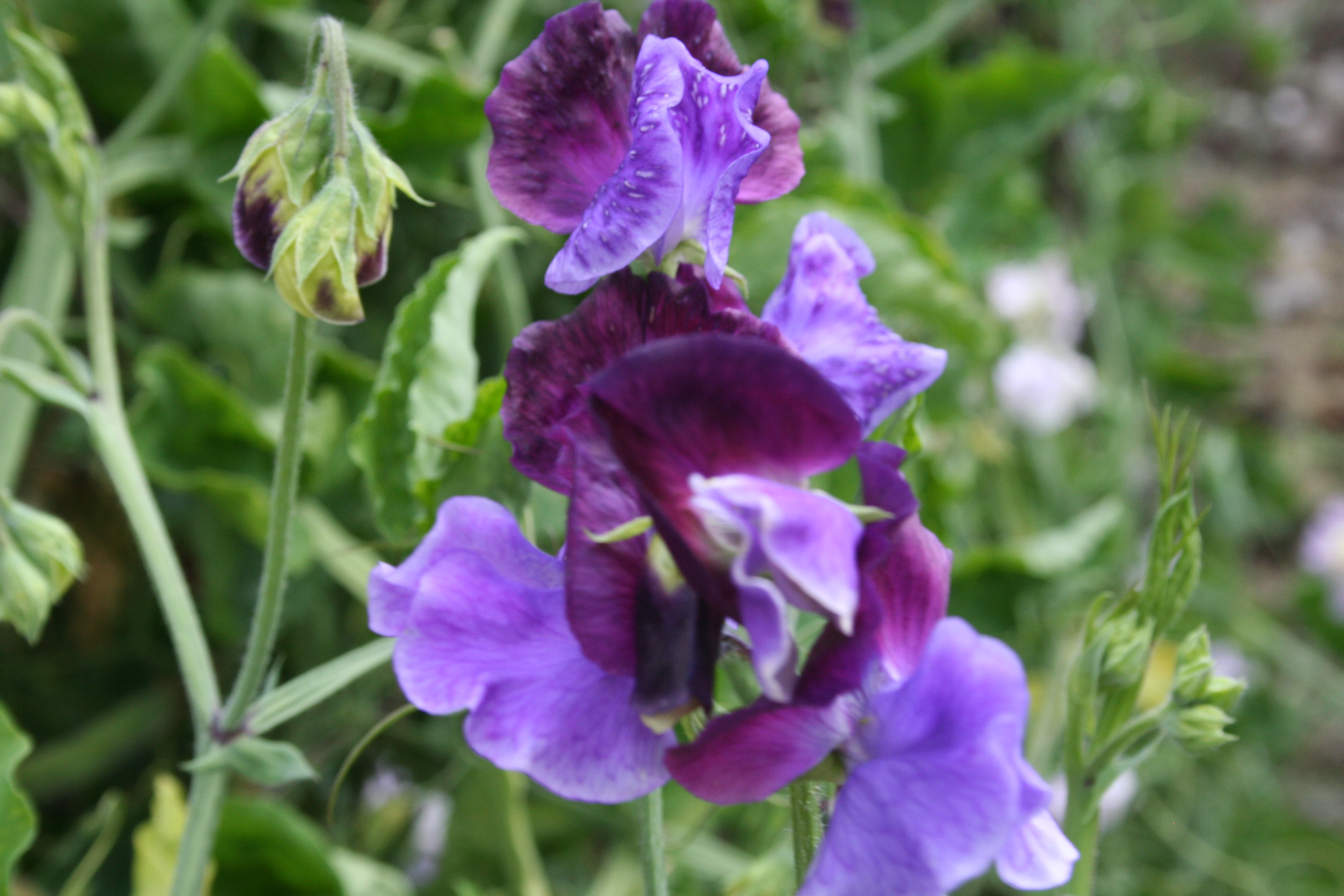 Betty Maiden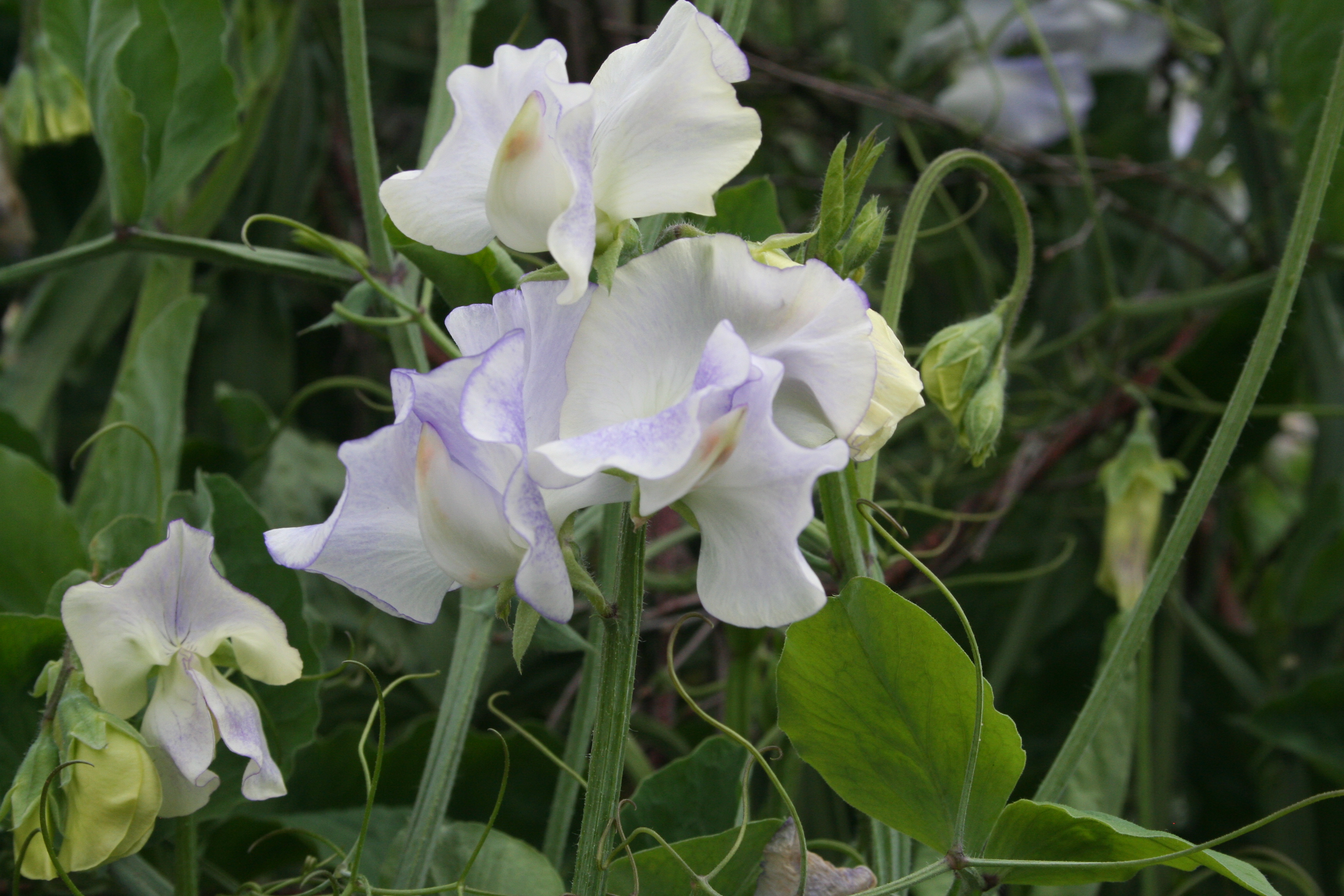 Suzy Z.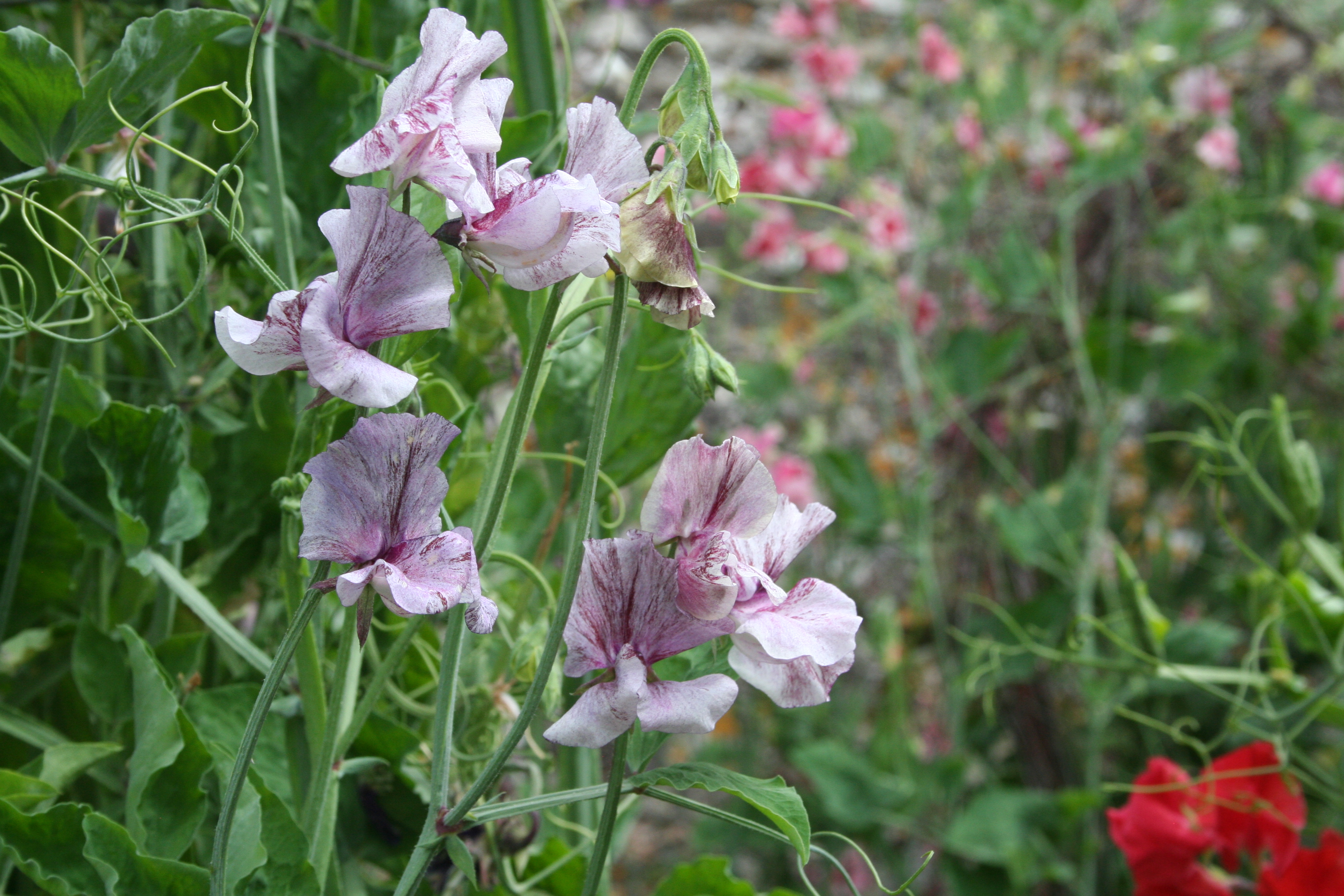 Geoff Hughes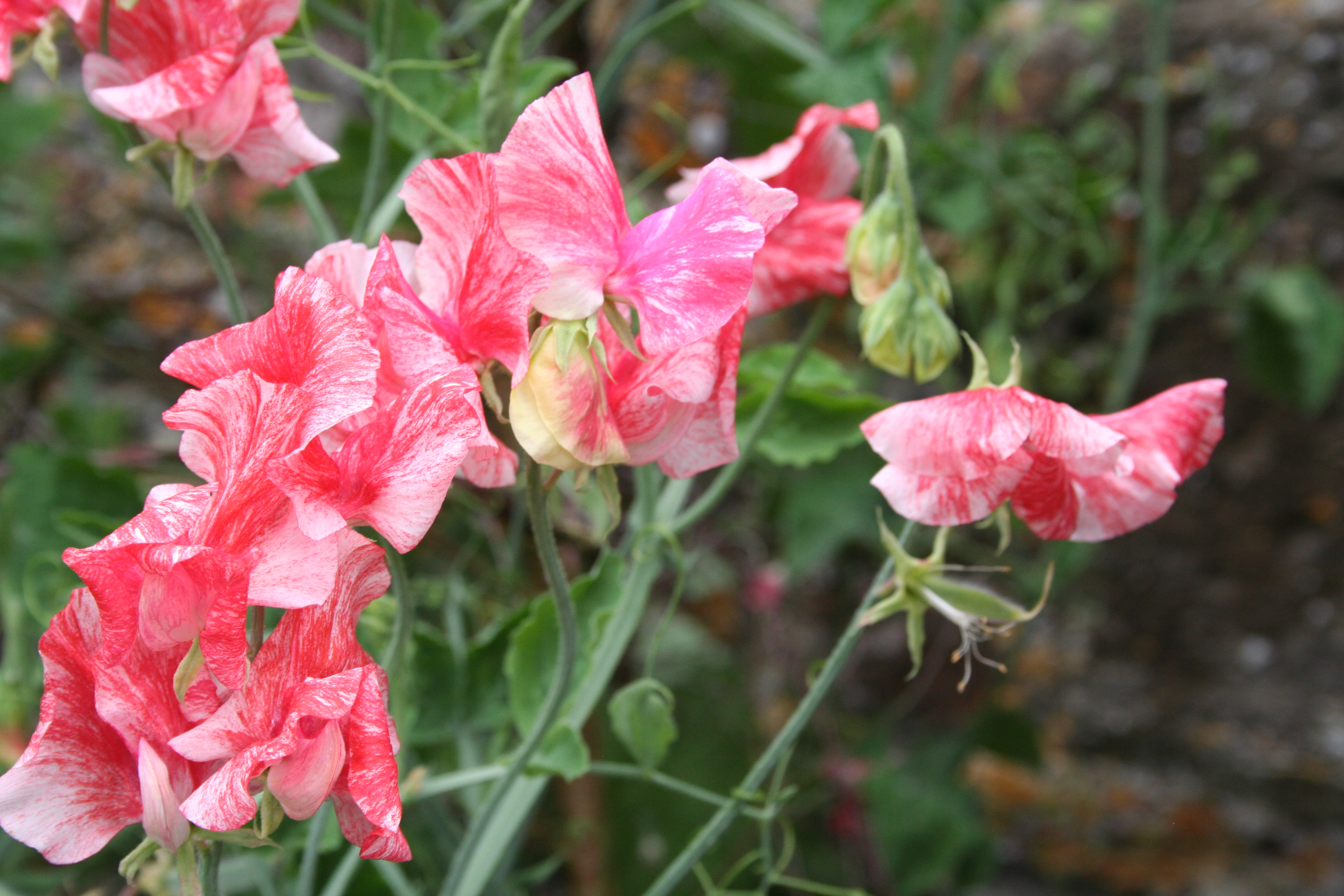 For any gardening supplies you may need visit our Supplier Directory
If you have enjoyed reading our blog post then why not fill in the form provided to allow us to send you our blog posts and newsletters by email.
Mark Snelling.
All images copyright Gardenforpleasure.co.uk