Dobies have been supplying seeds to gardeners for over 125 years, and you can trust them to bring you new and exciting varieties to make your gardening easier and more productive. Below are a few of the varieties I have chosen from their new seed range for 2022 that I feel are particularly outstanding.
Nasturtium Seeds – Ice Cream Sundae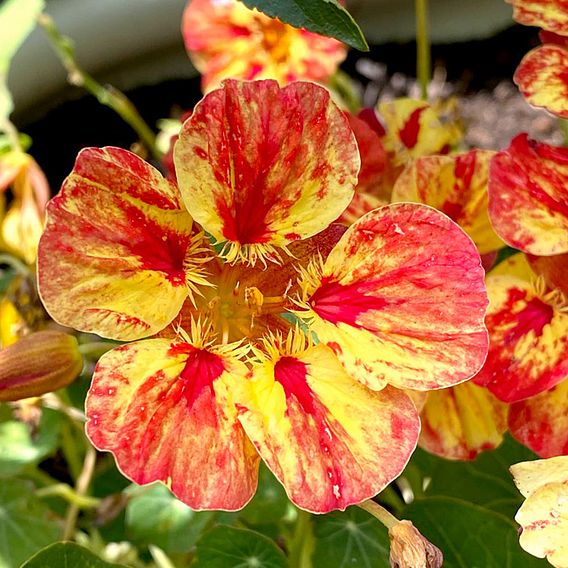 These stunning colour changing flowers are perfect for putting on a show in any garden. Each flower will mature from a vibrant yellow to a deep scarlet – changing colour and pattern as they do. With a deep green foliage, these bright flowers contrast nicely as they are held above. Not only do these plants put on a great show, but the leaves, flowers and seed pods are also edible, with a peppery flavour like rocket. These compact Nasturtiums are ideal for baskets and containers without taking over. (Height 30-35cm, width 20cm)
Zinnia Seeds – Cherry Profusion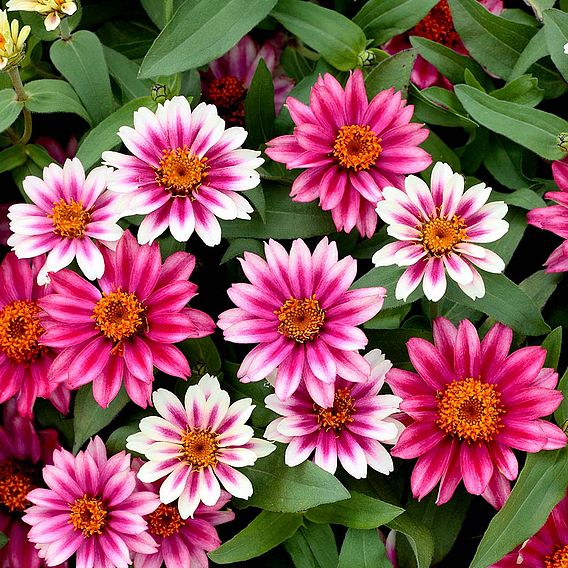 This Zinnia is excellent for a number of reasons, but it is much loved for its resistance to disease and uniformity. This phenomenal performing plant thrives in most gardens and containers and has an undisputed reputation for almost being maintenance-free! The blooms of 'Cherry Profusion' flower for months and it doesn't even require any deadheading.
Plants are well branched and smothered in cherry coloured and rose/white bi-coloured flower heads. It is fair to suggest that this Zinnia is a real breakthrough in the gardening world, as it's an excellent cross between Zinnia Elegans and Zinnia Angustifolia which gives the best mix of both species; incredible disease resistance and drought, heat and humidity tolerance. No wonder this variety is a double award winner for its attractive appearance and outstanding garden performance (AAS and Fleuroselect)! Height 45cm, width 60cm.
Courgette Seeds – British Summertime F1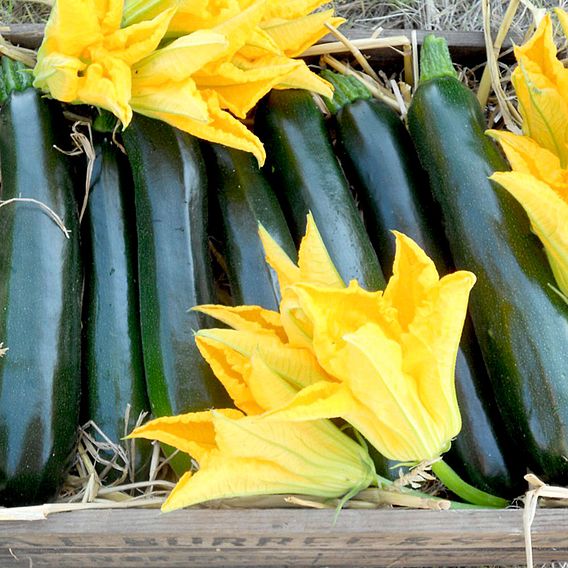 British Summertime is the British bred courgette that will yield an abundance of fruit even in cold weather conditions. British bred and perfect to grow in a British Summer (dull and wet!) One of the earliest fruiting courgettes. The plant habit is an exceptionally open bush which improves air circulation, reducing the incidence of disease and fruit rot, allowing for the rapid picking of top-quality dark green fruit. Spine-free, so no scratched hands when you harvest. Sow April-June, plant June-Aug, Harvest July-Oct.
Broccoli (Stem) Seeds – Hirzia F1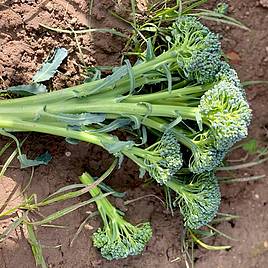 Why wait until spring for sprouting broccoli? Hirzia will crop from July and produce the main head like regular broccoli, which then splits into spears! Hirzia F1 will provide smaller, compact plants 40-50cm. Dark green after cooking, excellent taste, perfect for using raw with dips and salads. Sow March-June, Harvest Late July-Oct.
Carrot Seeds – Ibiza F1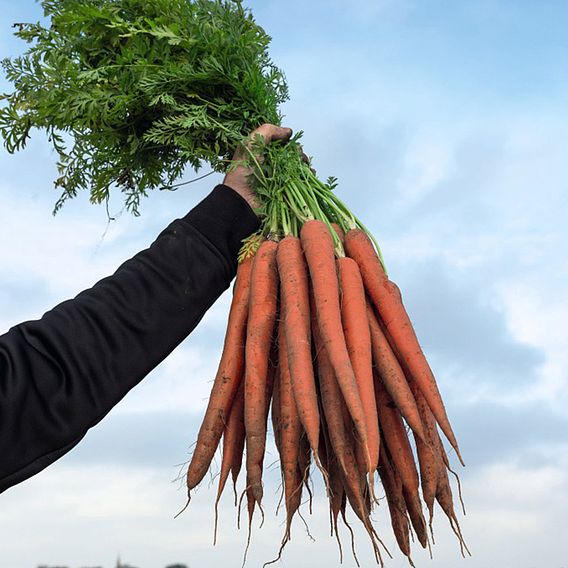 Ibiza F1, offers the quality and taste of a Nantes, with the shape of an Imperator. Incredibly sweet, perfect for snacking, has better colour and taste than 'SugarSnax 54'.
30cm long, tapered, smooth roots with 3-4cm wide shoulders and very dark orange colour. Look great in raised beds and borders. Sow March-June, Harvest June-Oct.
To view all the new flower seeds at Dobies click here
To view all the new veg seeds at Dobies click here
Mark Snelling
All images and descriptions copyright Dobies
If you have enjoyed reading our blog post then why not fill in the form provided to allow us to send you our blog posts and newsletters by email.