Peonies have long been a great favourite of mine, and I am familiar with many varieties.  However I was quite taken aback to see this stunning new form which I believe may be one of the best herbaceous varieties. Below I have listed some of it's many endearing attributes:-
A very long lived, perennial garden plant that will provide it's show-stopping blooms every year for many years to come.
Easy to care for.
A colour changing variety.  Bowl-shaped blooms open coral pink and change to apricot and soft yellow.  On a mature plant, all of the colours are displayed on the plant at once!
Winner of the American Peony Society's Gold Medal.
 As well as being perfect for the cottage garden border and a wonderful companion to Tulips which flower around the same time in May, they make a wonderful cut flower which are often featured in the most sumptuous floral displays.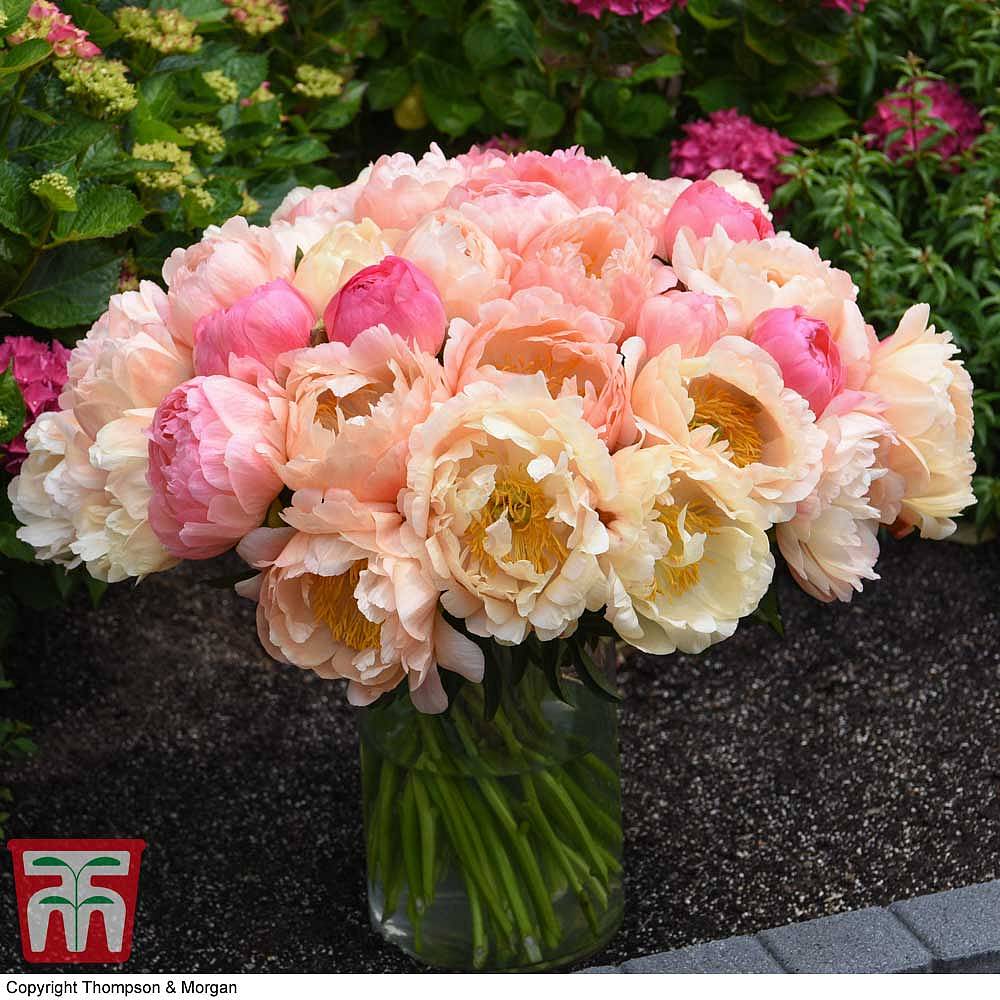 These hardy plants thrive in sun or semi shade in well drained soil. Never plant peonies too deep as this can stop them from flowering.  They should only be planted slightly below the soil surface. Water well until established, but generally Peonies are happy left undisturbed.  The eventual height will be around 80cm (31in) and the spread will be around 55cm (21in). Once left to mature, these plants can produce a multitude of gorgeous blooms and will be your pride and joy.
To view buying options at Thompson & Morgan click here
Mark Snelling
All images copyright Thompson & Morgan
If you have enjoyed reading our blog post then why not fill in the form provided to allow us to send you our blog posts and newsletters by email.