Viola Bunny Ears is a great favourite of mine and a real character of a plant!  The unusually long 'rabbit ear' petals sit atop the cheeky pansy faces and the blooms dance in the breeze. These delightful plants are a new take on the cottage garden favourite. They are great in containers and hanging baskets as well as borders and rockeries or even cracks in walls and paving. The plants form a cushion with a height and spread of around 20cm (8in). Although the flowers are smaller than pansies, they are plentiful and provide plenty of colour. They are very hardy and easy to grow.
Plugs should be potted on into small pots and grown on in a greenhouse, conservatory or on a windowsill before transplanting to their final place.  Plugs should be kept on the dry side until they are fully rooted into their pots. Acclimatise the plants for a short period to their outdoor conditions before planting out in sun or semi-shade. When outdoors the plants should be watered regularly, but do not allow the plants to become too sodden as if it freezes the roots can become damaged.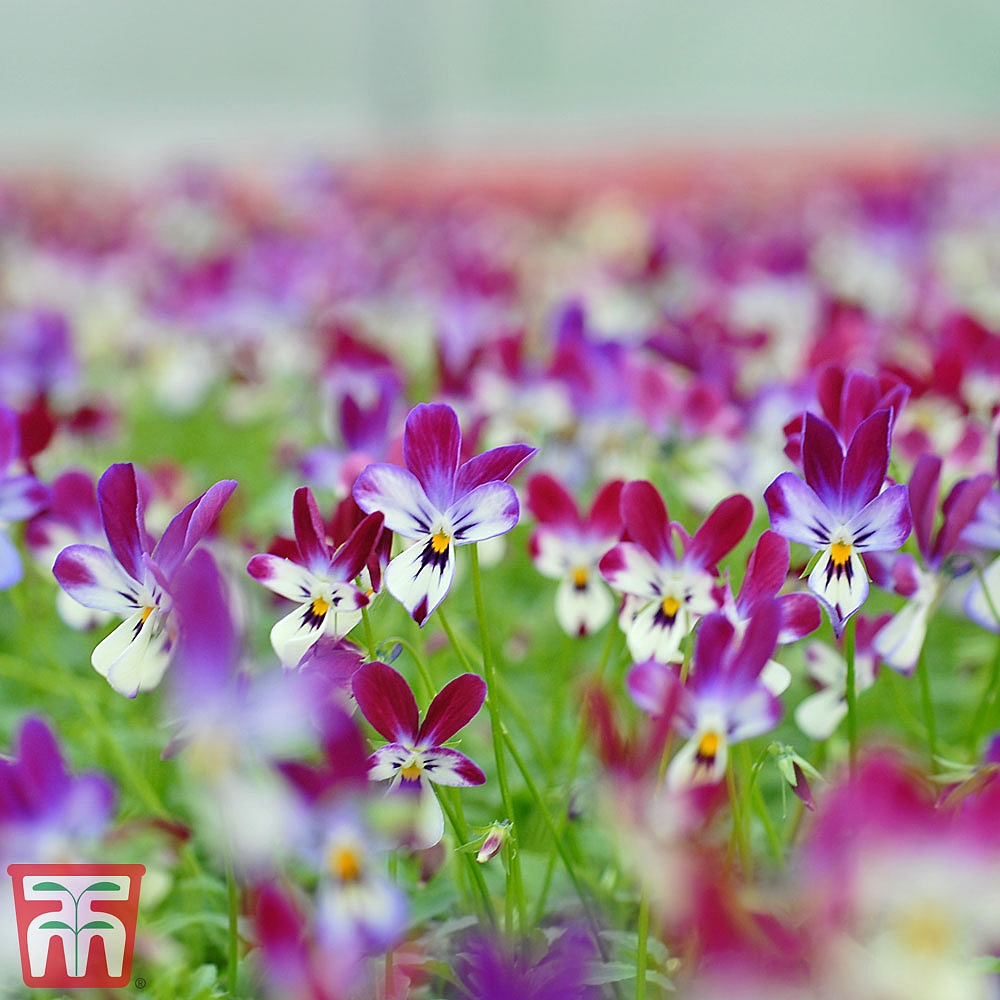 The flowers, as well as being beautiful, are edible and can be used in salads or to decorate cakes and biscuits. I thoroughly recommend this gorgeous little plant for your displays this autumn through to spring when it mixes well with spring bulbs.
To view this plant at Thompson & Morgan click here
Mark Snelling
All images copyright Thompson & Morgan