Each year a rose is awarded Rose of the Year. The Award is given by Roses U.K. after rigorous testing in diverse locations throughout Britain.  Trials assess the plant for two years.  Trial categories include flower and form, colour and novelty, fragrance, plant health and easy maintenance.
Revered German rose breeder Kordes have really come up trumps with this stunning new Rose Meteor, which has so deservedly achieved the accolade of Rose Of The Year 2024. The following are some of the outstanding attributes that led to the award:-
It is a Floribunda rose and so it has many blooms.
The double flowers produce a delightful light fragrance.
The colour of the vibrant brassy-yellow, flushed coppery-red blooms is said to intensify in sunlight.
Repeat-flowering throughout the season.
Excellent disease resistance.
Glossy dark green leaves.
Bushy growth and an erect, upright habit.
With an approximate height of 0.7m (2ft 3in) and a spread of 0.4m (1ft 4in) it flourishes in containers as well as borders.
Easy to care for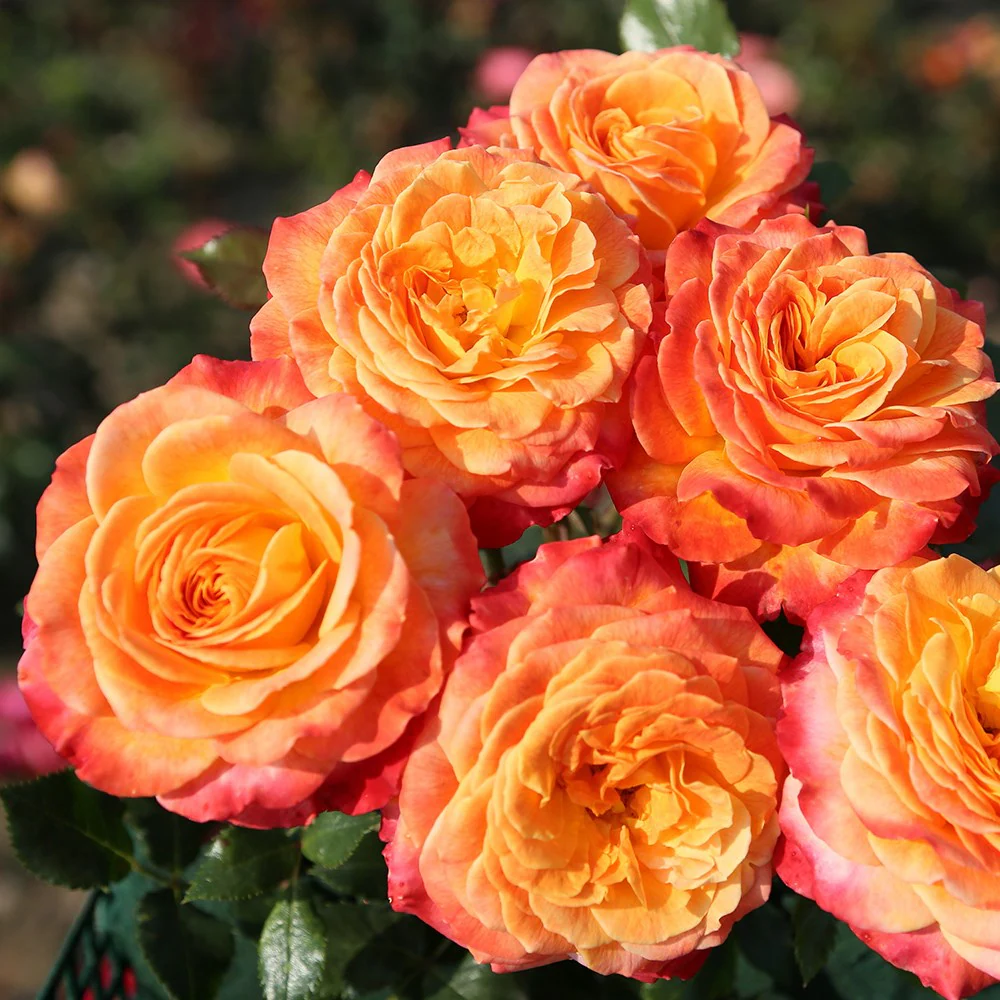 This modern breeding is deserved of a place in any garden and maybe you might have the perfect spot for it on your plot.
Mark Snelling
All images copyright Crocus
If you have enjoyed reading our blog post then why not fill in the form provided to allow us to send you our blog posts and newsletters by email. For all major gardening products, visit our shop from the menu above.