Whether you are an avid seasoned gardener or a novice there is always new things to be learnt and events to be enjoyed. Here we bring you a range of courses and events arranged by the renowned TV presenter and garden and food writer Sarah Raven. From cut flower gardening to vegetable gardening, and natural pest control to Dahlia days, there is something for everyone to enjoy. They are based not only at Sarah's own garden Perch Hill in East Sussex, but also in other venues throughout the UK.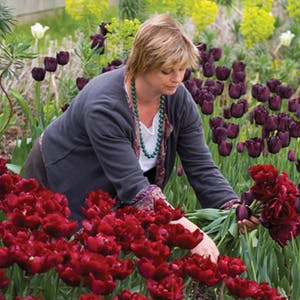 Sarah Raven's expertise and passion for gardening is behind all the courses and events she sells, whether hosted by her or one of her expert associates. Therefore they are something we at Gardenforpleasure.co.uk can recommend with confidence. Click on the link below to view details and pricing of any of the courses and events on Sarah's own website.

To view all the courses and events available from Sarah Raven's website
Whichever course or event suits you, book as soon as possible to avoid disappointment and enjoy these wonderful opportunities.
All images copyright Sarah Raven