Many of the new season's seed ranges are available online now or in the coming weeks.  If you are anything like me you will derive great pleasure from trawling through the new seed selections and, with bated breath, you will be eager to discover the latest breeding in flowers for your summer displays and fruit and vegetables for your cherished plot. To some it may seem an age away before our windowsills and greenhouses are chock full of seed trays and we are eagerly anticipating germination.  However, autumn and winter are times when we do not always have the weather to get out into the garden and so can spend some time planning our borders, containers and vegetable plots for the next season.  Believe me, if you are not doing it you can be assured other gardeners will be, and you may be missing out on the best varieties.  Some seeds may be in short supply, so do not be pipped to the post.
Highlights for me include:-
Poppy Seeds – Amazing Grey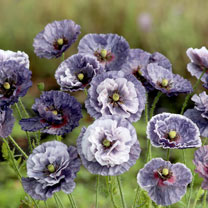 Suttons say:-
Poppy 'Amazing Grey' is an absolute game changer! Forget traditional red poppies, the Poppy 'Amazing Grey' produces beautiful grey/blue flowers that look absolutely stunning. The single and semi-double flowers produced look perfect decorating your flower beds and flower borders.
The Poppy 'Amazing Grey' will fill your containers and patio pot displays with silver flowers that will shimmer in the light. These vigorous and free flowering plants truly look spectacular wherever you plant them! After these magnificent plants have flowered, they can be left to self-seed or feed the birds through autumn and winter time. Growing to a height of 51–60cm (20–24″); spread 21–30cm (8–12″), the Poppy 'Amazing Grey' is a must have, unique looking plant this season.
Cosmos Seeds – Tip Top Picotee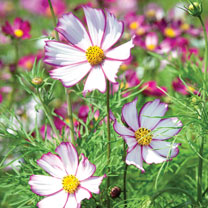 Suttons say:-
The Cosmos Seeds – Tip Top Picotee is a fantastic variety of Cosmos, a gardeners' favourite! This particular Cosmos is one of the tallest varieties we sell and it is certainly one of the prettiest! Producing astonishing pure white flowers with delicate pink/purple petal tips, these flowers will most definitely stand out in flower beds and flower borders all season long.
These vibrant, yet elegant flowers will certainly decorate your patio flower displays too, and being taller than most other flower varieties, they will tower above them demanding attention. Each plant produced by these Cosmos seeds will produce dozens of flowers, meaning you will have a profusion of pretty flowers in no time. Growing to a height of 120cm, these daisy-like flowers are perfect to freshen up your garden flower displays.
Rudbeckia Seeds – Chim Chiminee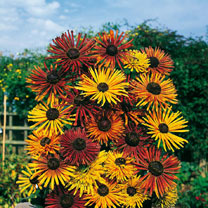 Suttons say:-
The Rudbeckia Seeds – Chim Chiminee is a fantastic variety with the most amazing, uniquely 'bristled' petals give these stunning flowers a chimney brush resemblance. As Mary Poppins would say, these flowers are truly "supercalifragilisticexpialidocious!". Plant them in your container flower displays to add a real splash of colour to your patio pots.
Producing blooms in an array of autumnal orange, yellow, mocha and chocolate, perfect for decorating your flower beds and flower borders this season. These plants have a real flower power and continue to bloom right through to late autumn. Growing to a stunning 60cm tall, the Rudbeckia Seeds – Chim Chiminee look amazing in container flower displays and patio pots dotted around your garden.
Tomato (Organic) Seeds – Reisetomate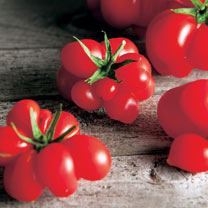 Suttons say:-
The Tomato Reisetomate is a spectacular variety of tomato that is rare and rather unique. Producing an unusual shaped fruit the Tomato Reisetomate actually produces several cherry sized- tomatoes that fuse together to create one large fruit! Not commonly sold in supermarkets, you can enjoy a great variety not widely shopped.
Also known as the 'Traveller' or 'Voyager' tomato people used to carry them around in their pockets! They'd peel off a piece as a snack without damaging the rest of the cluster or spilling any juice. A great tomato taste with a tanginess that also works beautifully with cheese and basil. This cordon variety is best suited to growing in a greenhouse. Harvest the Tomato Reisetomate late July- October.
Wild Blueberry Seeds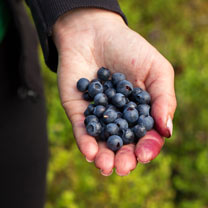 Suttons say:-
The Wild Blueberry is a stunning variety that is also known as the Bilberry or European blueberry. Wild Blueberry seeds will produce small, 30cm perennial fruit bushes. These blueberry bushes are great to grow in containers or on a window box due to their smaller size and acid soil loving nature. Making them great for small space gardening, they are also slow-growing and self-fertile.
Harvesting from August through to September, blueberry fruits can be used the same as regular blueberries for jams, fresh juice, and pies. Usually darker than American blueberries, the Wild Blueberry is pink-purple inside, whereas American blueberries are usually light cream/green, however, they taste the same!
Forage for wild blueberries from your very own doorstep or windowsill with this must-have variety for any keen gardener.
To view all the new flower seed varieties at Suttons click here
To view all the new fruit and veg seeds at Suttons click here
Mark Snelling
Images copyright Suttons
If you have enjoyed reading our blog post then why not fill in the form provided to allow us to send you our blog posts and newsletters by email.