Hellebores are my personal favourite of the winter flowering plants.  From December through to the end of March their blooms provide welcome relief from the winter dullness before the spring bulbs begin to show their heads above the cold soil.  The early bees use them as a precious source of nectar. Their charming flowers rival many of those which reap the benefits of the summer's warmest days, let alone the winter's chilliest.  Needless to say they are extremely hardy and robust and, being perennial, they provide many years of repeated delight in our gardens.
Here I wish to introduce you to the Harvington Hellebores®.  Helleborus × hybridus Harvington double lilac spotted is the stunning hybrid pictured at the top of the article. The nursery where these marvellous hybrids were bred was founded in 1985 by Hugh and Liz Nunn in a traditional English market garden area in the village of Harvington in the Vale of Evesham. Over the course of thirty years the nursery grew from a single nursery bed to over two acres in size. Hugh and Liz retired in 2015 but the business continues to thrive with their daughter Penny Dawson at the helm.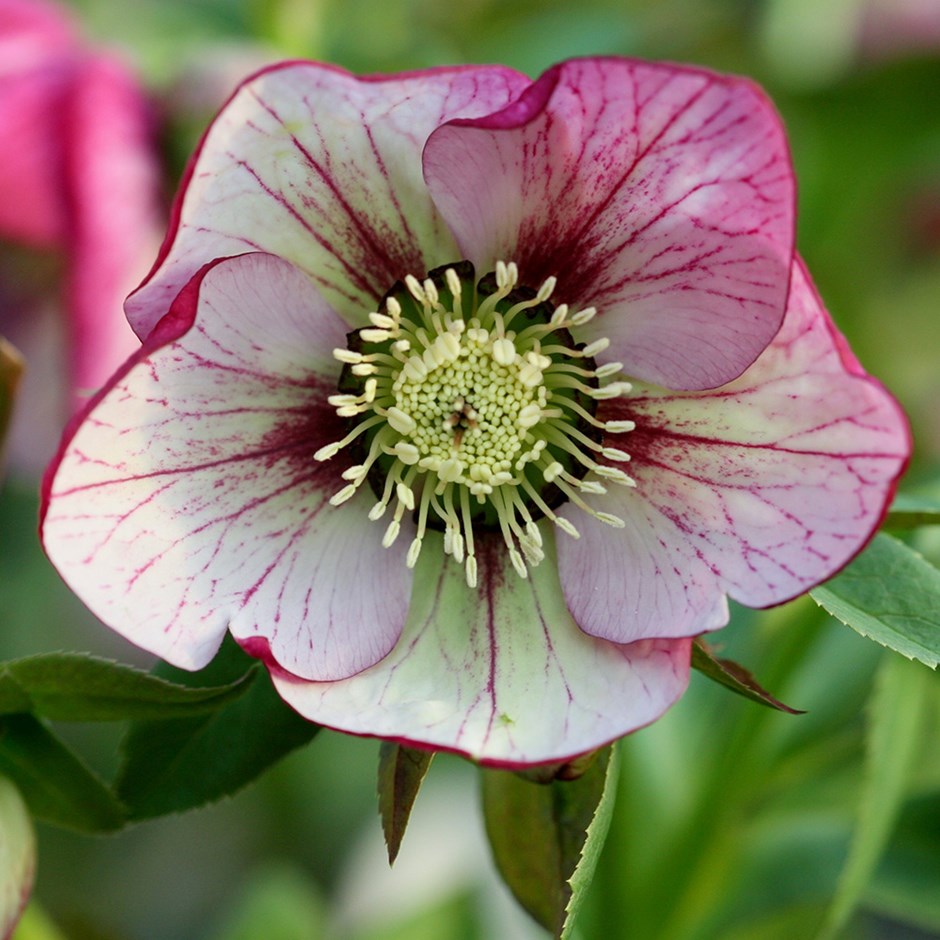 Helleborus × hybridus Harvington picotee
Harvington Hellebores® are known for their beautiful large flowers throughout the winter, their clarity of flower colour, their dark green glossy evergreen foliage, their vigour and frost hardiness and ease of cultivation. Harvington Hellebores® are bred from the family's own breeding lines. Single and double flowering Helleborus x hybridus include an ever-increasing range of beautiful forms and colours. Forms of the earlier flowering Christmas rose are also offered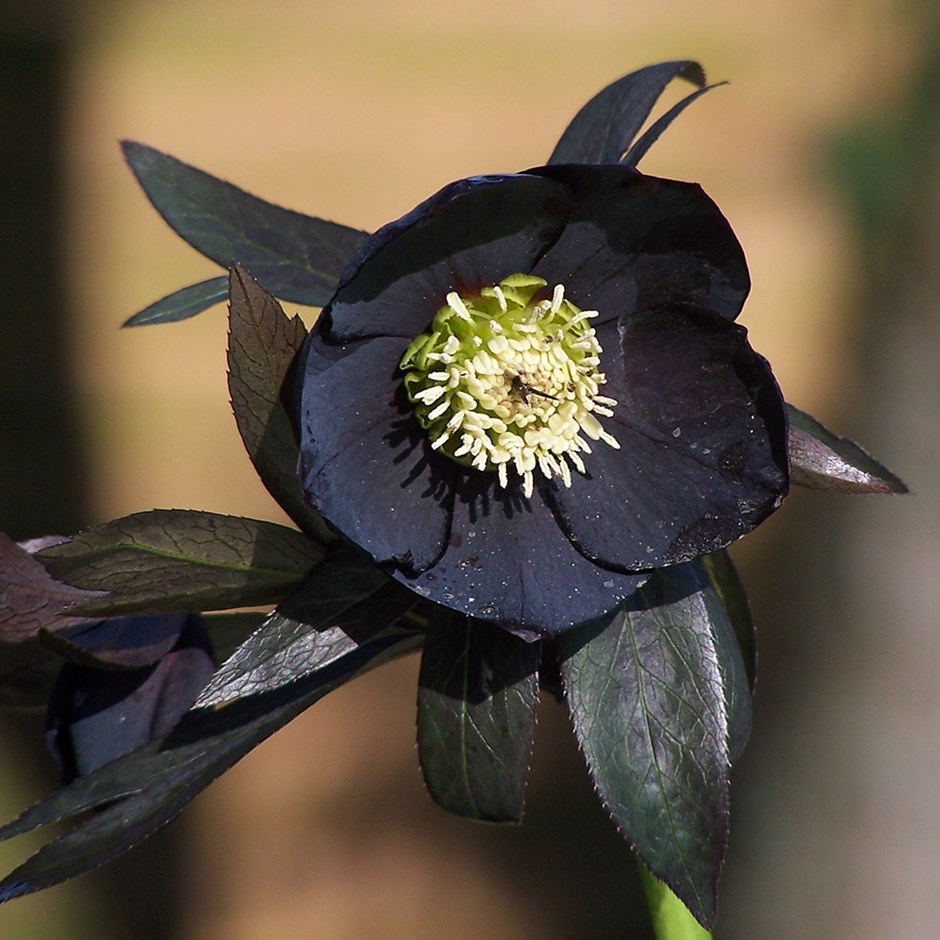 Helleborus × hybridus Harvington Black
Hellebores are best planted in dappled shade in damp but well drained soil. They should not be allowed to dry out in the first year after planting. Once established they are deep rooting and survive droughts with impunity. They are hungry plants and respond well to being planted with compost or well-rotted manure. This can also be applied as mulch around established plants in the Spring. If compost or manure is not available, any balanced granular or liquid feed will encourage vigour during the growing season.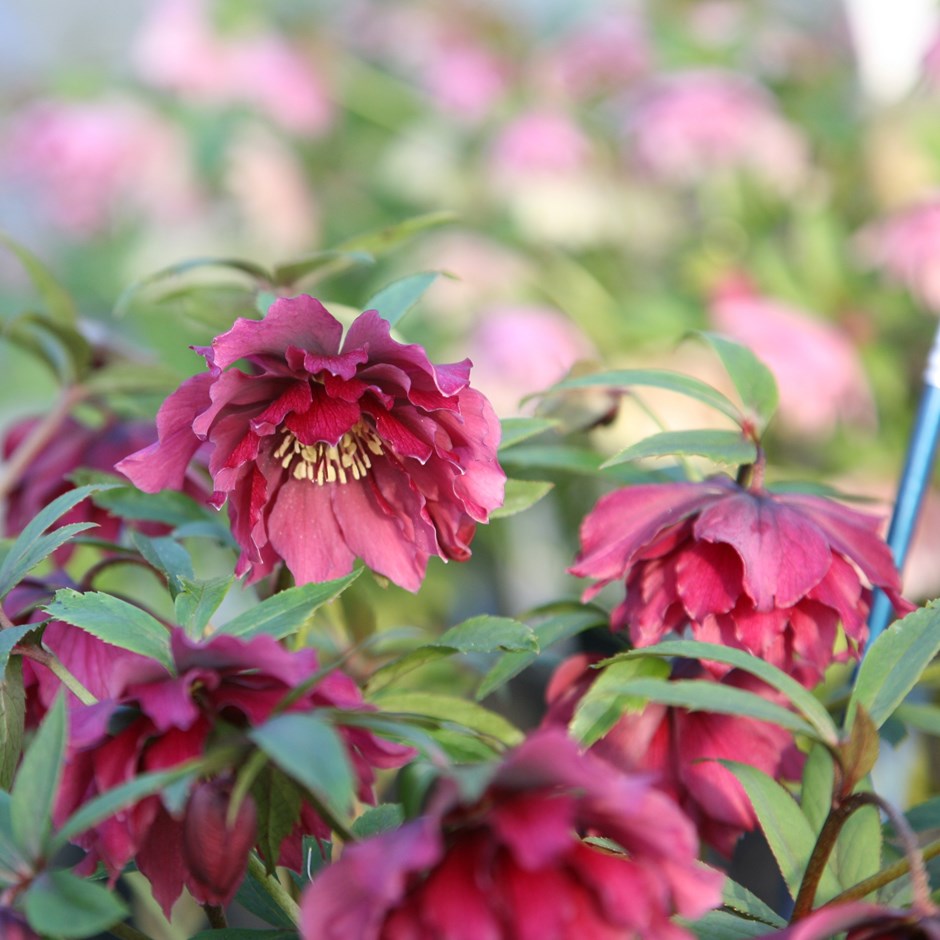 Helleborus × hybridus Harvington double red
Many of the wonderful Harvington Hellebores® are available to purchase from Crocus.
To view the selection available click here
I recommend these delicious hybrids wholeheartedly and hope some of you will get immense enjoyment from them in your gardens.
Mark Snelling
If you have enjoyed reading our blog post then why not fill in the form provided to allow us to send you our blog posts and newsletters by email.
All images copyright Crocus