Gerberas, sometimes known as Barberton Daisies or Transvaal Daisies, have always been an attractive plant, but in the past they have been best grown in a warm greenhouse.  That is until the Garvinea series of Gerberas were bred and came to the market.  Garvineas have proven to be hardy plants in UK conditions. They are also perennial and will return every spring.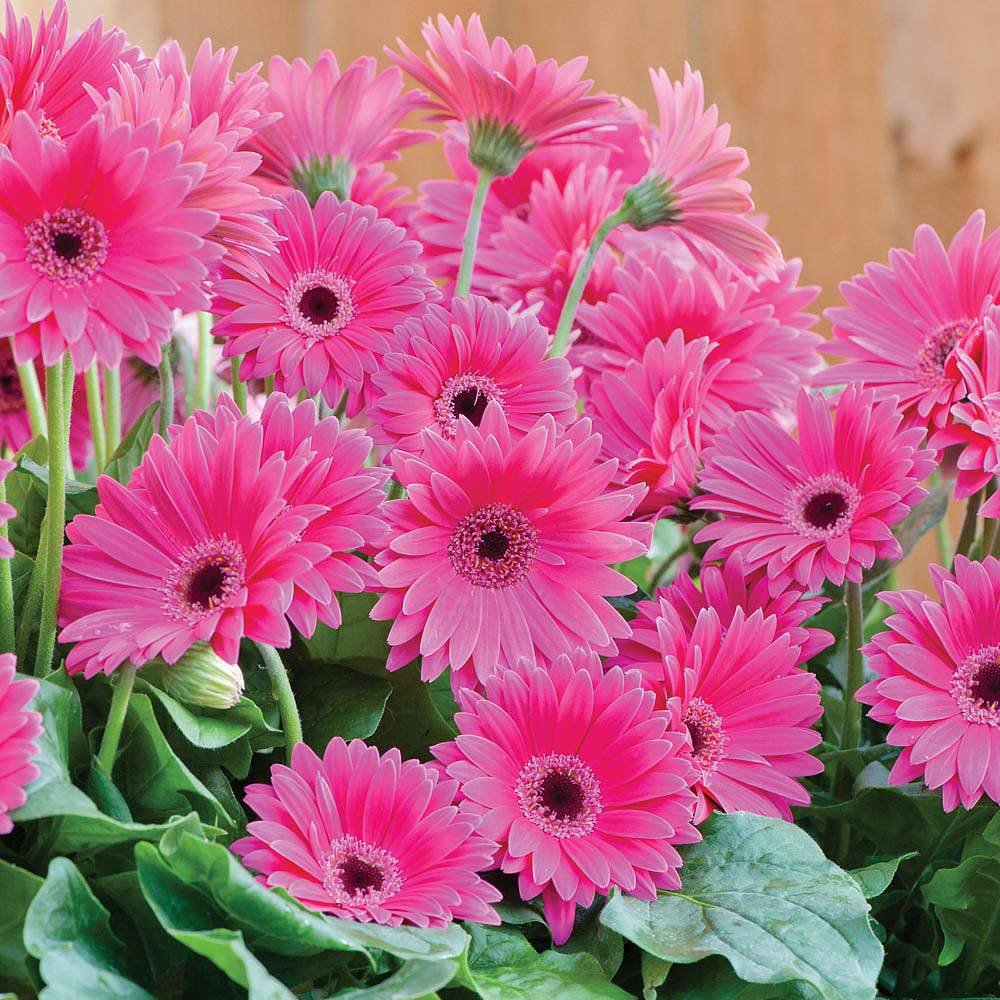 Gerbera Garvinea Sweet Dreams
Garvineas bloom profusely from late spring through to autumn providing a bright and stunning display.  In 2014 they won themselves the prestigious and sought after award of third place in the RHS Chelsea Flower Show Plant Of The Year Competition.
The series of plants featured here are the Garvinea Sweet Series which are an improved strain of the original Garvineas.  They produce large blooms on stiff, leafless stems so they are less prone to flopping.  They also make ideal plants for the cutting garden and those of you who love to have a vase of flowers in the house.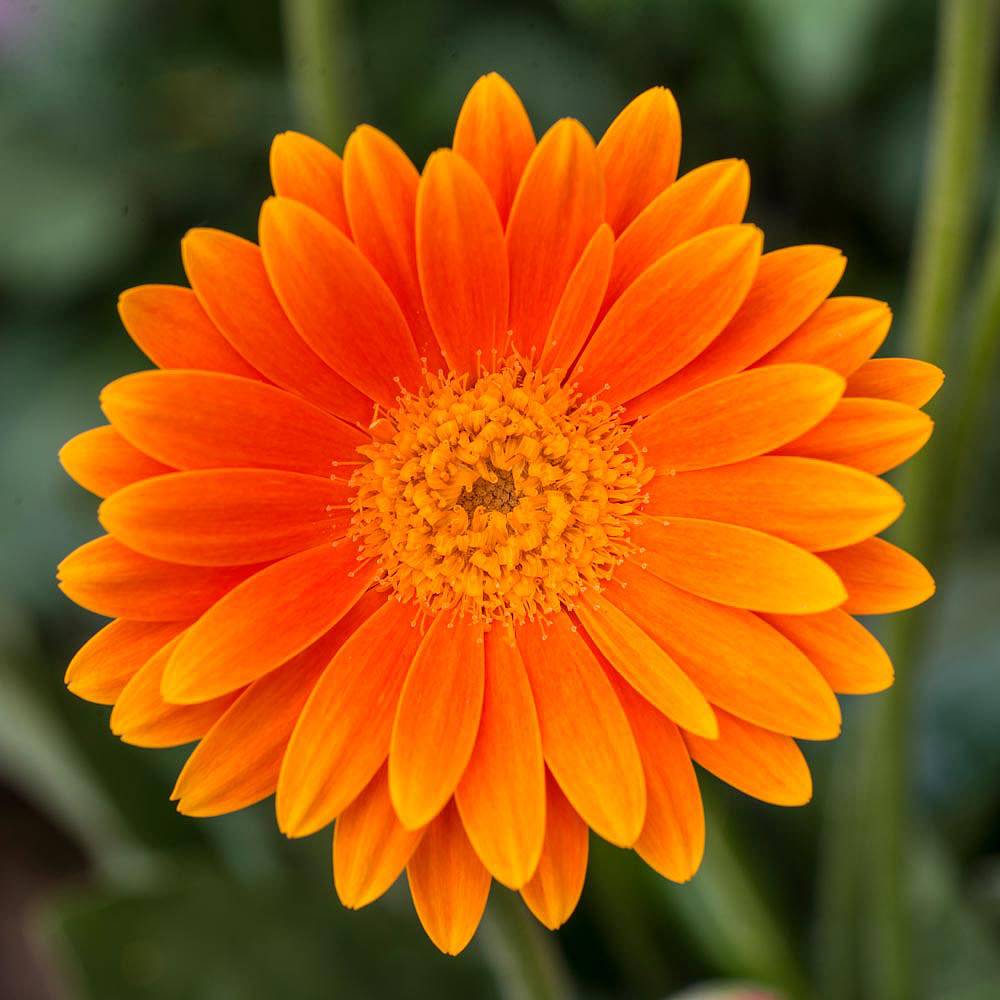 Gerbera Garvinea Sweet Glow
They also make perfect patio plants for containers where they provide a constant, summer long display of striking blooms that will make the neighbours green with envy.
Additionally the Garvineas give bright patches of colour to the perennial border and cottage garden style, reaching a height and spread of around 40cm (16ins).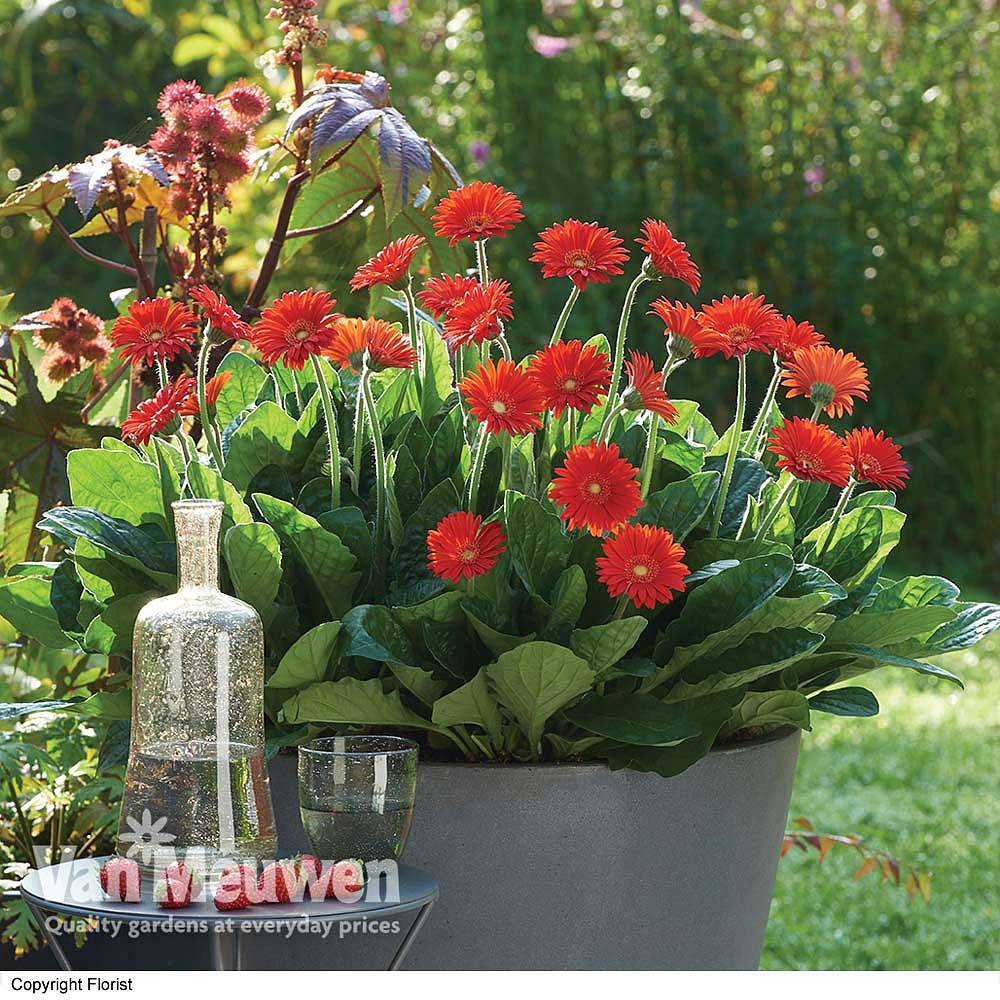 Gerbera Garvinea Sweet Love
The plants are usually delivered as established plants in 7cm pots, but it is still wise to pot them on and grow on in frost free conditions before planting outdoors when the risk of frost has passed. Although hardy they are best acclimatised to harsher conditions by hardening off for a week or so by placing outside during warmer days and protecting them from frost in the colder nights.  Once hardened off they are then hardy in most UK conditions.
It is recommended that, if planted in patio containers, you use a loam based compost such as John Innes No2.  In borders the soil should be well drained and fertile and the position should be sunny and sheltered.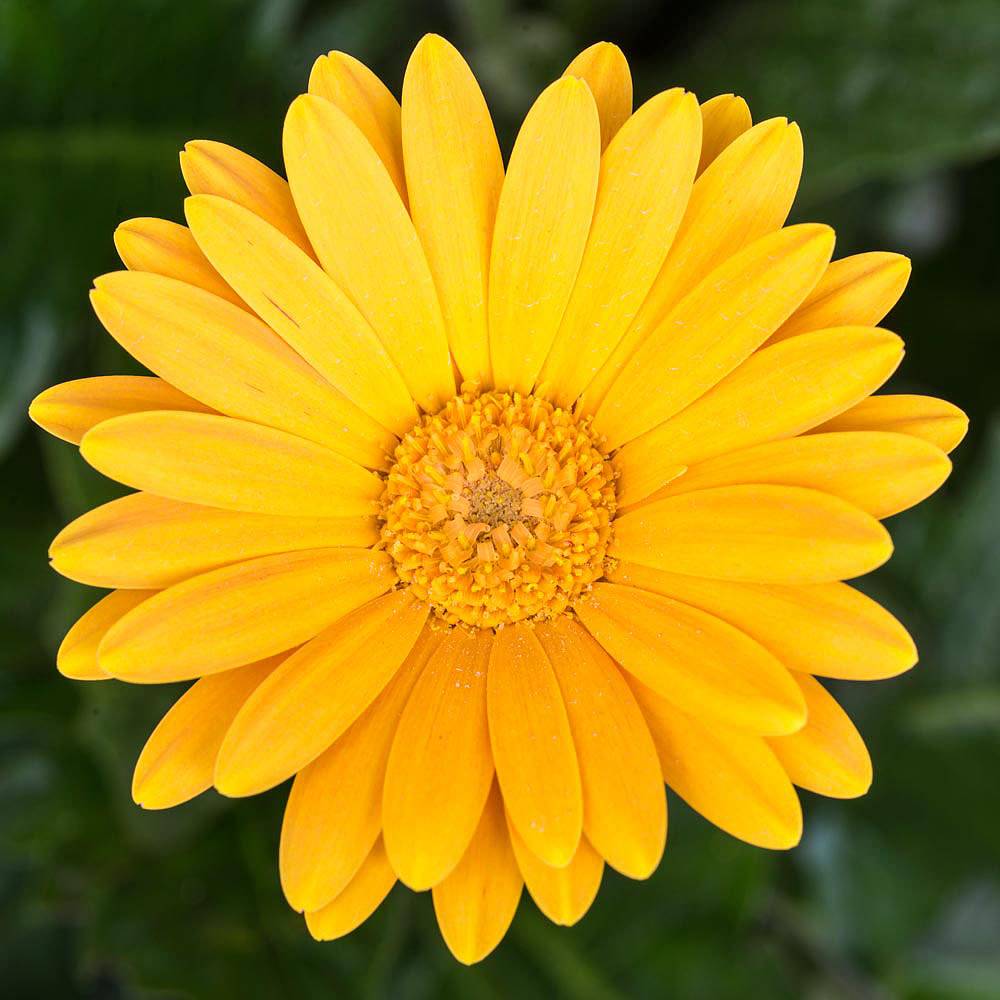 Gerbera Garvinea Sweet Honey
Although drought tolerant, regular watering and feeding throughout the growing season is ideal. If you live in a particularly cold and wet area of the UK it may be advisable to offer a little winter protection by either growing the plants in containers that can be moved into winter shelter, or protecting with fleece or winter mulch.
Other than that, simply sit back and enjoy a summer blaze of colour in your gardens.
To view the Garvinea Sweet Series Collection at Van Meuwen click here
To view Gerbera Garvinea Sweet Love at Van Meuwen click here
To view Gerbera Garvinea Sweet Glow at Van Meuwen click here
To view Gerbera Garvinea Sweet Honey at Van Meuwen click here
To view Gerbera Garvinea Sweet Dreams at Van Meuwen click here
Mark Snelling
All images copyright Van Meuwen.