Hydrangea hybrid Runaway Bride® 'Snow White'  is fantastic new breeding, hence it achieved the prestigious accolade of Plant of the Year 2018 at RHS Chelsea Flower Show 2018.  It is an extremely floriferous and vigorous Hydrangea.  Many of the Hydrangeas you see for sale produce only one bloom on the end of each branch, but Hydrangea hybrid Runaway Bride® 'Snow White' flowers from the lateral buds along the length of each stem. The result of this unique trait is you can expect up to 6 large blooms on every branch to create an outstanding display.
The lacecap white flowers are later flushed with pale pink, and they appear from late spring or early summer and go on well into the autumn. The stems are gently trailing so it has been categorised as a Garland Hydrangea.  It has a neat and compact habit, making it suitable for both beds and borders and patio containers.  The eventual height is up to 120cm (47in) and a spread of up to 120cm (47in).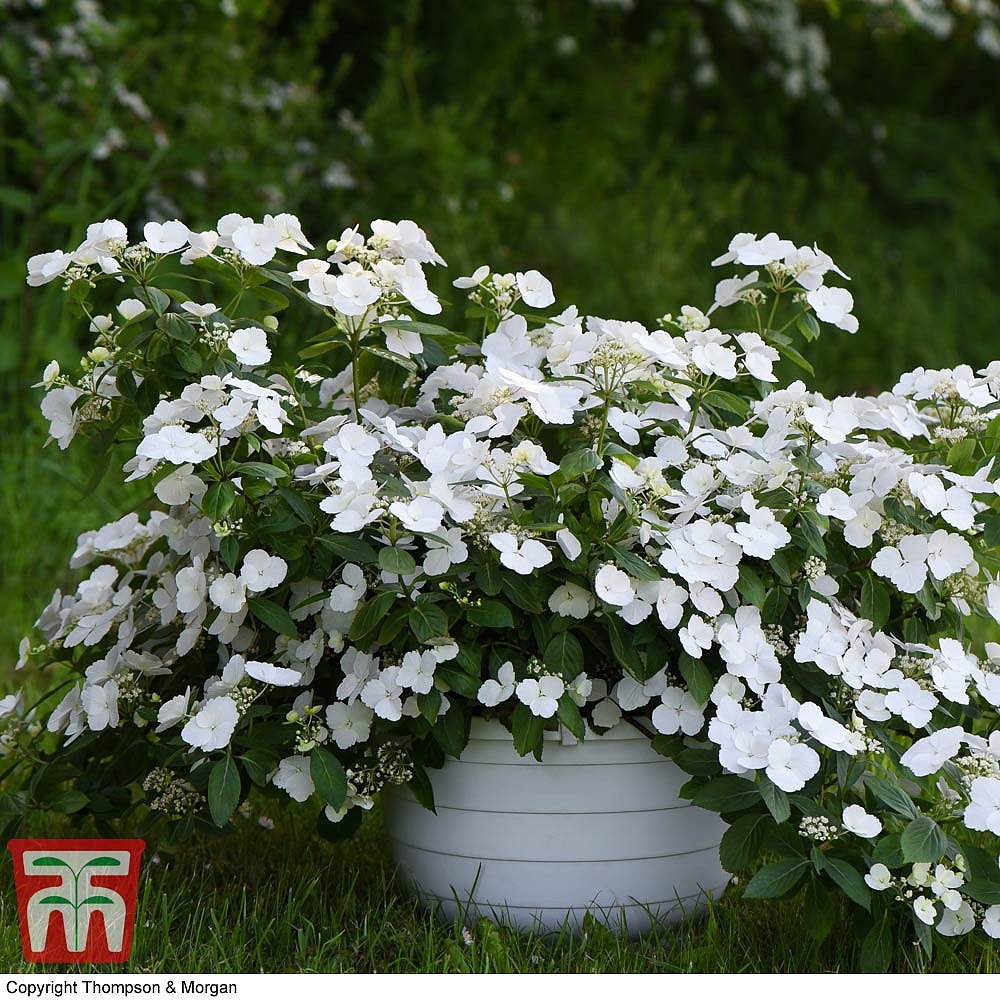 Paul Masters, Head of Horticulture at Thompson & Morgan, comments:-
Hydrangea hybrid Runaway Bride® 'Snow White' is a truly spectacular plant – I've never seen so many flowers on a hydrangea! To see six blooms on each branch is unheard of. It really is incredible!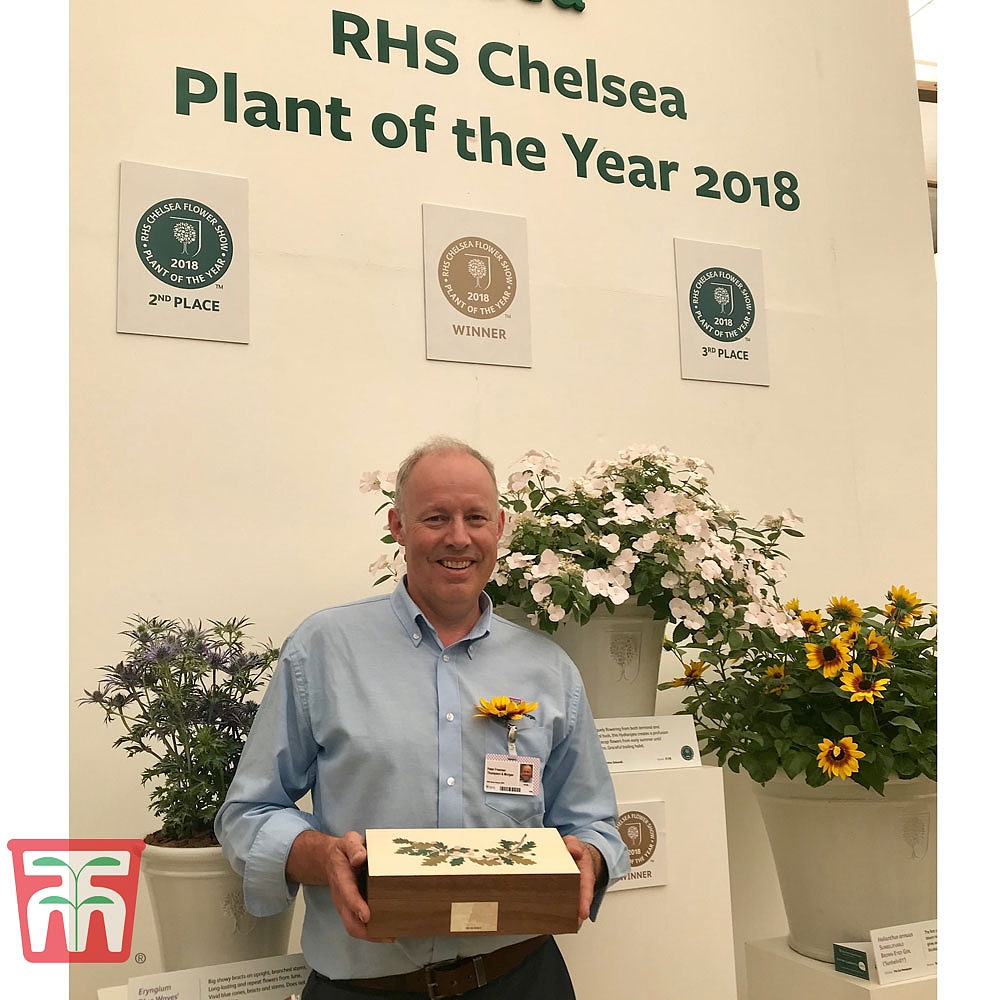 Hydrangea hybrid Runaway Bride® 'Snow White' is easy to care for and hardy. Hydrangeas prefers a position in shade or semi-shade, with shelter from cold, drying winds. Grow hydrangea plants in any rich fertile, moist soil. Improve the soil prior to planting by adding  plenty of well rotted manure or garden compost, ensuring that it is mixed in thoroughly and deeply. Alternatively, plant Hydrangea Runaway Bride in a patio container using a quality compost.  I would recommend John Innes number three for plants to be left in their container for more than a year. Leave the faded hydrangea flower heads in place until the new buds swell in spring to protect the delicate buds from frost damage. Prune the old stems after flowering, leaving the new growth in situ, as this Hydrangea flowers on new growth unlike most others.
Caution: All parts of hydrangea will upset the stomach if eaten. The foliage may also aggravate skin allergies.
To view buying options at Thompson & Morgan click here
Mark Snelling.
If you have enjoyed reading our blog post then why not fill in the form provided to allow us to send you our blog posts and newsletters by email.