This strange curiosity is still a thing of great beauty to me.  Ferraria Crispa's exotic appearance is not deceiving as it is not hardy in our U.K winters and is therefore best grown in a pot to be moved to more favourable conditions.  From the small corms arise fleshy, sword-like leaves in early summer, closely followed by fascinating spotted and ruffled, fragrant blooms on 40cm stems.
This rare member of the Iris family is best started off in a frost-free, warm conservatory or greenhouse in a sunny spot to help form flower buds.  A free draining compost should be used, so the addition of sand or grit may be necessary. The pot can be moved outside after all risk of serious frost has passed.  In the dormant months after flowering, the corms can either be lifted for later replanting or left dry in the pot until the following season.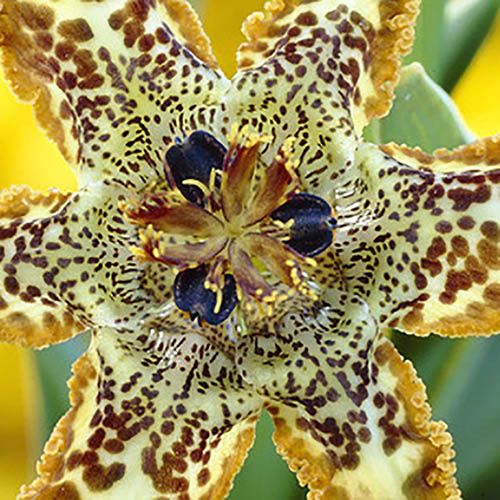 The corms will multiply readily and can therefore be divided to give to friends and neighbours who are bound to enquire as to the identity of this tropical looking marvel, making a sure-fire talking point.
Mark Snelling
All images copyright YouGarden
If you have enjoyed reading our blog post then why not fill in the form provided to allow us to send you our blog posts and newsletters by email. For all major gardening products, visit our shop from the menu above.