Peonies are one of my favourite flowers for the herbaceous or mixed border, but they also make a sumptuous cut flower.  The opulent blooms, available in a stunning array of colours and forms,  are all the rage in high class bouquets and the wedding flowers of the rich and famous, as well as making a beautiful display in the vase.
The only disadvantage of Peonies is the short season in which they are available.  This is often limited to May and June depending on the variety and the weather conditions. However, their perennial nature will ensure decades of yearly blooms are supplied.
Never plant Peonies too deep as this will prevent them from flowering. Allow smaller plants to establish for a year or two before cutting all the blooms. Try to give them a sunny position for best results, and reasonably well drained soil.  They may need staking, especially in more exposed areas.  An alternative is to plant them underneath a grid of strings to support the heavily laden stems.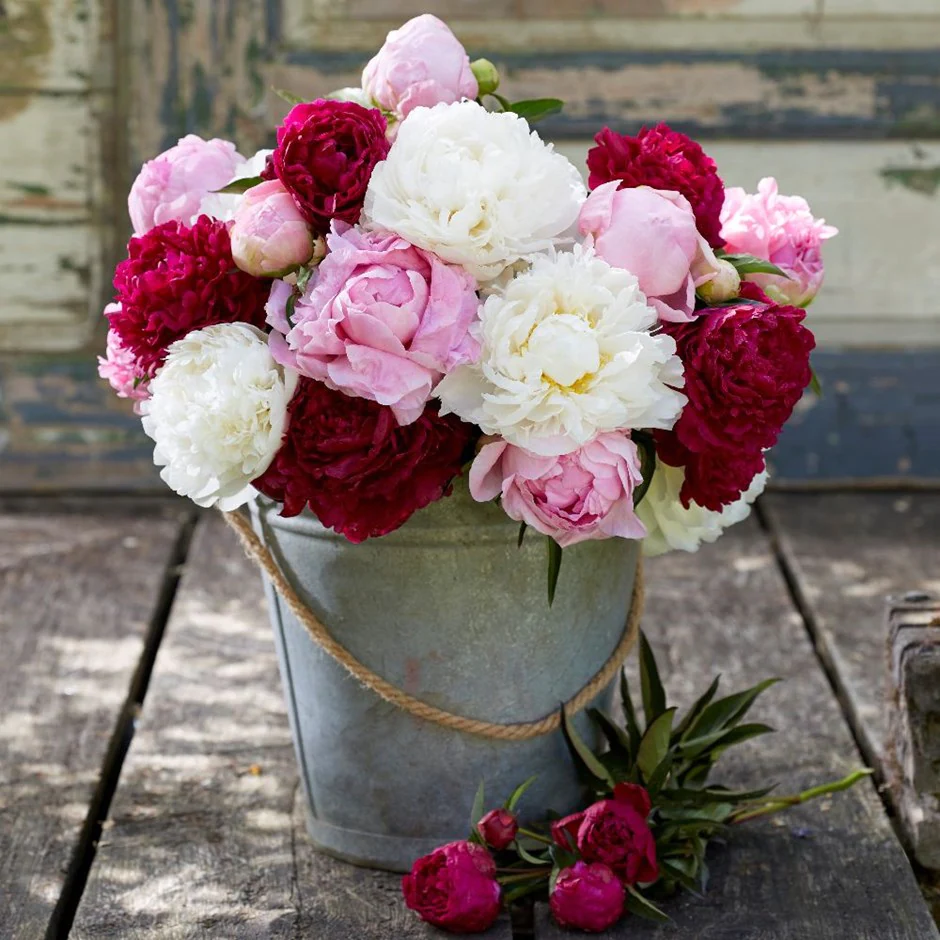 Cut the blooms when they are in bud, or just beginning to unfurl. It is advisable to disinfect the secateurs between cutting each plant to avoid the spread of disease. This should preferably be carried out in the morning, and try not to leave cut stems lying around in hot sun before putting into a bucket or the vase. Remove the lower foliage.   Flowers should last for seven to ten days in a cool room.
Our affiliates at Crocus.co.uk have a gorgeous range of varieties available as bare roots, and have even put together some collections of complimentary colours and forms to take the guess work out of your bouquets.
Related articles :-
Click here to read – Itoh Peonies (Intersectional Peonies)
Click here to read – The Beauty of Herbaceous Paeonias (Peonies)
Click here to read – Plantaholic's Choice – NEW – Peony Coral Sunset
Mark Snelling
All images copyright Crocus
If you have enjoyed reading our blog post then why not fill in the form provided to allow us to send you our blog posts and newsletters by email. For all major gardening products, visit our shop from the menu above.