We all love to see the daffodils heralding the coming of spring, but it's also lovely to have a brand new variety that friends and neighbours have not seen before.  Here we feature a few of the brand new varieties available this year.
Daffodil Sunny Side Up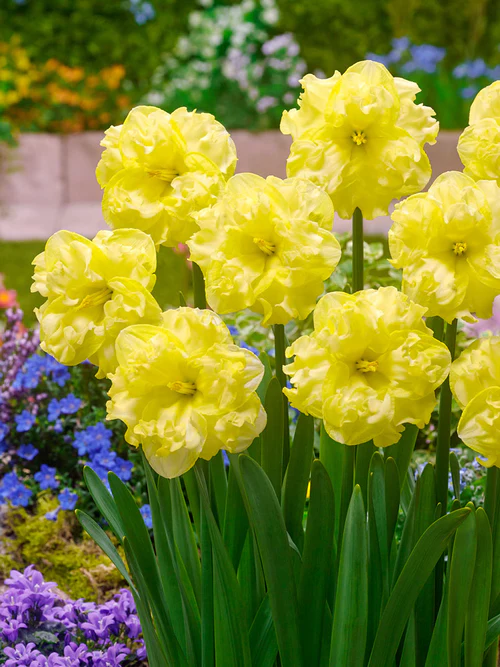 Daffodil Sunny Side Up is a delightfully cheery looking narcissus featuring gorgeously ruffled blooms in shades of light lemon or primrose. An all-round excellent performer that is perfect for beds and borders as well as containers, Daffodil Sunny Side Up is an award-winning narcissus that deserves all the plaudits it receives.
Daffodil Sunny Side Up is an early-blooming variety that creates an especially striking early Springtime display when planted alongside blue hyacinths or muscari. This gorgeous daffodil also can also add a sweet fragrance to its list of attributes.
Daffodil Petit Four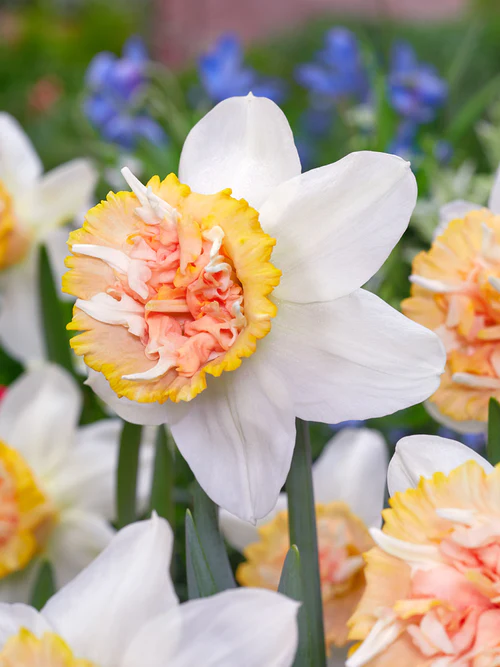 Daffodil Petit Four is an exceptional double narcissus. This gorgeously scented award-winning daffodil features 6 slightly pointed white outer petals that frame a double frilled centre trumpet in shades of apricot and peach, that turns fully pink as the flower matures. Rightfully considered to be one of the finest pink narcissus on the market, the beautifully elegant Daffodil Petit Four makes a stellar cut flower and is ideal for borders and containers, looking especially beautiful when combined with other spring bulbs such as blue hyacinths.
Daffodil Happy Smiles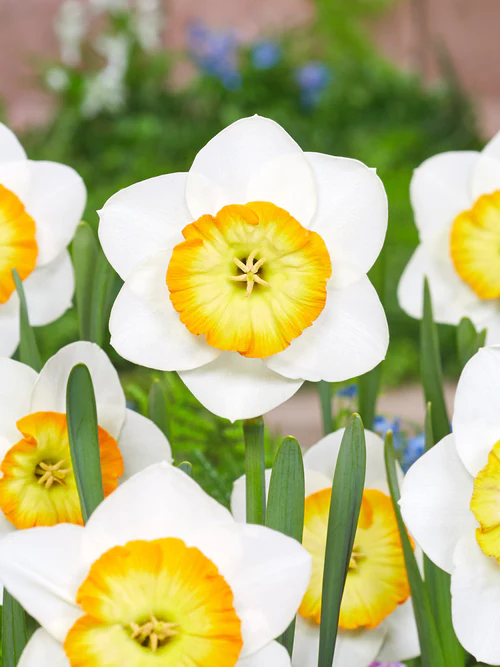 'Daffodil Happy Smiles' is sure to put a smile on your face with its delicate white petals and golden yellow centre. A subtle orange tone surrounds the cupped yellow centre creating a beautiful combination of spring tones. This variety of daffodil will bloom early to mid spring and will flower to a height of 40-45cm.
Snap up these brand new varieties for autumn delivery by clicking on the link below.
All images and descriptions copyright Dutch Grown
If you have enjoyed reading our blog post then why not fill in the form provided to allow us to send you our blog posts and newsletters by email. For all major gardening products, visit our shop from the menu above.