What can I say? What a stunning and unique new patio plant, and what a must have for our gardens this summer! It may seem an age away that we will be enjoying sunny days in our gardens with all our summer plants around us, but think again.  If we don't get our orders in now for plants as exclusive as this, we can easily miss the boat.
Petunia Mystical Midnight Gold is a breeding breakthrough. It's sumptuous, double, rose shaped blooms glisten like stars in the night sky.  It is well branched and compact with a neat and bushy habit.
It is very free-flowering, giving a summer long display to wow the passers by. With a height and spread of 20cm (8in), it is eminently suited to our containers, hanging baskets and window boxes in sun or semi-shade, and also provides a carpet of blooms in our beds and borders. This opulent plant makes a real statement for anyone who loves something new, different, modern and fashionable.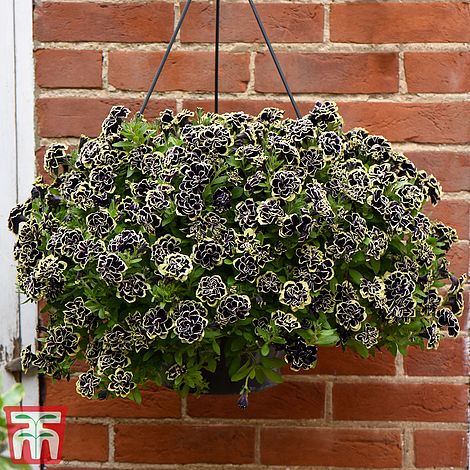 Grow on young plants in warm conditions until all risk of frost is over.  Regular deadheading will encourage the plants to flower their socks off all through the summer. Don't miss out!
To view these plants at Thompson & Morgan click here
Mark Snelling
Images copyright Thompson & Morgan
If you have enjoyed reading our blog post then why not fill in the form provided to allow us to send you our blog posts and newsletters by email