The Albert Bartlett business began in 1948 selling beetroot. Later Albert and his sons moved to Airdrie, Scotland where they led the way in carrot crops. Albert's passion for quality produce remains to this day, being a world renowned grower of potatoes throughout the U.K. and in America. Their reputation for excellent varieties has reached some of the best chefs in the business, who heartily recommend them to the domestic cook.
In recent years some of the varieties that the company grow in their own fields have been made available to the home and allotment grower to try themselves in the form of Albert Bartlett seed potatoes.  Below I list some of the outstanding varieties available for you to grow, and the reasons why they are premium varieties.
Seed Potato 'Albert Bartlett Anya' – salad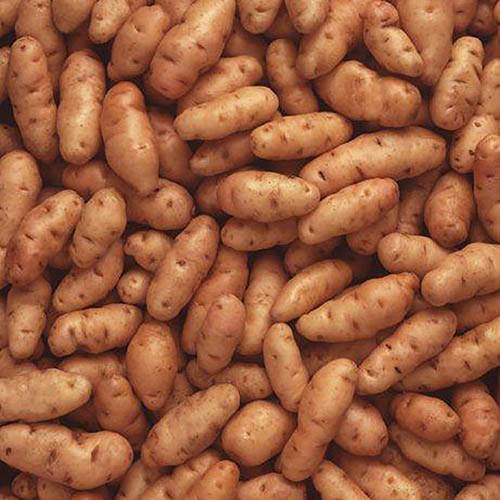 Anya is a scrumptious salad potato from the Albert Bartlett range. Top-chefs love it for its simply wonderful flavour. It is perfect for salads on a warm summer's evening – simply boil your potatoes up and add a knob of butter and some freshly chopped chives – yummy!
So good, it has won awards – Albert Bartlett Anya is very easy to grow and is loved by gardeners of all abilities. Now you can grow your own too – even in pots on your patio. You'll be picking the attractive long, pink potatoes around eight weeks after planting.
Seed Potato "Albert Bartlett Rooster' – maincrop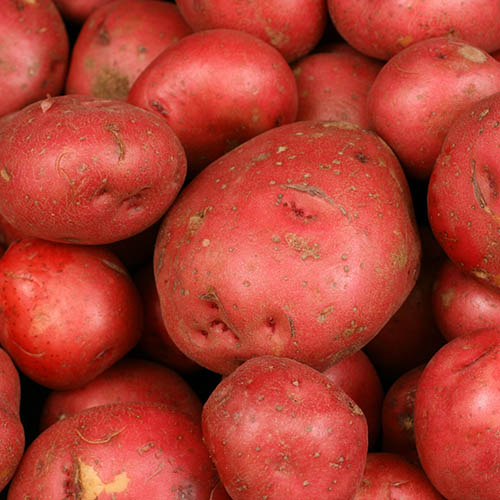 You'll no doubt have seen the famously delicious Albert Bartlett Rooster potatoes on TV and in your local supermarket – and now you can grow your own!
Rooster is an award-winning, super-tasty potato variety which is loved by everyone from professional chefs to mums with hungry kids – its excellent flavour and texture make it a great all-round potato for boiling, mashing, baking, roasting – and even chips. The large, oval shaped spuds have a distinctive red colour, so they'll even look great on your plate! Best of all, Rooster is incredibly easy to grow and perfect for allotment growing.
Seed Potato 'Albert Bartlett Purple Majesty' – maincrop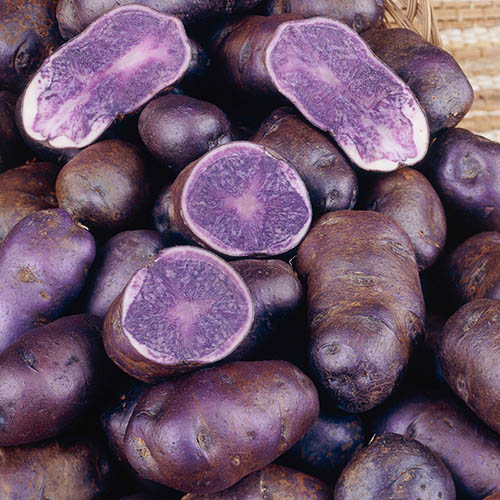 Add a real WOW factor to your cooking with Albert Bartlett Purple Majesty! This unique potato variety has a stunning deep-purple colour which is retained even when you cook it – imagine your kids' faces when you serve up purple mashed potatoes!
Not only that, this extra-special variety is packed full of antioxidants – just like other superfoods like blueberries – so it is super-healthy too. Best of all and most importantly, Purple Majesty is absolutely delicious!
This versatile spud is perfect for boiling, mashing, baking and roasting – and what's more it is surprisingly easy to grow, even if you don't have a garden.
Seed Potato Albert Bartlett Vivaldi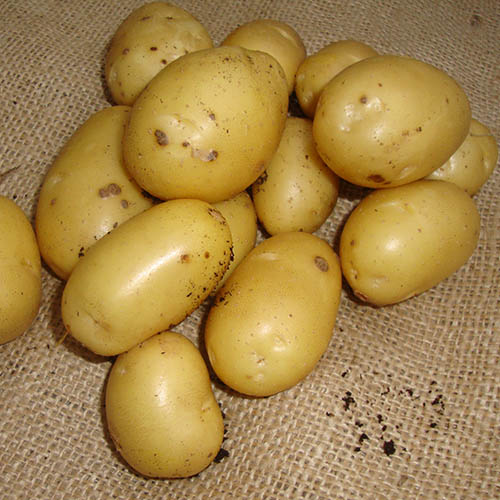 Albert Bartlett 'Vivaldi' is a premium-quality, second early variety with a unique taste and texture. It is high yielding, giving plenty of 'baby' potatoes through July and August, and equally good larger maincrop potatoes if left to mature a while longer. These superb 'whites' have a consistent oval shape, smooth skin with small eyes, and pale yellow flesh that remains firm when cooked, whether eaten hot or cold.
One of the best all-rounders, 'Vivaldi' is great for roasting, boiling, baking, mashing, steaming, frying – and even microwaving – and its firmness and delicious flavour makes it one of the best varieties for potato salad. Known as the 'weightwatcher's potato', it is lower in carbohydrates and calories than other varieties and its velvety smoothness means you don't need to add butter. Whether baked, mashed or boiled, these potatoes taste just lovely and sweet on their own!
A worthy recipient of the RHS Award of Garden Merit, 'Vivaldi' receives high reviews for its taste and texture from both home and commercial gardeners. This easy-to-grow reliable cropper also has good resistance to common potato scab. Once the seed potatoes have produced shoots or chits, they will be ready to plant directly into a prepared bed or large bags or containers from mid-March, preferably after the frosts have gone. Young potatoes can be harvested from 13-17 weeks after planting.
Seed Potato Albert Bartlett 'Apache'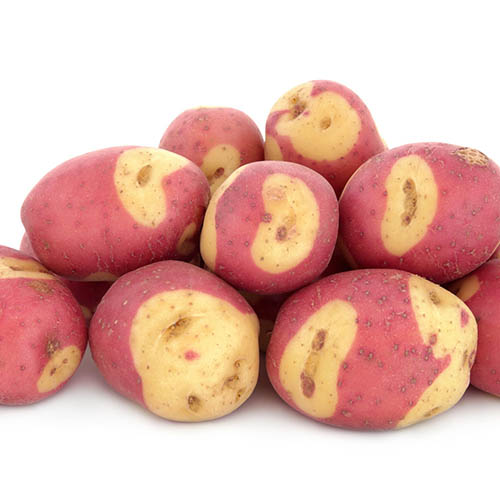 This stunning new variety has only just been released more widely onto the market, following it's launch in supermarkets. It's appearance of red tubers, randomly blotched with cream, belies it's amazing soft, nutty almost sweet taste, from it's small, but high yielding tubers. Perfect baked whole to brighten all roasts, something really different.
Seed Potato Albert Bartlett 'Elfe'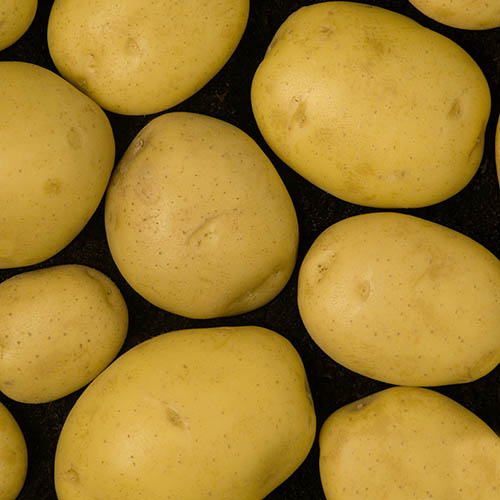 .A delicious new early maincrop potato with a golden appearance and a sensational taste. Elfe will give you a heavy crop of large smooth skinned potatoes that keep well. They are perfect for boiling, mashing and baking – do this and you'll discover the flavour which is silky and sweet – so good that you'll think the butter has already been added! Because the flesh is soft it's much easier to mash without lumps too.
To view these varieties at YouGarden click here
You may also wish to read our posts on chitting potatoes and growing potatoes in bags.
Mark Snelling
Images and descriptions copyright YouGarden
If you have enjoyed reading our blog post then why not fill in the form provided to allow us to send you our blog posts and newsletters by email