It gives me great pleasure to be able to market the latest and most extraordinary breeding from some of the world's greatest experts, and these varieties are no exception. Growing plants for cut flowers has become all the rage in recent years with perfect examples in gardens such as Sarah Raven's Perch Hill.  Roses of course are a classic cut flower and the wonderful Timeless Rose collection are the ideal varieties to grow for this purpose.  I have taken the opportunity before to extol the virtues of Rosa Timeless Purple, but now four wonderful varieties are available in the collection:-
Rose 'Timeless Charisma' – Rich Fuchsia red buds open to fully double, deep pink shapely flowers.
Rose 'Timeless Cream' – Large, fragrant creamy flowers with an apricot blush.
Rose 'Timeless Pink' – Very large and shapely light pink blooms with apricot centres.
Rose 'Timeless Purple' – Rounded buds open to reveal large, deep purple blooms.
Reasons to include them in your garden include:-
Their exemplary breeding has led to them winning awards.
They all exude delightful fragrance, both in the garden and in the vase.
These varieties make perfect cut blooms, either singularly or as part of a stunning bouquet. They have an outstanding vase life.
With a height and spread of around 100cm (39in), they are not only a lovely border plant surrounded by perennials, they are also ideal for growing in containers.
They are quick to rebloom after cutting, therefore replenishing the supply of cut flowers on a regular basis throughout the summer months.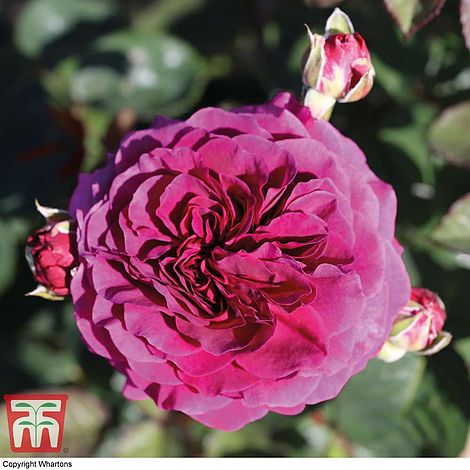 These gorgeous plants are available as bare rooted plants which are best planted during their winter dormancy.  They can be planted in sun or semi-shade at any point during winter, as long as the ground is not waterlogged or frozen. They are available both as single varieties or as a collection.
To view these plants at Thompson & Morgan click here
Mark Snelling
All images copyright Thompson & Morgan
If you have enjoyed reading our blog post then why not fill in the form provided to allow us to send you our blog posts and newsletters by email