Roses are one of Britain's favourite blooms, and what a stunner  'Sophie Rochas' is! Below I have listed some of it's best attributes:-
One of the most outstanding properties of this rose is the almost unique ruffled edges to the baby pink blooms.
The gorgeous flowers contrast well with the glossy green foliage.
As this rose is a floribunda rose, it produces clusters of blooms.
For a floribunda rose, this variety has particularly large flowers.
Growth is vigorous, with an eventual height of 1.2m (4ft)
Repeat flowering throughout the summer months.
Low maintenance and easy to grow.
Introduced in France by Delbard Roses, this plant is reputed to have a fragrance similar to the perfume 'Femme' from the house of Rochas.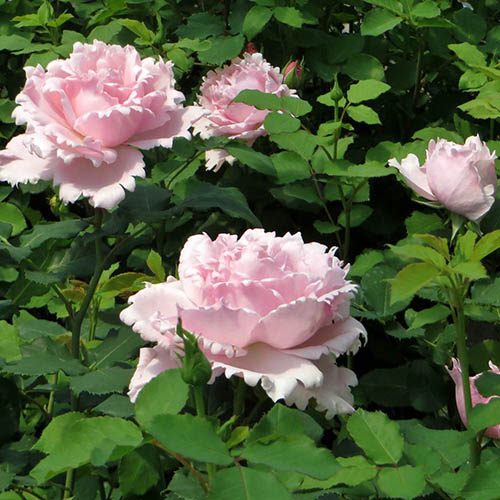 To view this rose at YouGarden click here
Mark Snelling
All images copyright YouGarden
If you have enjoyed reading our blog post then why not fill in the form provided to allow us to send you our blog posts and newsletters by email. For all major gardening products, visit our shop from the menu above.