Many of you will know Sarah Raven for her writing and television appearances.  She is an inspirational gardener who tests many of her plants out in her garden at Perch Hill before they are allowed to be sold from her online nursery.  She is also a sublime flower arranger and has made the cutting garden fashionable once more.
It is no mean feat to put together collections of plants that sit well together, in colour combination, in form and flowering period.  Sarah has popularised these collections in the case of tulips, dahlias and other bulbs.  Now she brings us some wonderful collections of roses that few of us would be able to match without her decades of experience and her amazing artistic skill.
Below I have featured some of these lovely rose collections that you can grow in your borders or cutting garden, and have the chance to cut these stunning blooms for your own arrangements in the vase.
Sepia Rose Collection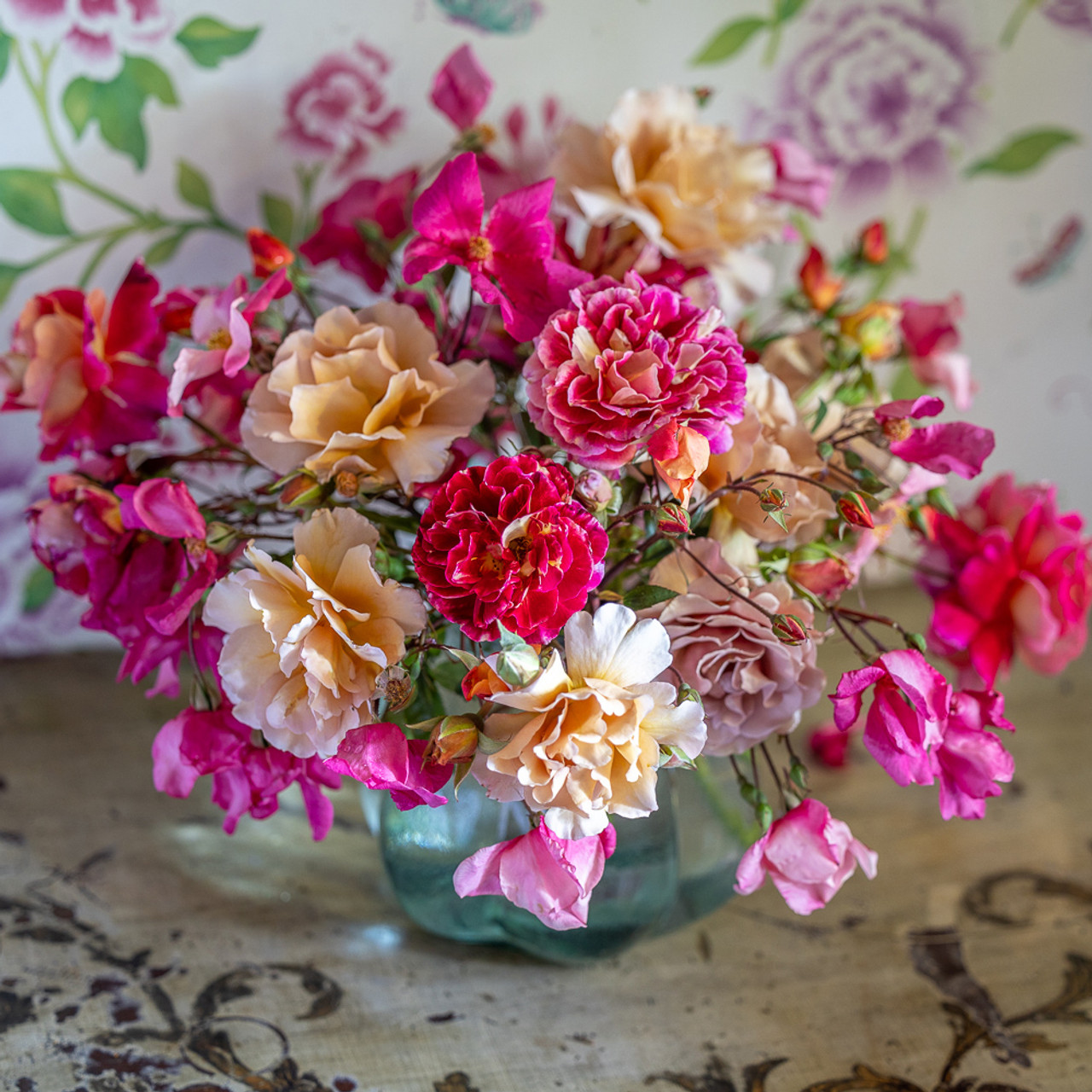 This gorgeous collection immediately put me in mind of a fine antique oil painting.  Sarah Raven describes it as:-
"Three delicious – in all ways – roses to fill your garden and vase with a muted, yet starry mix of flower shapes and colours. These have all stood the test of time with us, performing well in our trials for disease resistance and length of flowering."
This collection contains 1 bare root each of:
Rosa 'Koko Loko' (Floribunda)
Rosa 'Julia's Rose' (Hybrid Tea)
Rosa 'Calendar Girl' (Floribunda)
Scented Marshmallow Rose Collection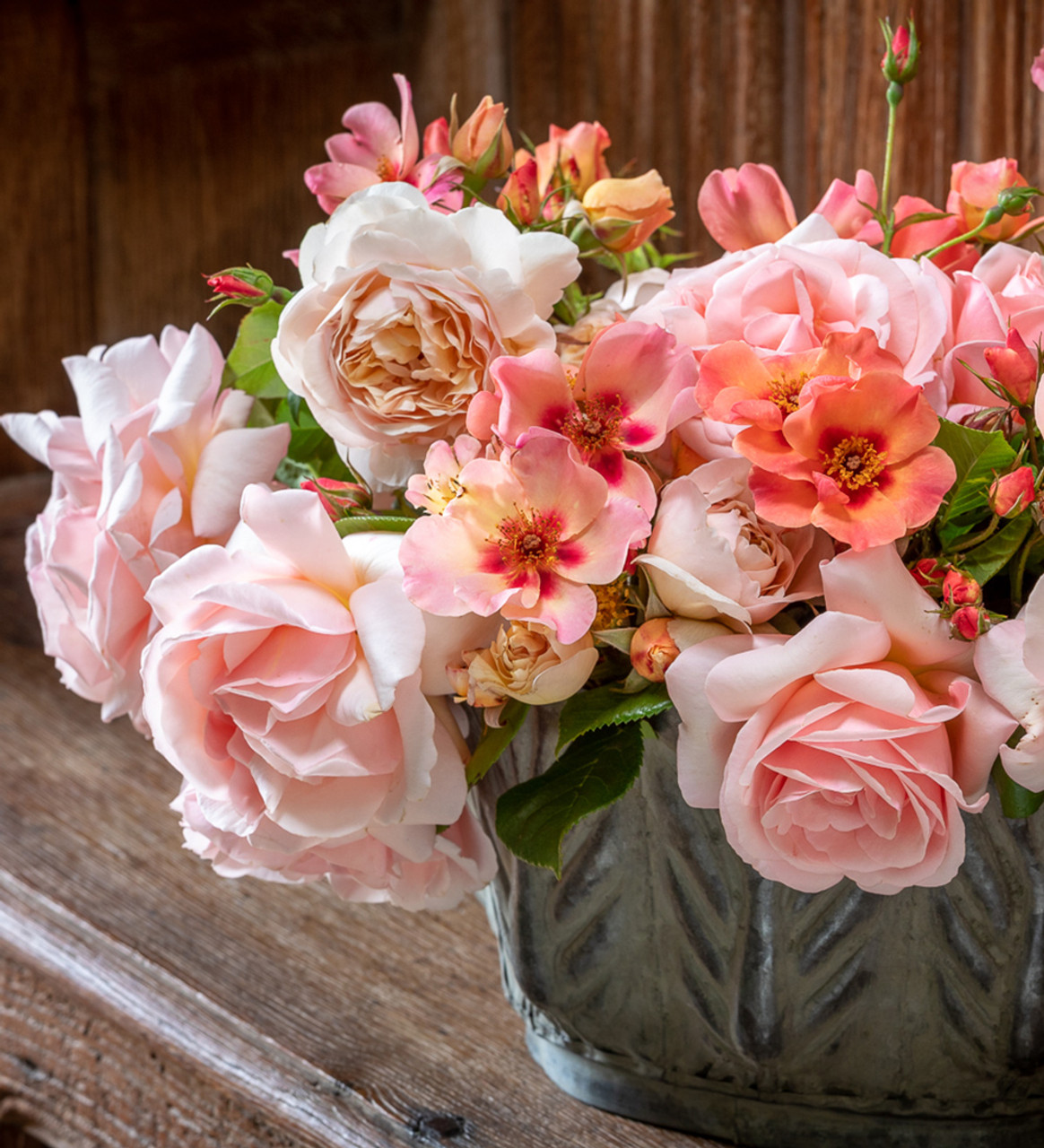 This chocolate box arrangement that you can achieve at home is described by Sarah as follows:-
"This trio out-performs all others in terms of length of flowering and good vase life. We call Aphrodite the Marshmallow – that's just what it's like, beautiful in contrast to the single flowers of 'FYEO' and fragrant 'Joie de Vivre'."
This collection contains 1 bare root each of:
Rosa 'Aphrodite' (Shrub)
Rosa 'For Your Eyes Only' (Floribunda)
Rosa 'Joie de Vivre' (Shrub)
Copper and Crimson Rose Collection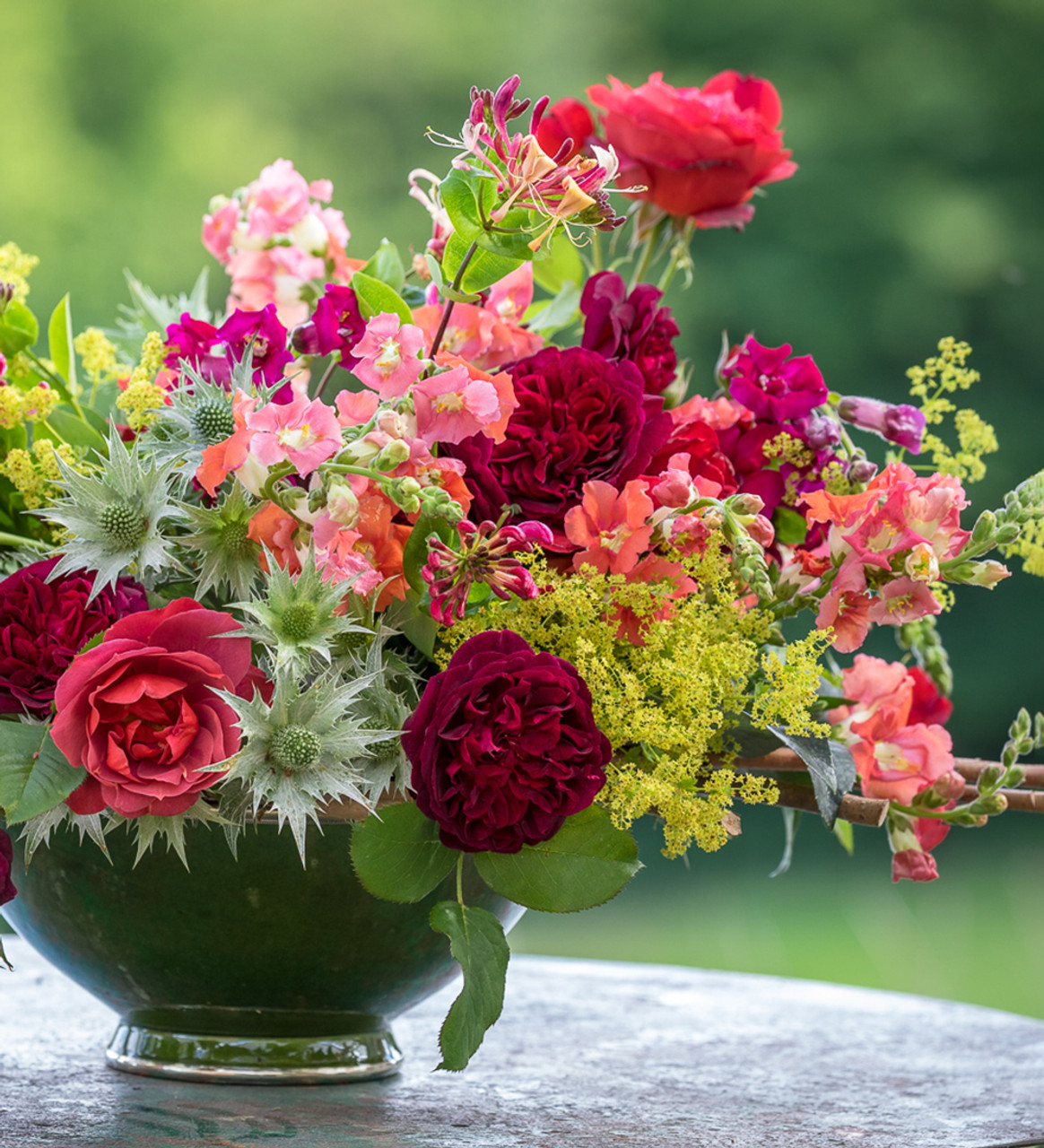 This sumptuous blend of blooms, Sarah describes as follows:-
"The most luscious, Edwardian, full-blown roses you could ever hope for. The award-winning 'Timeless Purple', long-flowering and excellent for cutting, with 'Hot Chocolate', a Perch Hill number one, which flowers on and off for six months."
This collection contains 1 bare root each of:
Rosa 'Timeless Purple'
Rosa 'Hot Chocolate'
Highly Scented Rose Collection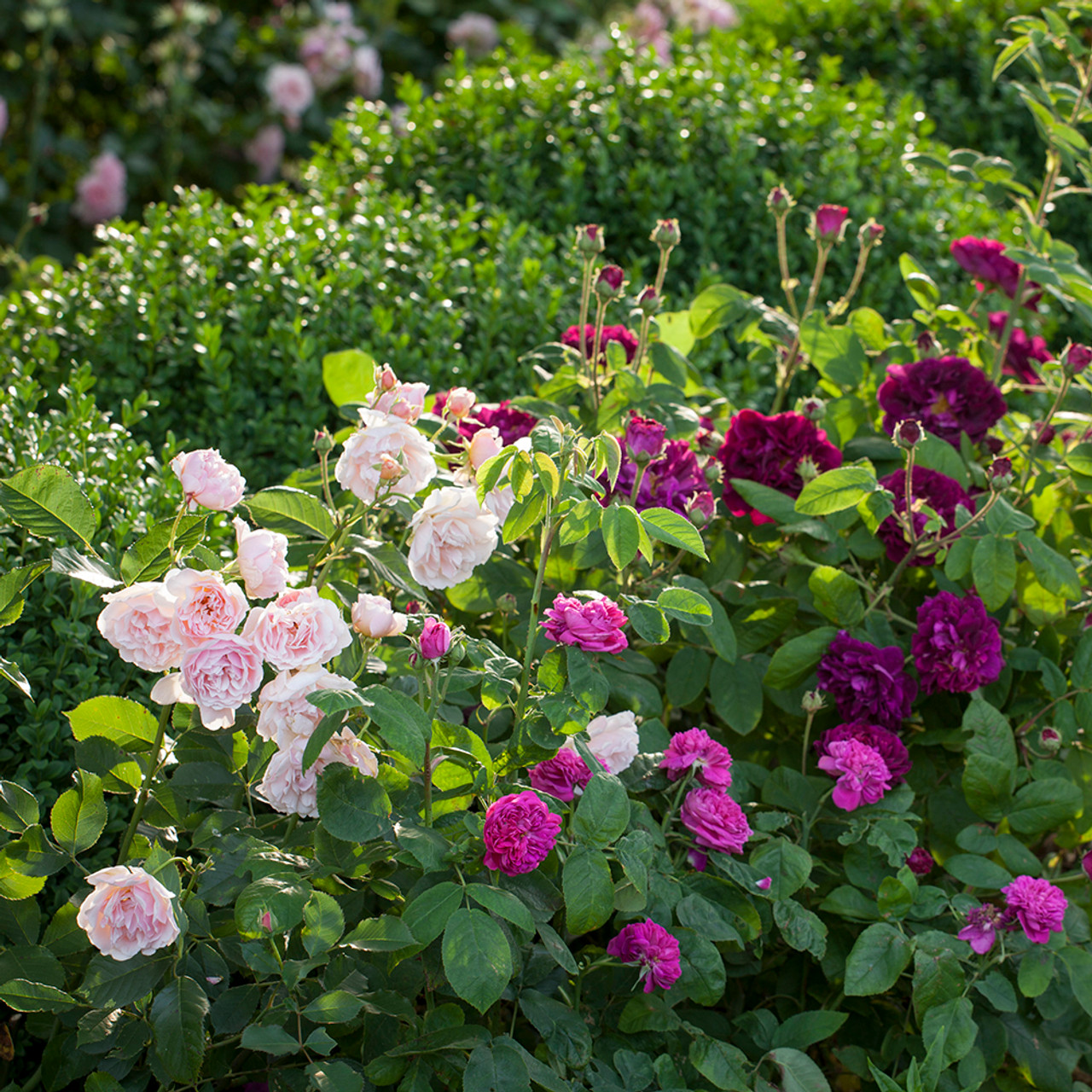 These opulent, divinely scented blooms are described by Sarah as follows:-
"Three of my all-time favourite garden roses, healthy and lovely for picking."
This collection contains 1 bare root each of:
Rosa 'Felicia'
Rosa 'Rose De Rescht'
Rosa 'Tuscany Superb'
These collections will be delivered as bare roots from Sarah Raven from December onwards.
Mark Snelling
All images copyright Sarah Raven
If you have enjoyed reading our blog post then why not fill in the form provided to allow us to send you our blog posts and newsletters by email. For all major gardening products, visit our shop from the menu above.