Most roses are grown for their stunning blooms, and believe me these Incredible Roses possess beauty in spades full.  However there is a lot more to this series of roses than meets the eye, it is what meets the taste buds that is of additional interest here. On top of their beauty, each variety in the Incredible series has been bred for the petals to have their own individual taste!
We are used to consuming rose water in turkish delight or rose cream chocolates, but Incredible Roses have been extensively tested and selected with great care for unbelievable flavour. The gorgeous petals not only brighten up your daily menu, they are also full of vitamins and anti-oxidants.
Incredible Roses are not only suited to our garden borders and allotments, they are also ideal for containers on the patio or terrace. Some of the varieties currently available include:-
Rose Incredible™ 'Lemon'
This variety is pictured at the top of the article. With a zesty flavour of citrus and lemongrass, Rose 'Lemon' makes a great addition to ice creams, desserts and cakes, and works equally well in savoury recipes! Add it to fish dishes, stews and other recipes that call for lemongrass. The double yellow blooms provide plenty of petals for flavouring a cooling drink in summer. Height: 90cm (36″). Spread: 60cm (24″).
Rose Incredible™ 'Fruity'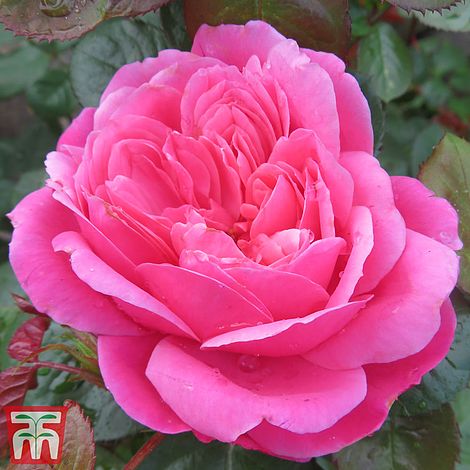 Rose 'Fruity' is a beautiful, bright pink, double flowered variety. Each bloom boasts a multitude of small petals that are perfect for decorating cakes. The fruity, sweet flavour makes a lovely addition to ice creams and rose petal water, or simply sprinkle a few across a salad for a bright splash of colour! Height: 90cm (36″). Spread: 60cm (24″).
Rose Incredible™ 'Juicy'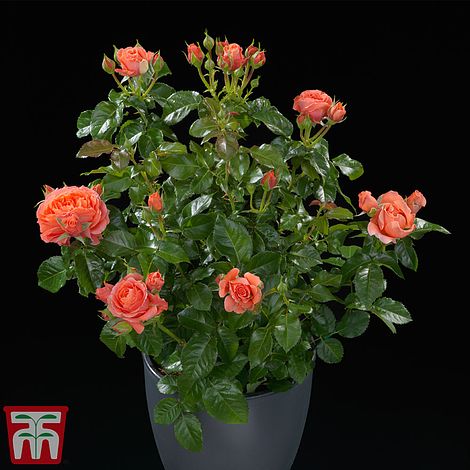 The marmalade orange blooms of Rose 'Juicy' have a tropical scent and flavour of honey and apricots. The fully double flowers provide plenty of petals for decorating chocolate cakes, adding to ice cream or sprinkling over a salad. A great addition to the kitchen garden, a sunny border or a container on the patio. Height: 90cm (36″). Spread: 60cm (24″).
Rose Incredible™ 'Spicy'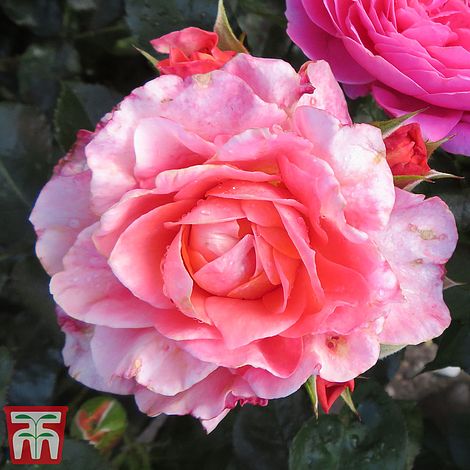 Rose 'Spicy' is a gently scented variety with a peppery flavour. The numerous petals give an extra bite to savoury dishes and adds some unexpected colour to your plate! Perfect for decorating cakes and cooling summer drinks. The gentle salmon pink tones of this double rose make a pretty addition to garden borders too. Height: 90cm (36″). Spread: 60cm (24″).
To view the Incredible Roses at Thompson & Morgan click here
Mark Snelling
Images and descriptions copyright Thompson & Morgan
If you have enjoyed reading our blog post then why not fill in the form provided to allow us to send you our blog posts and newsletters by email.