What could be more relaxing and provide more pleasure in the garden than a hot tub? Whether it be for family fun, soothing me time or garden parties, the luxury of a garden hot tub can add the perfect space in which to wind down after the stresses and strains of modern life. But why choose a Lay-Z-Spa inflatable hot tub in preference to any other range? Below I list some of the benefits.
Why Lay-Z-Spa?
Lay-Z-Spa inflatable hot tubs are often available for a fraction of the price of a fixed hot tub
According to verified reviews from Trustpilot and Amazon, Lay-Z-Spa is the UK's most five-star reviewed hot tub brand with a huge community of over 750,000 customers.
Lay-Z-Spa offer up to two years warranty as standard with all hot tubs purchased from authorised retailers.
Most Lay-Z-Spa hot tubs can be set up in just five minutes by following the easy-to-follow instructions, allowing you to make use of your purchase in next to no time. No tools are required.
Lay-Z-Spa is the most energy efficient hot tub brand, according to an independent study, saving you a substantial amount of money every year on your energy bill.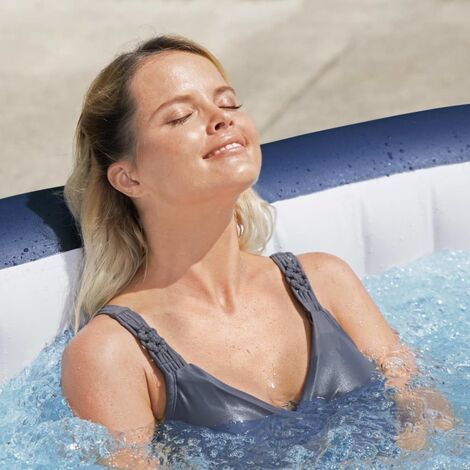 All Lay-Z-Spa hot tubs come with an inflatable lid and DuraPlus™ cover.
All new models of  Lay‑Z‑Spa hot tubs come with Freeze Shield™ as standard meaning you don't have to worry about your water freezing in the colder months and you can enjoy your hot tub all year long.
Lay-Z-Spa have won multiple awards for their hot tubs with over a decade of advanced engineering innovations and experience.
To view Lay-Z-Spa hot tubs and accessories at ManoMano click here
Mark Snelling
Images copyright ManoMano
If you have enjoyed reading our blog post then why not fill in the form provided to allow us to send you our blog posts and newsletters by email.