Famous rose breeders Meilland have really come up trumps this time with a truly innovative creation.  Rose Zepeti is the kind of plant that is a workaholic to earn it's place in our gardens, with it's vivid red semi-double blooms. Below are some of the reasons why I think it deserves a spot in your garden.
Very compact, so excellent for a patio container as well as the front of the border mixed with other shrubs and perennials with a height and spread of 60 cm (2 ft).
An abundance of beautiful blooms from May to October, produced in clusters.
The stunning miniature flowers also have fragrance.
It's lush green foliage shows excellent resistance to fungal diseases that are common in roses such as mildew and blackspot.
Tolerant of intense summer heat.
Resistant to winter frosts.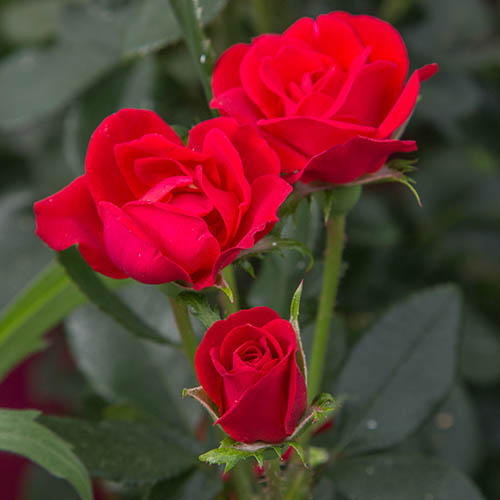 All these characteristics add up to make Rose Zepeti one of the best miniature roses on the market and a great addition to any garden where they will flower their socks of for you.
To view Rose Zepeti at YouGarden click here
Mark Snelling
Images copyright YouGarden
If you have enjoyed reading our blog post then why not fill in the form provided to allow us to send you our blog posts and newsletters by email.