With what seems to be the gradual demise of the public house, do we really want the only place we can be with our friends and loved ones to be social media? The garden, particularly in the summer months, would seem a great place for those all important social gatherings. There is already a huge range of barbecues, garden furniture, patio heaters and fire pits available to us, but have you thought about the enjoyment a garden bar can add to your outdoor space?
These stylish, even glamorous, bar spaces are both practical and fun for serving both drinks and food.  A glass or two of whatever you fancy after home cooked food on a moonlit night can certainly help to ease the stresses and strains of modern life, and provide the ideal reason to meet up with the oh so valuable companions in life who, for one reason or another, you just haven't got around to being with for a while. You can also show off all your achievements in the garden and all your prized plants.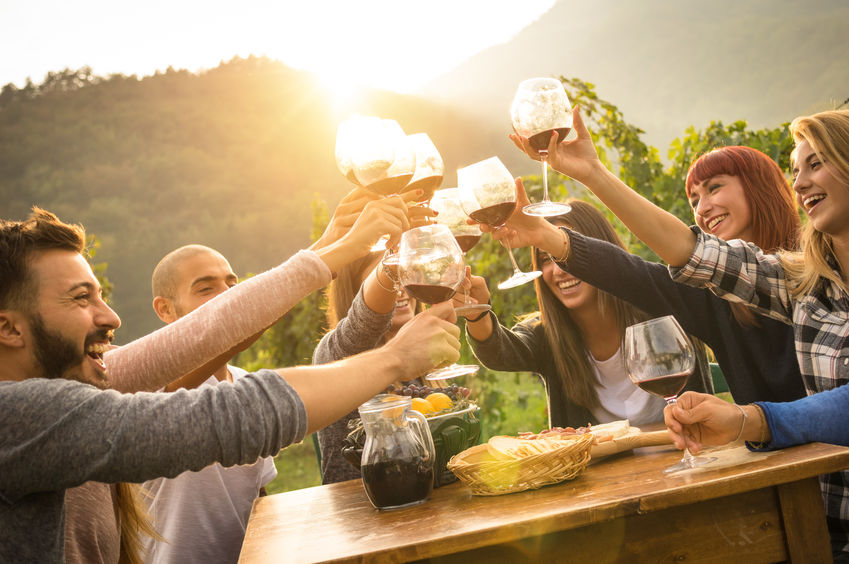 You do not have to stick with the exact style in which these garden buildings are delivered, you can customise them in any way you choose.  Perhaps you wish to paint them in colours which compliment your outdoor space or add decorations and lighting. Maybe you want to fill it with exotic tipples from far flung trips, or concoct some mocktails for the younger visitor or the driver. You could even have a qualified electrician add mains power for a fridge to keep the drinks cool. In winter these garden bars make the perfect extra storage space to store garden furniture and other items.
These buildings are often well crafted and constructed to last for many years, making them a savvy investment.  So if you want to make your garden the place where all your loved ones and acquaintances long to be, consider purchasing one of these buildings that can bring so much joy.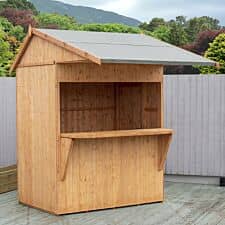 To view the Shire Garden Bar at Robert Dyas as pictured above click here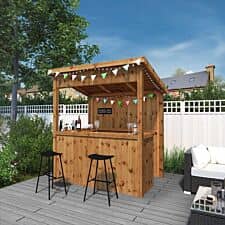 To view the Mercia Garden Bar at Robert Dyas as pictured above click here
For all the associated items such as furniture, barbecues, heating and lighting click on our shop in the menu above.
Mark Snelling
Images copyright Robert Dyas and Gardenforpleasure.co.uk
If you have enjoyed reading our blog post then why not fill in the form provided to allow us to send you our blog posts and newsletters by email.