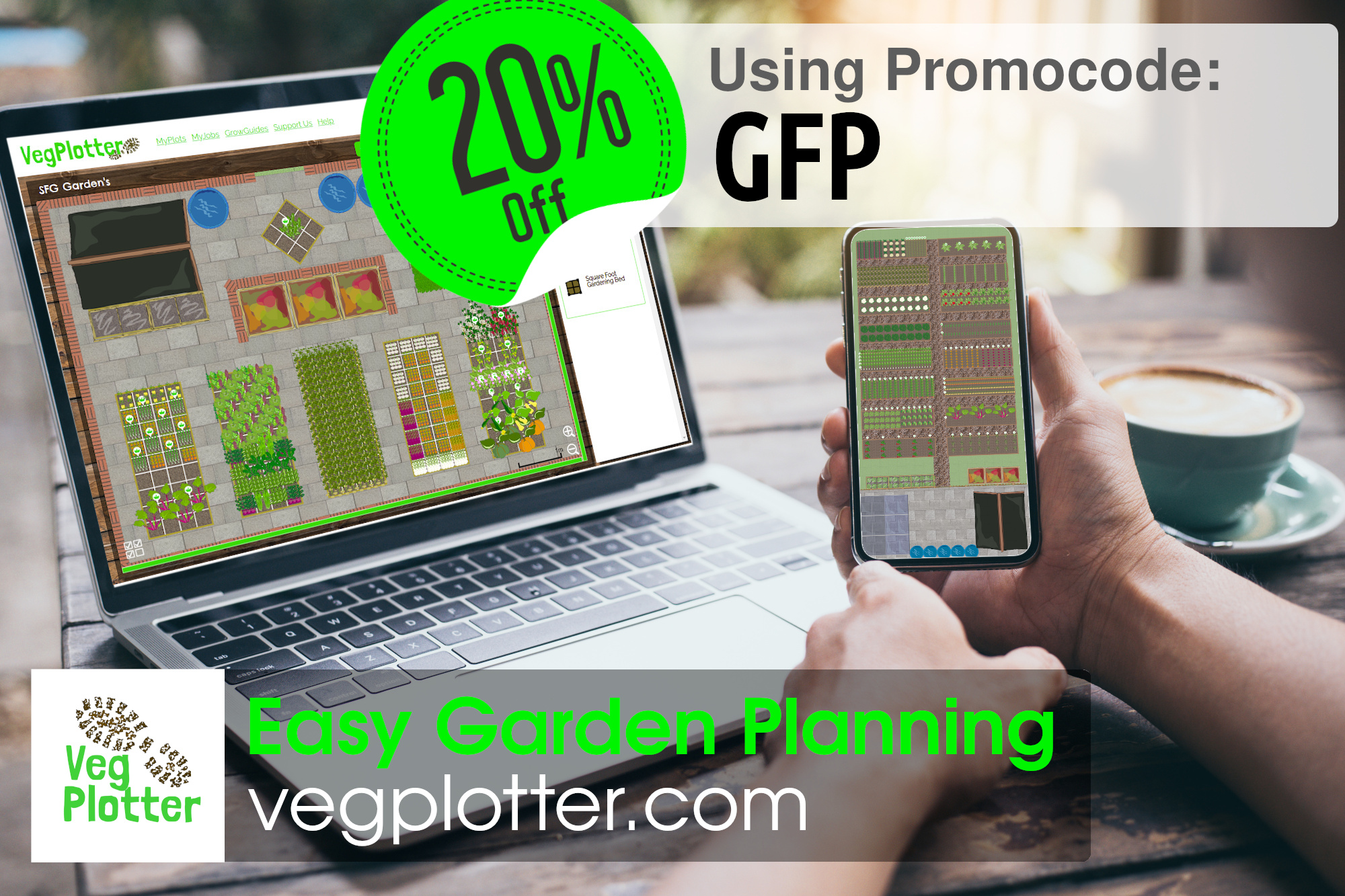 Vegplotter is an incredibly simple way to plan out your vegetable garden or allotment to achieve maximum production throughout the year.  It has the following features and benefits:-
Never forget again what you wanted to plant when and where.
Garden designs are achievable in a matter of minutes using this product's  inituitive drag and drop interface. Easy use, even for technophobes.
Planting plans can be carried out as far into the future as you wish.
Simply measure out your plot and, using an easy drag and drop interface, add beds, paths and structures. You can then plan out your month by month sowing and planting.
Check/update your plans using your smartphone.
The planner will even advise you on companion planting i.e whch plants live well together.
Helps with crop rotation plans to avoid those nasty pests and diseases by warning you not to plant similar plants in the same spot the following year.
Allows you to add notes and photos in order to track the progress of your garden.
Never forget planting instructions: Take a picture of your seed packets and upload the planting row in your garden plan.
Affordable subscription.
Works with the latest web browsers…

…On desktop, laptop, tablet and mobile
We at Garden For Pleasure can give you a 20% subscription discount using the discount code GFP
Mark Snelling
All images and descriptions copyright Vegplotter
If you have enjoyed reading our blog post then why not fill in the form provided to allow us to send you our blog posts and newsletters by email. For all major gardening products, visit our shop from the menu above.