Paeonias are the supermodels of the floral catwalk.  Their stunning beauty is something that even the greatest dress designer would surely fail to imitate in their summer collection.  Their star performance is sometimes fleeting but forever memorable.  Here we talk about the herbaceous perennial varieties, which die right back in the winter, as opposed to the larger, more woody Tree Paeonias or the intersectional cross between the two.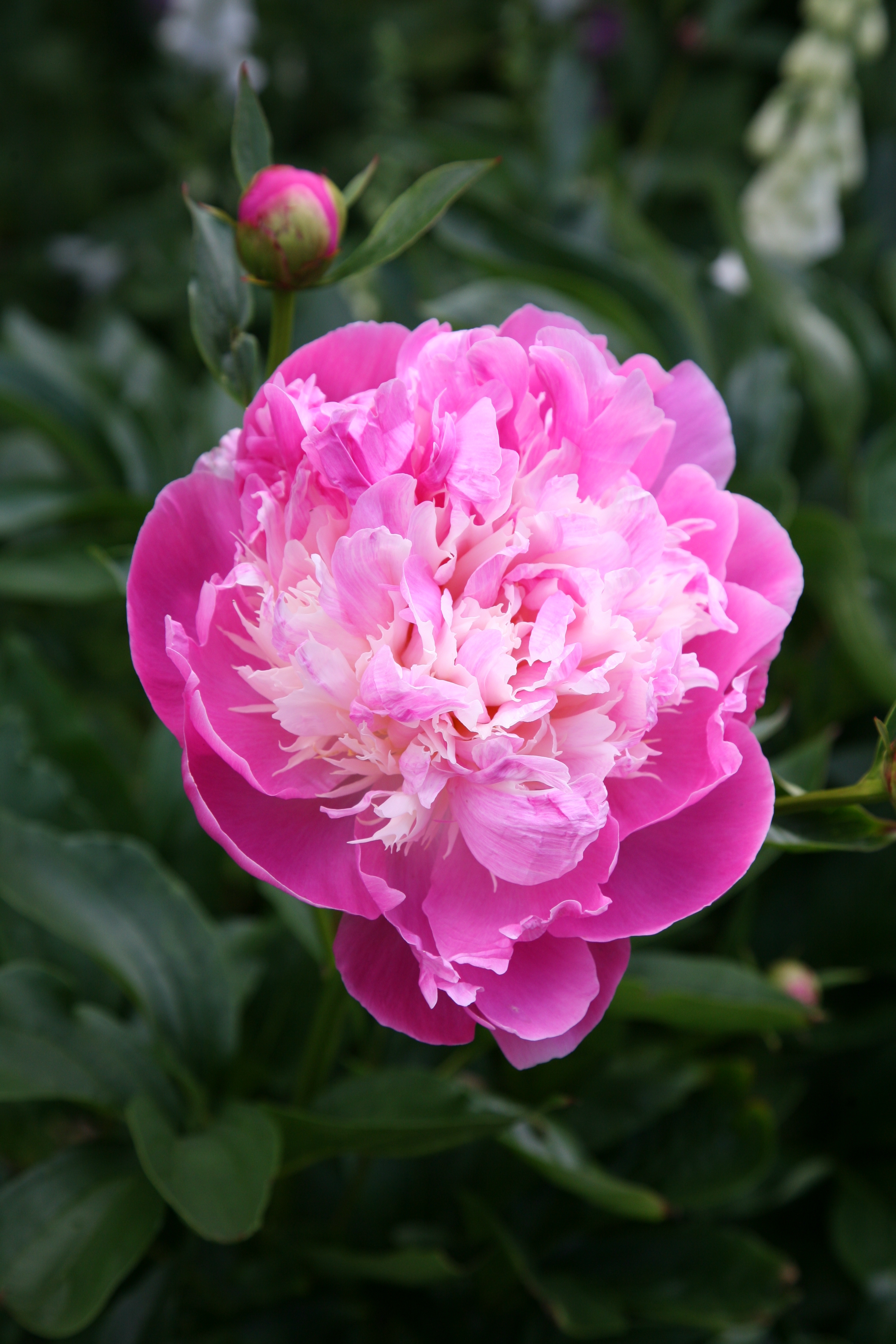 Paeonia Bowl of Beauty (image copyright Crocus.co.uk)
Even the foliage often delights with its red tints.  Each plant bears several  flowers when mature.  Each flower can be up to 20cm (8in) across and can be single, double, semi-double or Anemone flowered.  Their colour range is extensive too.
When finding a suitable position for your Paeonia, look for an open spot in full sun but preferably avoiding morning sun.  The soil should be enriched with compost and well drained.  Never plant the crown more than 2.5cm (1in) below the soil surface as this will  almost certainly lead to failure to flower.  They also need time to establish. It may not reach its full flowering capabilities for the first few years, though the odd flower usually appears earlier.  Most varieties reach 60-90cm (2-3ft) in height and should be spaced so that there is 60-90cm (2-3ft) of space around them.  They are not keen on being overcrowded by other plants or too close to walls.  Some plant support is often required to prevent the heavy blooms from laying flat on the soil.  A fungus called botrytis can cause stems to rot.  This is called Paeonia wilt.  Affected stems should be removed below ground level.  Only in extreme cases will you need to remove and destroy plants.  Paeonias are ideally suited to a neutral to alkaline soil.  So if your soil is particularly acidic, add some garden lime.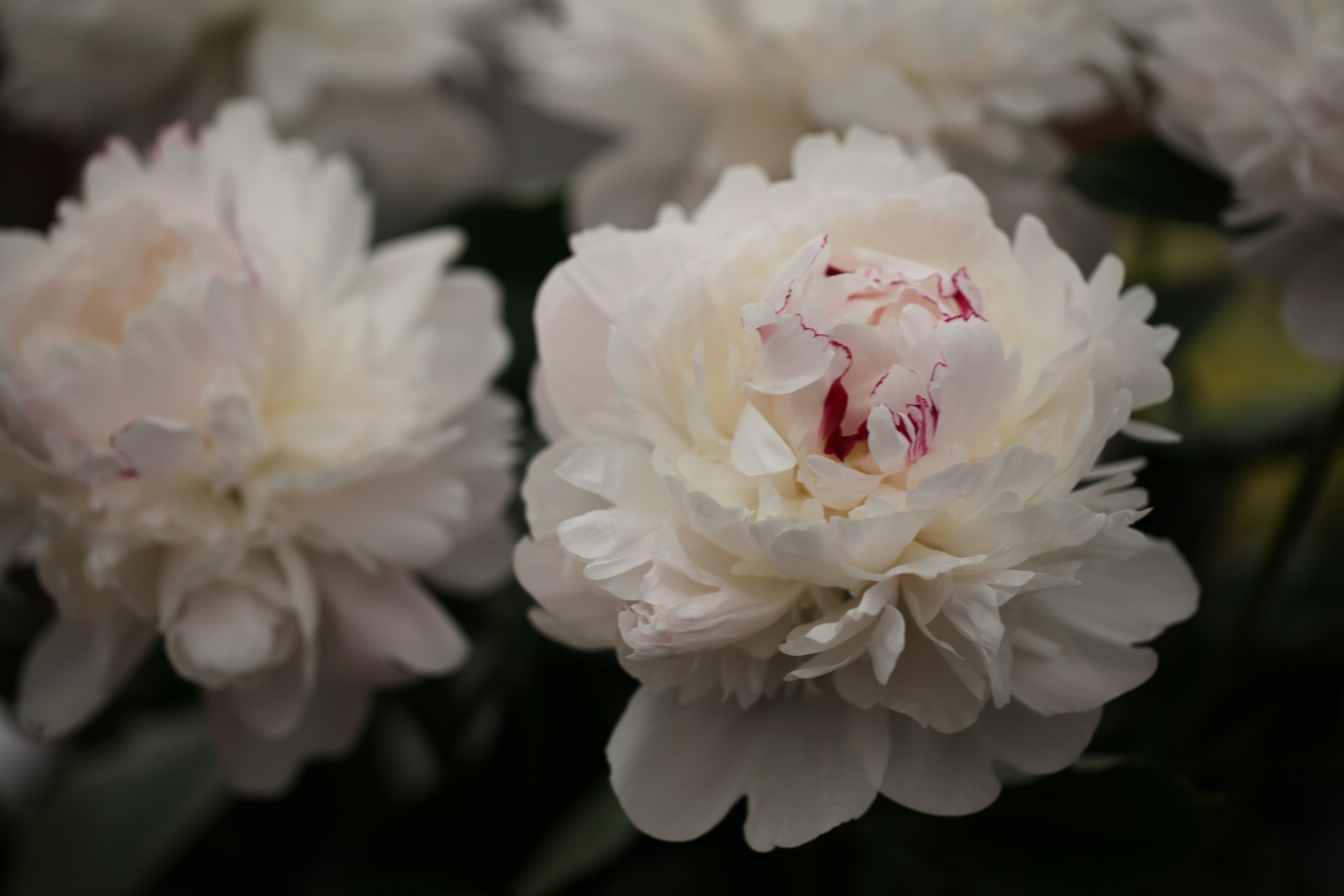 Paeonia Festiva Maxima (image copyright Crocus.co.uk)
Although propagation is possible from division, it is perhaps ill advised as the plants very much resent disturbance.  Propagation from seed is very tricky and it would be several years before the plant reached flowering size.  It is therefore advisable to purchase one of the many named varieties available from the nurseries.  Watering will be essential, at least until plants are well established.  The stems can be cut back to the ground in autumn.
Paeonia Officionalis varieties flower in May-June.  Paeonia Lactiflora varieties are later, not being at their best until June-July.  For earlier blooms in April you may be lucky enough to search out the yellow flowered Paeonia Mlokosewitschii.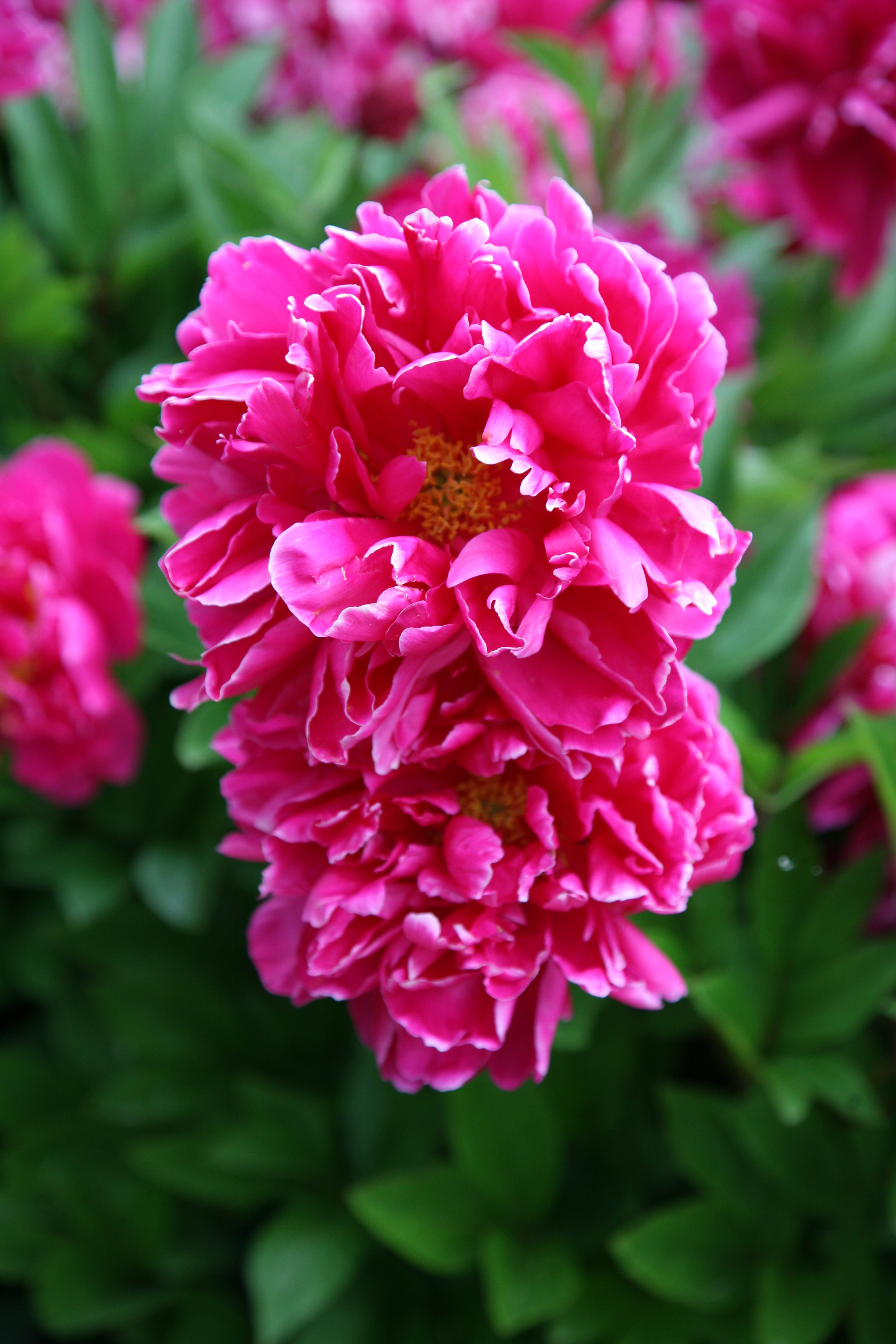 Paeonia Karl Rosenfield (image copyright Crocus.co.uk)
To view herbaceous Peony varieties at Crocus click here
If you have similar taste in plants to me, the stunning blooms will never fail to enthral you each time they reappear.  If you can bear to cut them, Paeonias provide the classiest of bouquets for the home.
Mark Snelling.
If you have enjoyed reading our blog post then why not fill in the form provided to allow us to send you our blog posts and newsletters by email.