White flowers add brightness to the dingiest of corners.  Whole borders and even gardens have been based around white flowers against a foliage background of green or grey.  The most famous perhaps is the White Garden created by Vita Sackville-West at her home, Sissinghurst Castle in the Weald of Kent in England. In this part of the garden Vita chose plants, not for complimentary colours, but rather for contrasting shapes and structures. White flowers often have the very best scents.  They also have a stunning ghostly appearance at twilight. White flowered houseplants can add a real touch of sparkle to the home adding light to the shadiest of spots.
Below I have chosen some of my favourite white flowered plants for your home and garden:-
Shrubs
Hydrangea arborescens strong annabelle ('Abetwo') (PBR)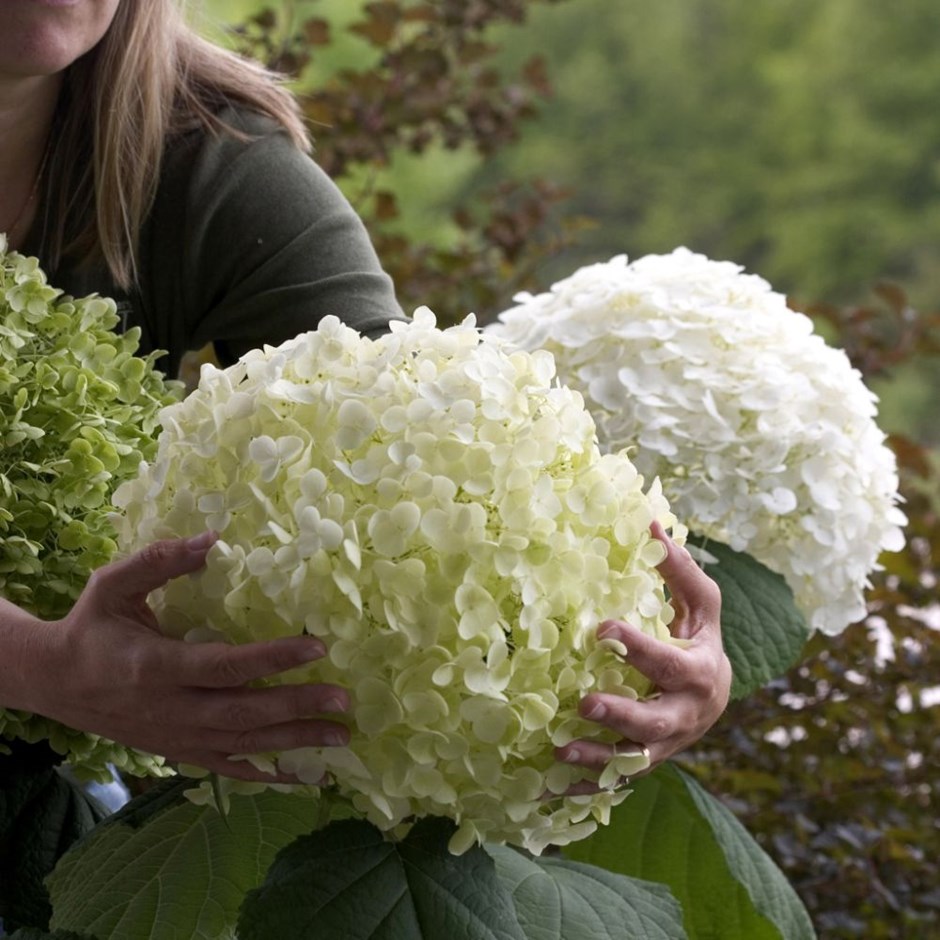 This hydrangea has tougher branches than many of the other arborescens types, which means that as they mature they will stand up better in more exposed positions and will rarely flop over when laden with flowers. The glorious bundles of white flowers will also get larger as the plant grows older, but even when they are still quite young, they will put on a dazzling and long-lasting display from mid summer.
Syringa vulgaris 'Madame Lemoine'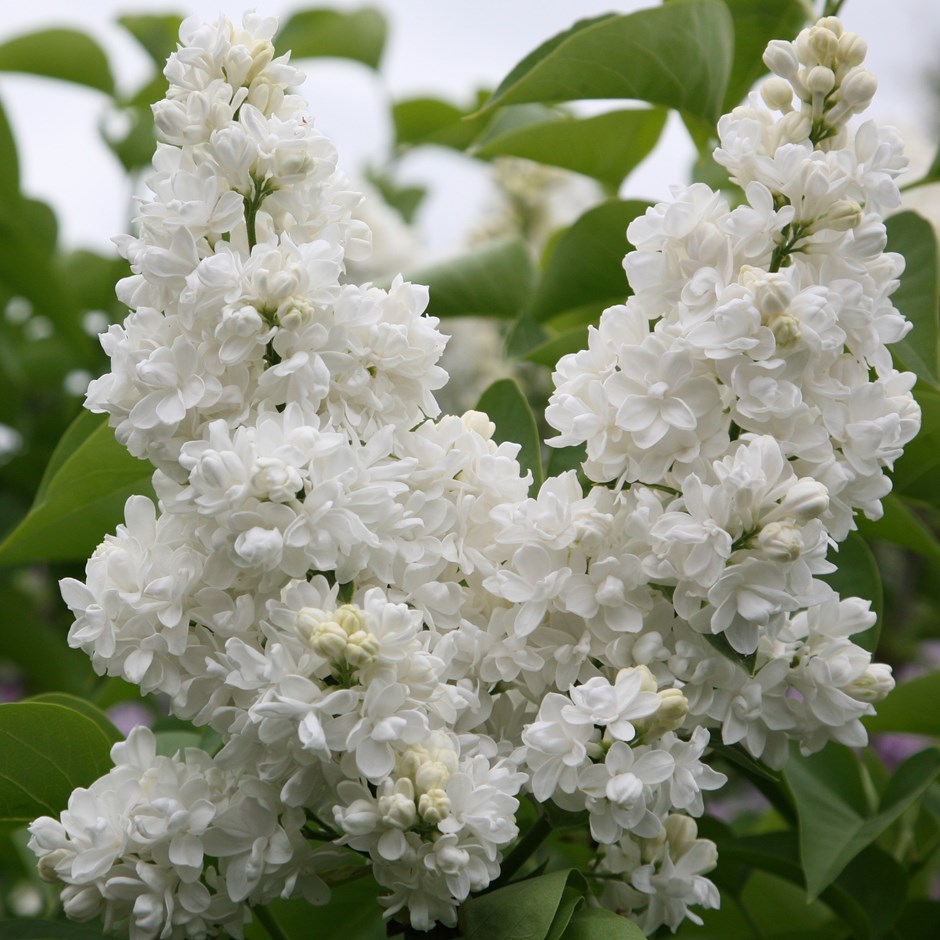 Dense panicles of marvellously fragrant, double white flowers in May and June and heart-shaped, fresh green leaves. This elegant white lilac is perfect for a sunny mixed or shrub border. Growing a late summer flowering clematis through the branches is a good way of enhancing the shrub after it has flowered.
Perennials
Anemone × hybrida 'Honorine Jobert'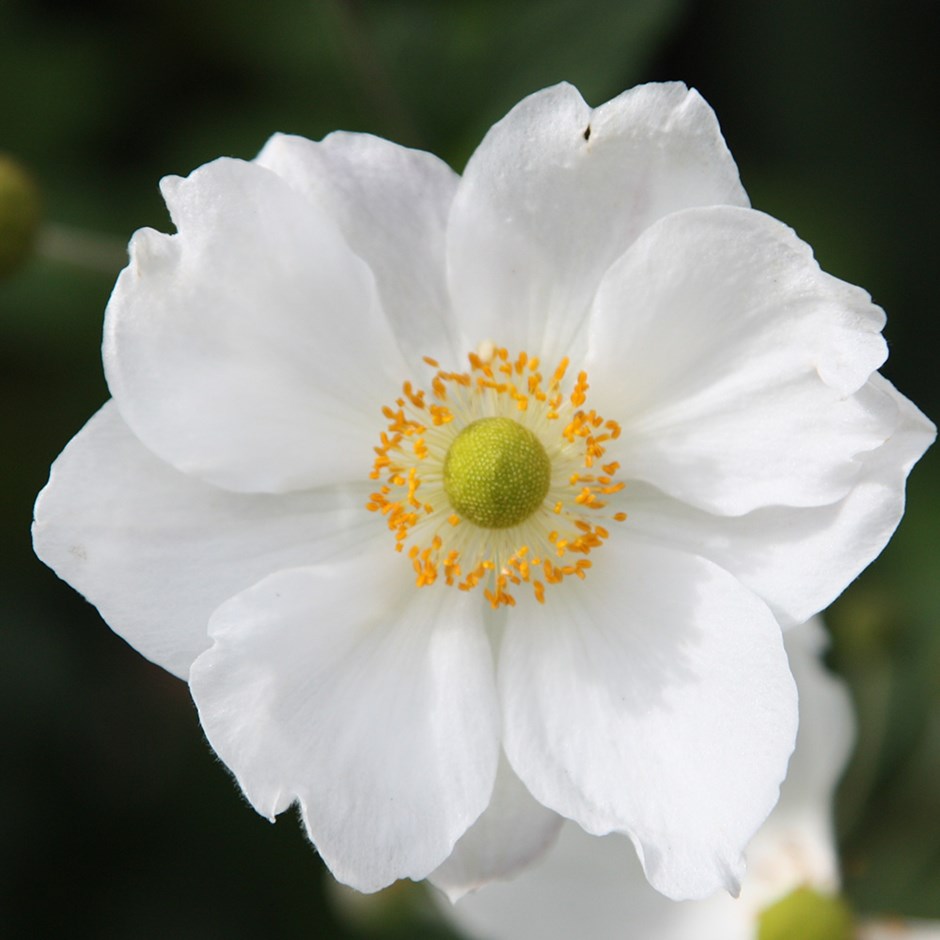 A fabulous plant for brightening up the garden in late summer, this anemone grows in sun or shade and has masses of elegant, cup-shaped, white flowers on tall, wiry stems from August to October. The leaves are vine-like, dark green, and semi-evergreen. These single flowered Japanese anemones are one of the plants traditionally associated with Japanese gardens, where they're grown against dark rocks or in the shade of trees. Best in partial shade, they are perfect for lighting up a dark corner of the garden, or at the back of a herbaceous border.
Zantedeschia aethiopica 'Crowborough'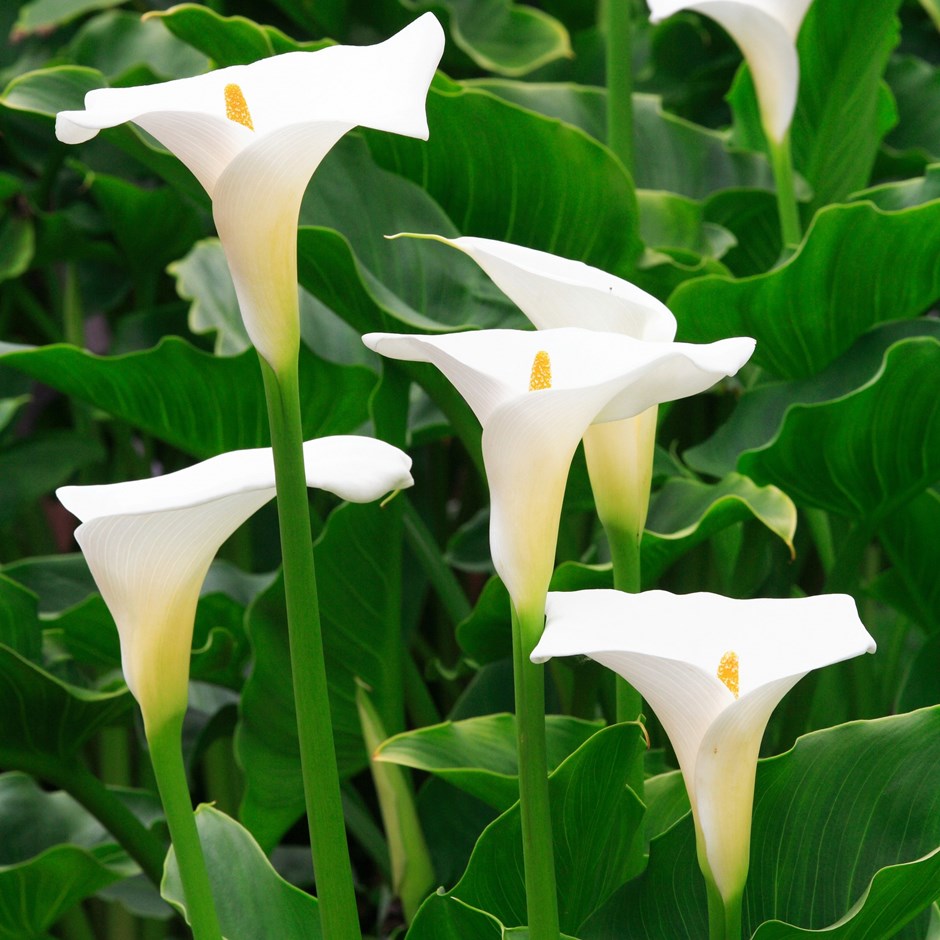 The Arum Lily bears unusual, pure white hood-shaped flowers that are up to 10-15cm (4-6in) long are produced from late spring to mid-summer. It makes a striking architectural clump with lovely arrow-shaped, glossy dark green leaves. It looks great grown beside water as a marginal plant and can be left outside in most frost-prone areas if it is given a deep winter mulch.
Paeonia lactiflora 'Duchesse de Nemours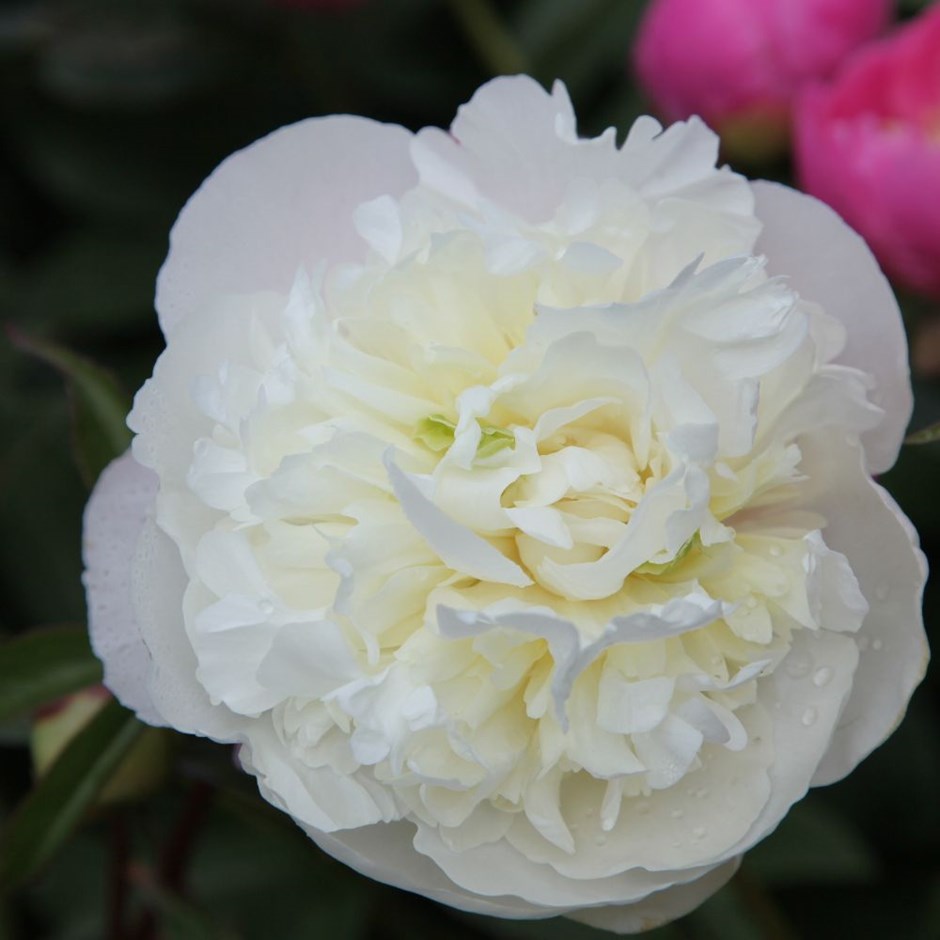 Prized for their blowsy, glamorous blooms and glossy, deeply cut foliage, peonies are held in deep affection by many gardeners, despite their short flowering season and vulnerability to peony wilt in damp weather. It's easy to see why. From the promise of early spring, when their red, mottled shoots push through bare earth and the handsome foliage unfurls from spherical red buds, to early summer, when the huge flowers burst open, peonies exert a fascination that few can resist. 'Duchesse de Nemours' has huge, bowl-shaped pure white, fragrant, double flowers, flushed green in bud, from early to midsummer. This classic, double-flowered peony from the mid-nineteenth century is a favourite of the cut flower trade. It will thrive in full sun or partial shade. Fill the bare ground around the peony before the leaves appear with spring bulbs to prolong the season of interest.
Bulbs
Dahlia 'Tsuki-yori-no-shisha'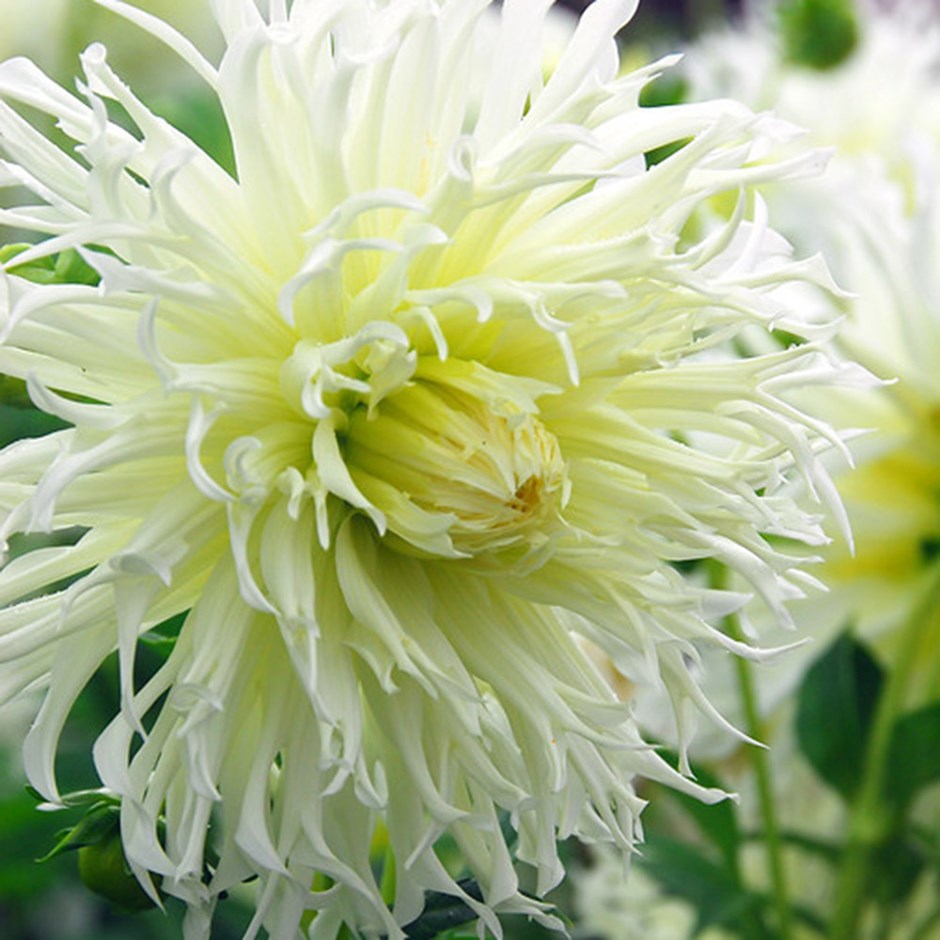 Impressive flowerheads (up to 20cm across) are packed with lots of petal-like ray florets, each divided at their tips to create a feathery effect. This semi-cactus dahlia originates from Japan, but will make a big splash in your garden here in the UK.
Lilium longiflorum 'White Heaven' (PBR)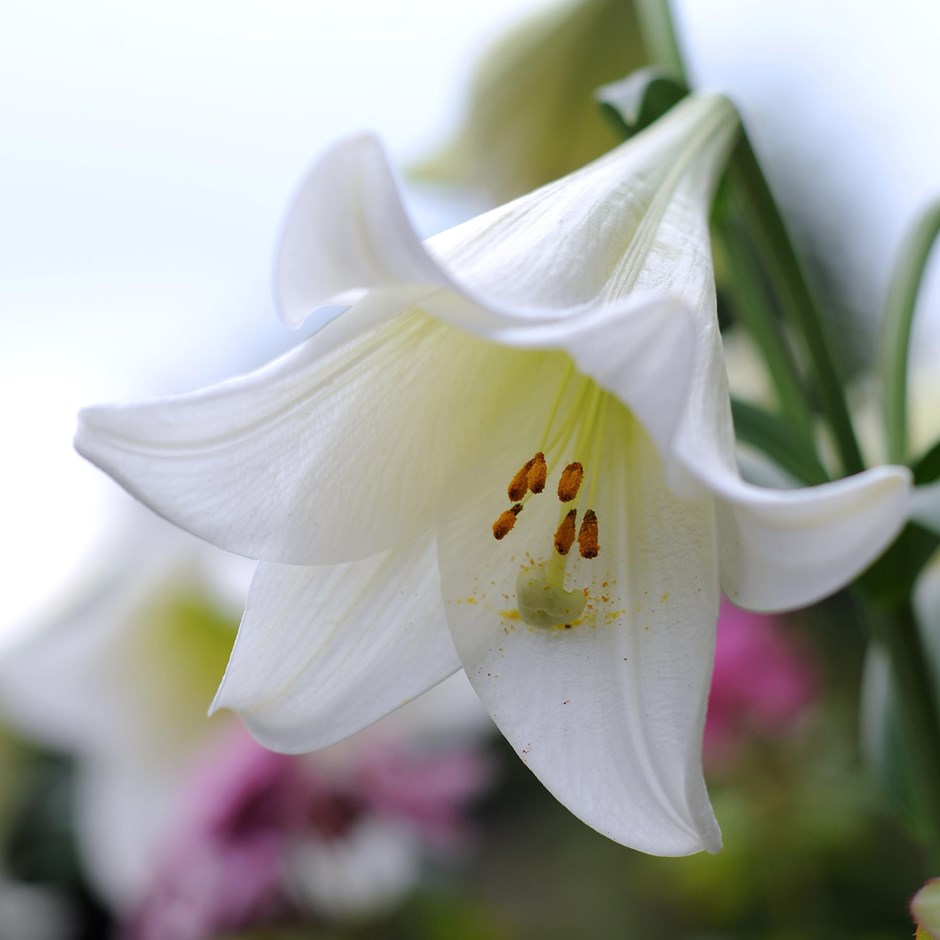 Big, deliciously scented white flowers form in open clusters at the top of the upright stems in midsummer. These wonderfully showy flowers look brilliant in the border, but also work well in large, deep pots and containers. Make sure they are planted near a path, seating area or entranceway, so you can enjoy their heady perfume each time you pass. The flowers will also last well after being cut, so make sure you plant some extras for the vase.
The RSPCA has reported that all parts of lilies can be fatal to cats, including the flower, leaves and pollen. For more information visit RSPCA.org.uk.
Annuals (Bedding Plants)
Cosmos bipinnatus 'Purity'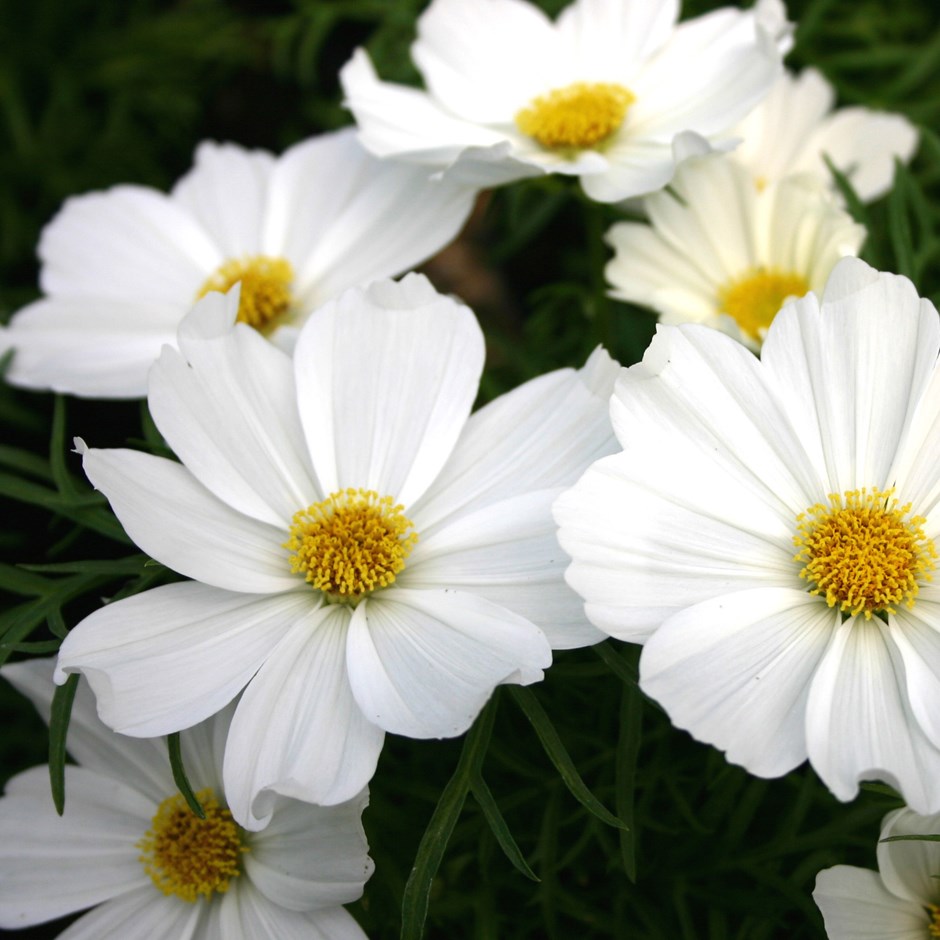 This popular, pure white annual cosmos makes a great filler plant for a sunny, moist but well-drained border. As long as it's dead-headed regularly it will produce a succession of graceful, pure white, saucer-shaped flowers up to 10cm (4in) in diameter from June to October and masses of feathery, mid-green leaves.
Ammi majus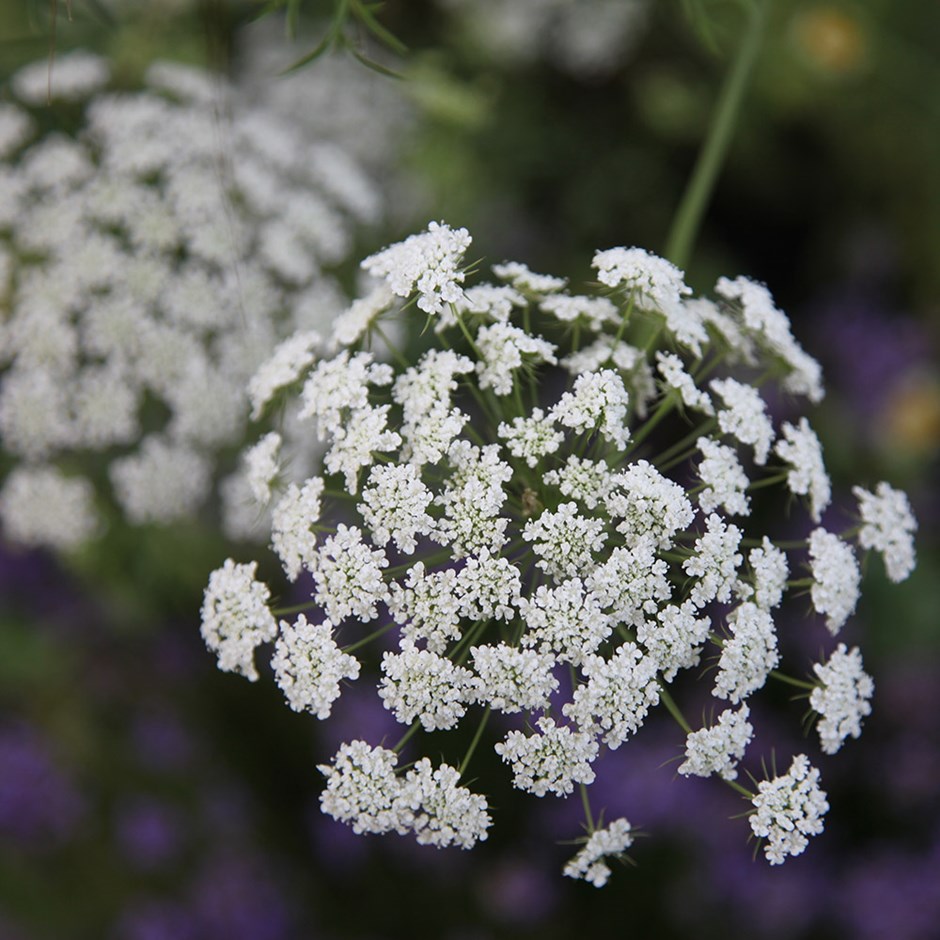 Dainty white flowerheads that look like lacework are born in summer and seem to hover in a frothy haze above the finely cut, green foliage. Ammis are often used by florists to add a ethereal, romantic feel to bouquets, and they can last up to 10 days after being cut. This annual also looks a delight in the garden, and has quite an architectural feel. Once the flowers have faded and the seeds have ripened, they will attract finches to the garden. Stake plants as they start to shoot upwards with twiggy hazel stems for support.
Roses
Rosa kent ('Poulcov') (PBR) (Towne & Country Series)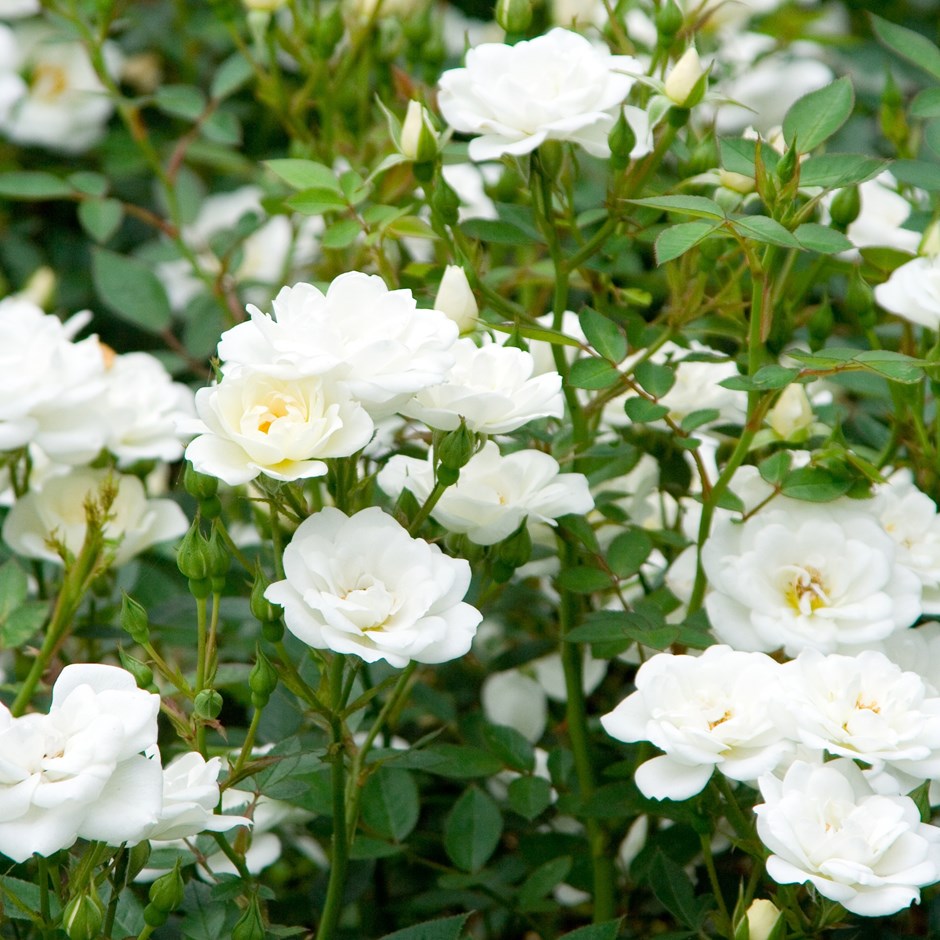 Slightly fragrant, semi-double, white flowers with a pale cream flush appear on short stems from July to September, followed by small, red autumn hips. This lovely, repeat-flowering, ground cover rose forms a small, neat, rounded bush. An excellent patio plant for sun or partial shade, the elegant blooms stand up well to rain.
Climbers
Trachelospermum jasminoides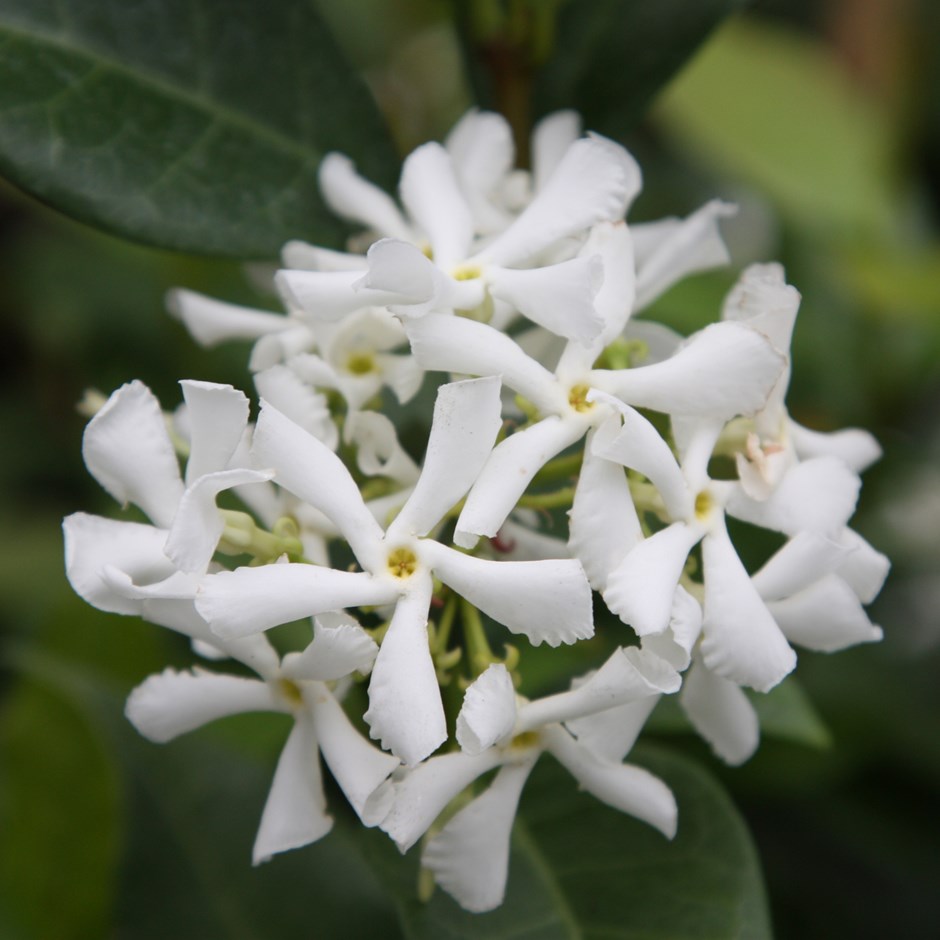 An attractive woody, evergreen climber with rich, dark green leaves which turn bronze in winter. Clusters of fragrant, pure white flowers are produced from mid- to late summer. It is best grown against a warm, sunny wall in milder areas or in a greenhouse or conservatory in areas prone to severe frosts.
Houseplants
Spathiphyllum 'Bellini'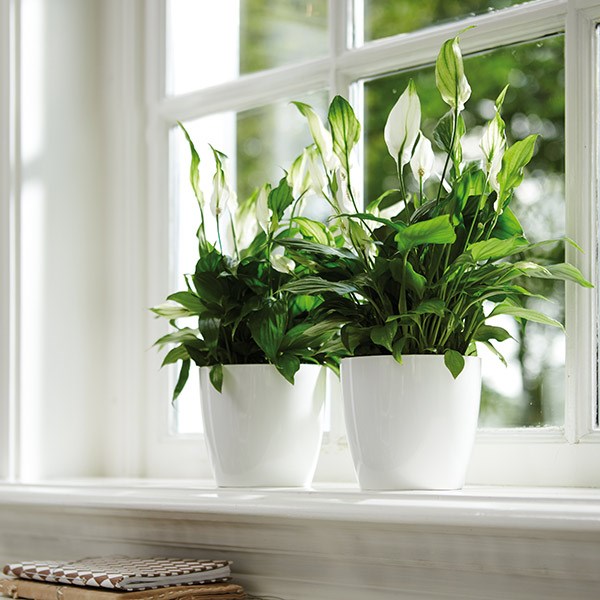 The 'peace lily' is a popular, relatively low-maintenance houseplant. It's sought after for its glossy foliage, and long-lasting arum-like flowers, which appear in spring – then usually again in autumn.
To view these and many other white flowered plants at Crocus.co.uk click here
Mark Snelling
Images and plant descriptions copyright Crocus.co.uk
If you have enjoyed reading our blog post then why not fill in the form provided to allow us to send you our blog posts and newsletters by email.