Brugmansias are grown as tender shrubs in the UK.  They are a plant that will bring an exotic, and tropical look to your summer garden or conservatory.  Huge trumpet shaped blooms hang from it's woody stems in summer, giving the plant it's common name of Angel's Trumpets. The flowers can be single or double.  The leaves are evergreen if kept at high enough winter temperatures. The flowers are fragrant at night and their rich scent can fill the air on summer evenings. The green ovate leaves cover the bushy shrub.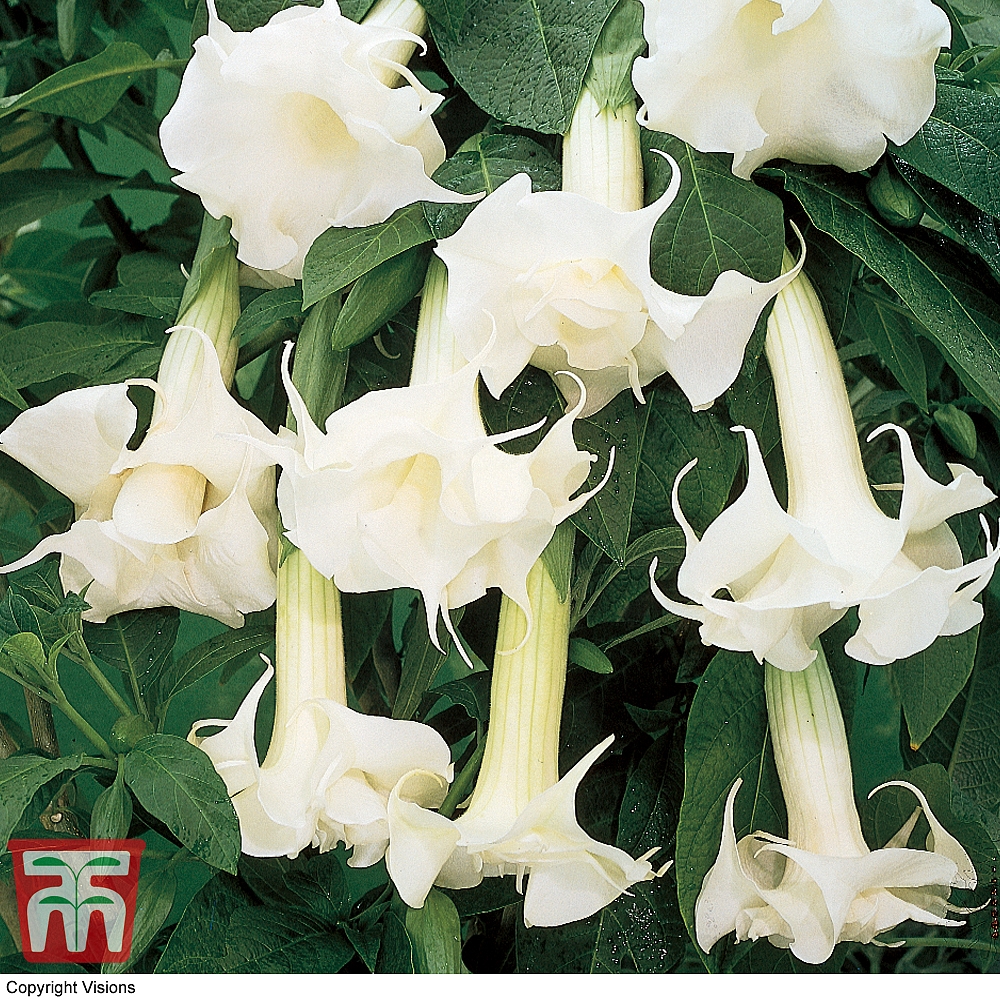 Brugmansias are best grown in containers in the UK as they will need to be moved into a warm conservatory or greenhouse before the autumn frosts begin, usually September. They require a minimum temperature of 10C (32F).  In the Summer months they can be moved out onto a sunny patio after all risk of frost has passed in your area where they bloom from May to September. Water and apply liquid feed regularly in the summer months.  In the winter they should be kept just moist.  Pruning can be carried out in autumn. When repotting use a loam based compost such as John Innes No.2.
These jungle style plants make a magnificent talking point that will be the envy of the neighbours.  They can reach a height of 2m (78in) and a spread of 1.5m (59in) if left unpruned.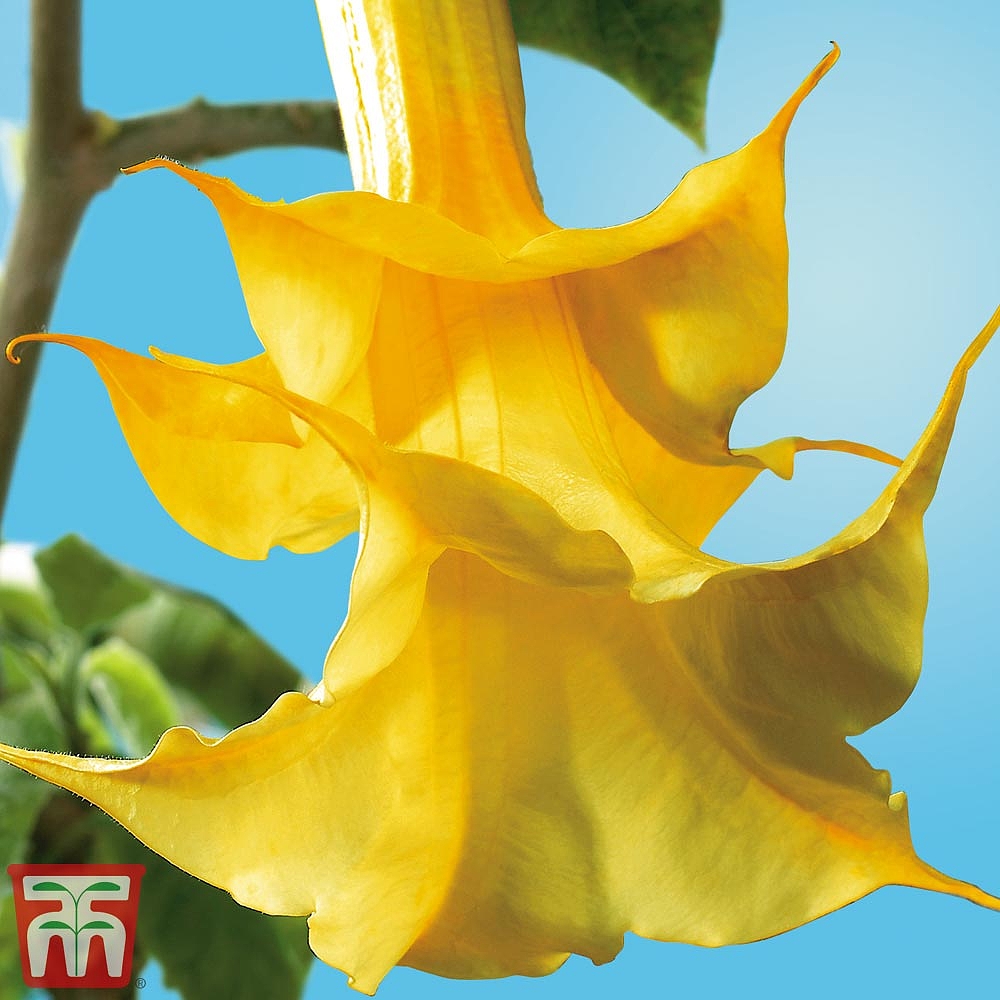 Brugmansias are often confused with Daturas.  The main differences that I can ascertain are that Daturas are only annuals (They die after one year).  The flowers of the Datura are upward facing rather than hanging like Brugmansias.  Also Daturas have softer, less woody growth.
WARNING – All parts of Brugmansias are poisonous and the leaves and seeds can be particularly dangerous. Wear gloves when touching and wash your hands afterwards. Keep animals and children away.
To view Brugmansia suaveolens 'Double Fragrant White' at Thompson & Morgan click here
To view Brugmansia suaveolens 'Fragrant Pink' at Thompson & Morgan click here
To view Brugmansia suaveolens 'Double Fragrant Yellow' at Thompson & Morgan click here
All images copyright Thompson & Morgan
Mark Snelling