Whether Rose Black Baccara reminds you of the finest romance, or whether it puts you in mind of the darkest voodoo witchcraft, it is undoubtedly a stunning addition to the garden.  The sumptuous blooms just exude quality and exclusivity. It is the darkest most brooding of all roses I am aware of.
It is also a rose that will work very hard to earn it's place in your garden for the following reasons:-
Possibly the closest to a black rose we will see in our lifetime.  Deeper in bud, slightly lighter in full bloom.
Large, showy 'Hybrid Tea' blooms.
Beautifully fragrant
An excellent variety for the cutting garden with it's long stems.  Just perfect for the vase.
Repeat flowers throughout the summer, from June to September.
Easy to care for and resistant to common rose problems.
Suited to patio containers as well as making and excellent border specimen.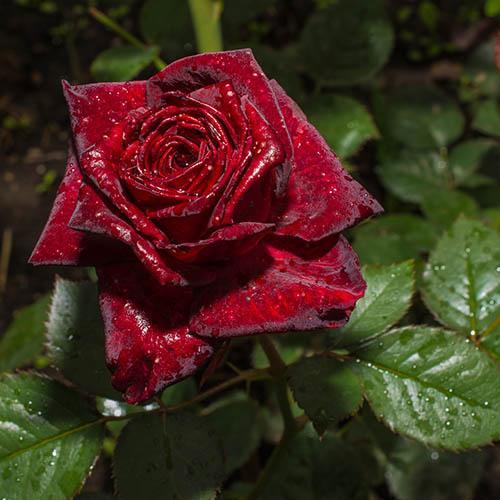 We are lucky to have this gorgeous rose available for our gardens.  It was once only available as a cut flower for florists.
To view this rose at YouGarden click here
Mark Snelling
All images copyright YouGarden
If you have enjoyed reading our blog post then why not fill in the form provided to allow us to send you our blog posts and newsletters by email. For all major gardening products, visit our shop from the menu above.