You've only got to look at social media to see how Dahlias have had a huge resurgence in popularity in recent years.  And quite rightly so.  Their bold, bright blooms, in almost every colour of the rainbow, bring joy to the late summer and autumn garden when many other blooms have faded.
The Dahlia Lubega series that I am highlighting here are particularly renowned for starting to flower considerably earlier than other varieties, blooming from June through to the autumn.  They are also compact, with a height and spread of 35cm (14in), making them ideal for our patio containers as well as the summer border.
The large, vibrant blooms come in a wide selection of colours, shapes and textures, including some stunning bicolours that look almost hand painted.  They still have enough stem length to make a gorgeous cut flower for the vase.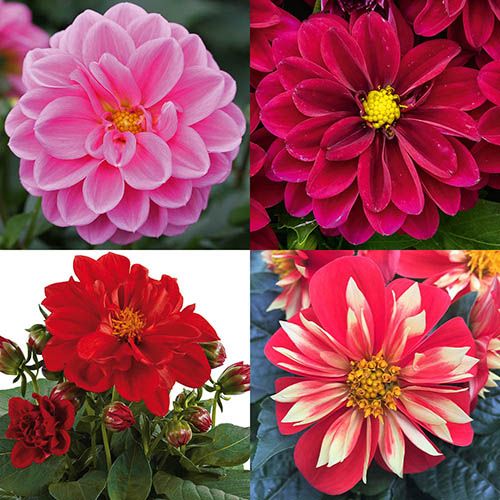 The lubega series is supplied as plug plants rather than tubers and will require growing on in frost free conditions in small pots before planting out after the frosts are over in your area.  They are also best lifted by digging up the resulting tubers and storing frost free in the winter, once the foliage has been blackened by frost. For more information read our article How to lift and overwinter Dahlias.
Please take my recommendation for this fantastic new breeding from Germany.  I feel sure you will not be disappointed with their performance in your garden.
To view these plants at Gardening Direct click here
Mark Snelling
All images copyright Gardening Direct
If you have enjoyed reading our blog post then why not fill in the form provided to allow us to send you our blog posts and newsletters by email. For all major gardening products, visit our shop from the menu above.