It is always a great joy to view wildlife in our gardens, especially the beautiful birds.  It makes us feel that we need to supply them with the best food we can offer them to survive the harsh outdoor conditions. The layman may feel that any old seed mix will do, until we learn about the different nutrients that a bird needs and which ingredients will attract the widest variety of birds.  Here I think I have found the ultimate food to provide the very best for our feathered friends, for the following reasons:-
This is a "no mess" mix without the cheap wheat seed that other brands use to bulk out their mixes.  These unwanted seeds often drop to the ground and germinate in, or litter our borders and containers.
Every ingredient is beneficial, including twelve different seeds, plus raisins and suet to provide energy.
Different birds have different sized beaks and therefore require seeds of different sizes. This premium mix has various sizes of seed to attract the widest range of birds.
A high energy winter feed, rich in oil, protein, fats and carbohydrates to provide the optimum nutrition for wild birds.
A large 12.75kg bag is supplied, that will provide a long supply of food for your garden birds.
Suitable for year-round nutrition, including the nesting and feeding seasons.
Suitable for bird tables, feeders or ground feeding to attract birds of various needs.
Attractive to thrushes, jays, doves, finches, sparrows, tits, blackbirds, dunnocks, woodpeckers, pheasants and jays, and the list goes on.
Ingredients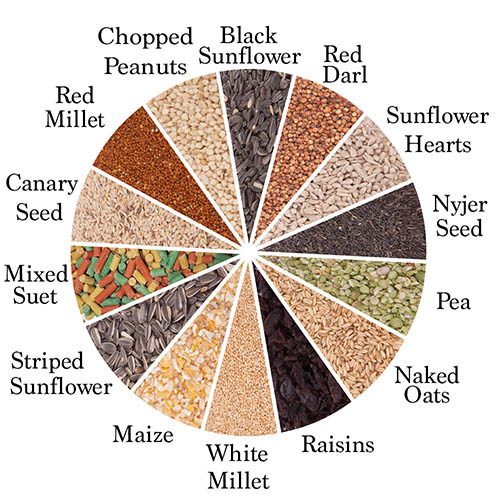 So if you wish to continue attracting our valued visitors to our plots, please consider investing in perhaps the very best we can offer for these gorgeous creatures.
To view this product at YouGarden click here
Mark Snelling
All images copyright YouGarden
If you have enjoyed reading our blog post then why not fill in the form provided to allow us to send you our blog posts and newsletters by email.