U.K rose growers and breeders Dickson Roses have really come up trumps with this delightful Floribunda rose, which has been given the prestigious title of Rose Of The Year 2022 by Roses U.K.  To receive this award, a rose really needs to be outstanding to beat the competition.  Any rose that receives this award is surely a rose that performs to such a degree that it deserves pride of  place in our gardens.
Rose 'It's A Wonderful Life' is covered with Chinese coral and peach blooms with over 60 petals, in profusion throughout summer. These exceptional blooms vary in colour throughout the season as temperatures fluctuate, giving a chameleon-like effect. New blooms continue to replace spent ones.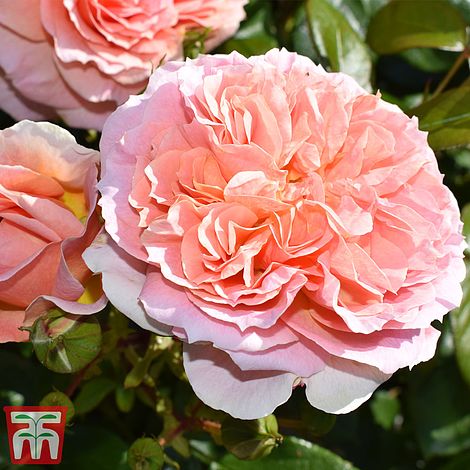 When cut, these roses have excellent lasting qualities. Each bloom has a delicate fragrance to add to this rose's desirability. It's habit is upright, and with a height and spread of 100cm (39in), it is suited both to cultivation in containers or beds and borders. The foliage is glossy and dark, showing off the flowers well.  It is strong growing and very disease resistant. What more could you wish for from this astonishing plant that will work it's socks off to earn it's place on our plots!
To view this plant at Thompson & Morgan click here
Mark Snelling
All images copyright Thompson & Morgan
If you have enjoyed reading our blog post then why not fill in the form provided to allow us to send you our blog posts and newsletters by email.